Laughter turns to tears when a bully earns a reprisal.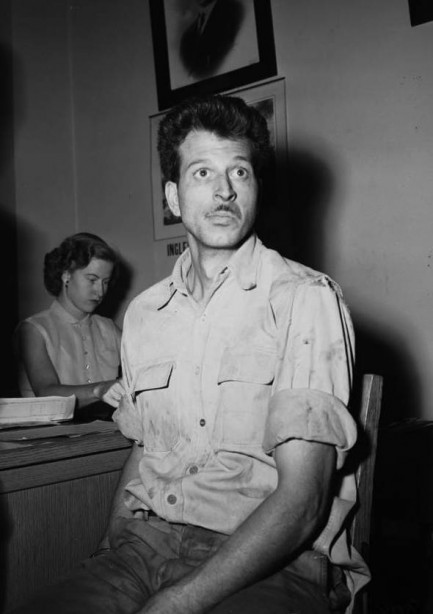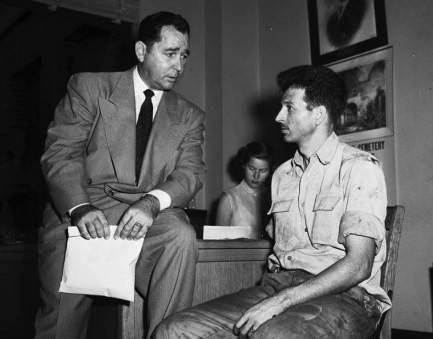 A little teasing can be fun if everyone involved is good-natured about it, but when the person being teased doesn't think it's funny, it then becomes bullying. And bullying can lead to anything—all of it bad. A machinist named Harry Salmons had made a habit of teasing his co-worker Frank Capizzi for believing in astrology. Salmons also pranked Capizzi, hiding his office chair and tools, coating the handles of his equipment with grease, and smearing oil on his work bench. Maybe if Salmons believed in astrology he'd have seen what was coming next, but no such luck. Thus when Capizzi produced a pistol and shot him to death, he was probably quite surprised.
That happened in Los Angeles today in 1951. These photos from the Los Angeles Examiner show Capizzi in police custody, and in the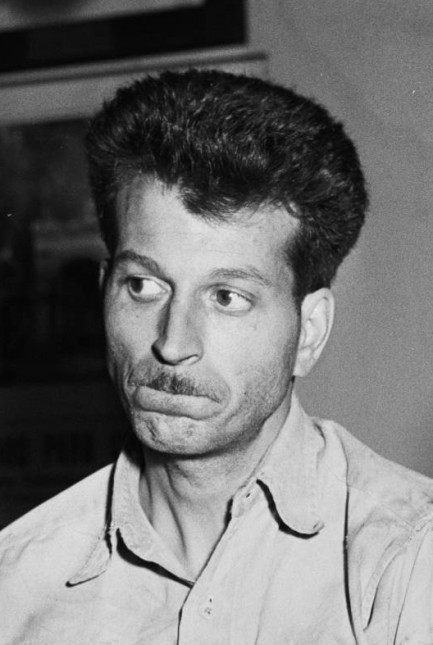 second one LAPD Sargeant Jack McCreadie is telling him, "So, like, you know you're gonna get teased much worse in the federal pen, right? Those guys just love to tease." Capizzi seems to be going, "Really? Huh. Never actually thought about that."
People never think about the consequences before flying into a rage. The photo below shows the dead man's wife Ethel Salmons, and his two children, and the accompanying press caption suggests that the reality of being a destitute widow is just sinking in, which is an incredibly sad thought. Yes, she married a terrible asshole, and her mother probably told her that numerous times, but even bullies don't deserve to die. Well, usually.

As a side note, longtime visitors to Pulp Intl. know we used to write many more of these true crime stories. We've done fewer because the research has become nearly impossible due to all the newspaper scans being locked up by the overpriced paysite newspapers.com. The expense isn't really the issue. The issue is the website's 87% disapproval rating. We aren't kidding. On trustpilot.com 74% of users rate the service as bad and 13% rate it as poor. We aren't sure what the difference is between bad and poor, but whatever, newspapers.com is obviously a site to avoid like radioactive Fukushima water. But here's the good news. We'll probably start buying true crime magazines again, which means we can get much more detailed in our retellings. More mayhem to brighten your day.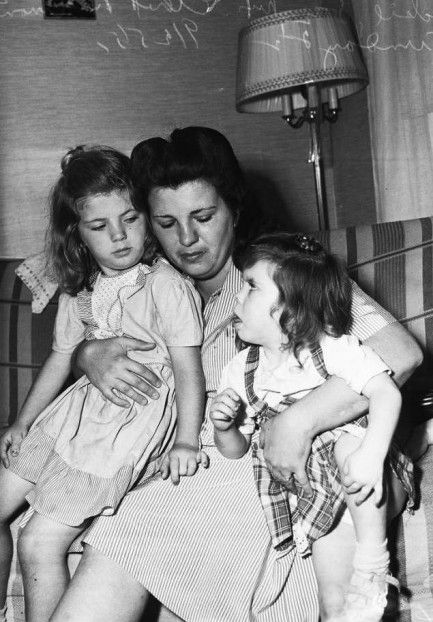 ---