You know what'll really murder you? This stench. Seriously, take a whiff.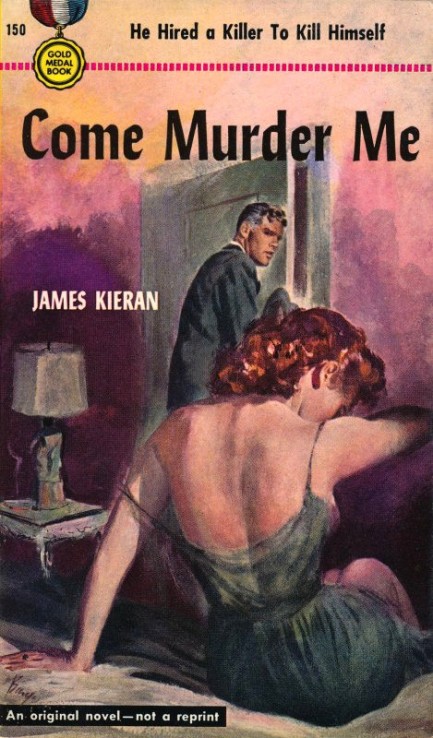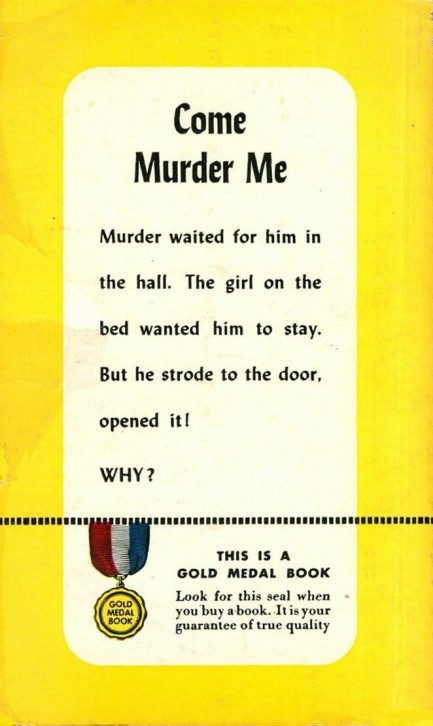 Above, the front and rear of James Kieran's thriller Come Murder Me, with art by Barye Phillips. As the cover reveals, the book is about a man who plans his own murder. The twist is he doesn't know he's done it. How is that possible? There are two possibilities, and we bet you can figure out both if you try. 1951 copyright on this.


---
Rare perennial blooms on crime book cover.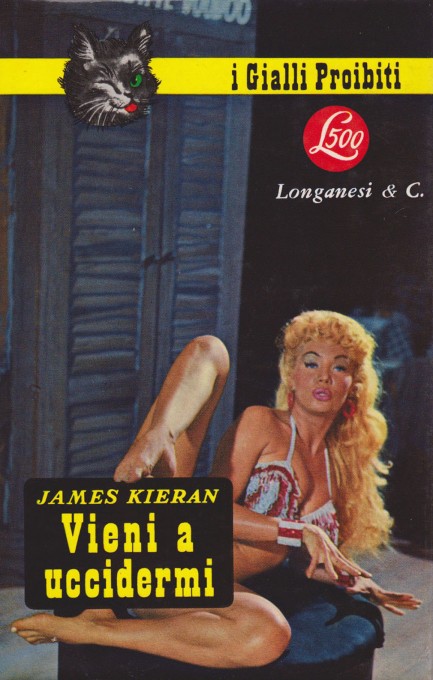 Not long ago we shared some covers from the Milanese publishers Longanesi & Co., and the lure of those for us was the presence of U.S. model Virginia Gordon on two of them. Here's another Longanesi offering—James Kieran's translated novel

Come Murder Me

—with burlesque legend Lilly Christine reclining on an ottoman. Longanesi published this in 1957.


---