She has a classic case of cold feet.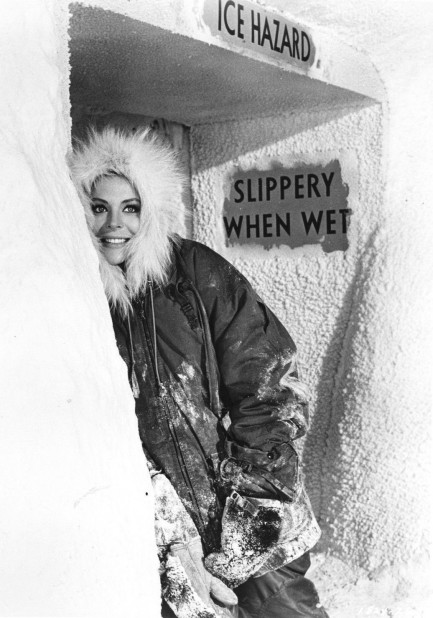 British actress Janine Gray must really be suffering in this cold. She was born in Bombay, India, and though she left at age five, may have been there just long enough to get used to the tropical weather. Her show business career was short, but she did appear in some of the better television series of the 1960s, including The Avengers, The Man from U.N.C.L.E., The Saint, and The Alfred Hitchcock Hour. The shot above was made to promote her role in the cinematic comedy Quick Before It Melts, which is set in Antarctica. Luckily for Gray it was filmed in California. But that's a place that can feel pretty cold too, when you have no pants. See below. 1964 copyright on these images.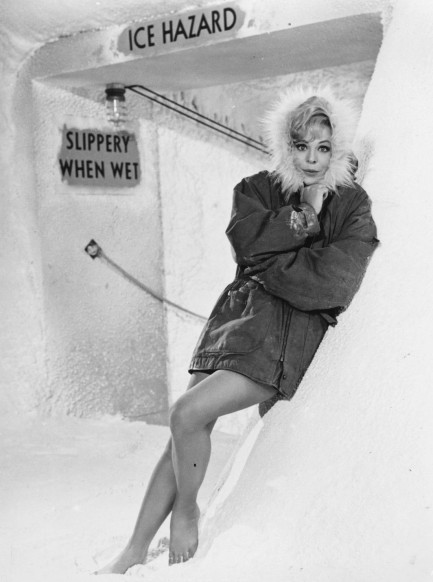 ---
Living on Tokyo time.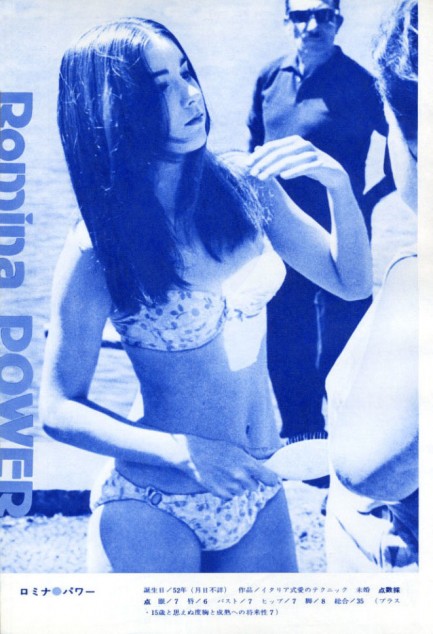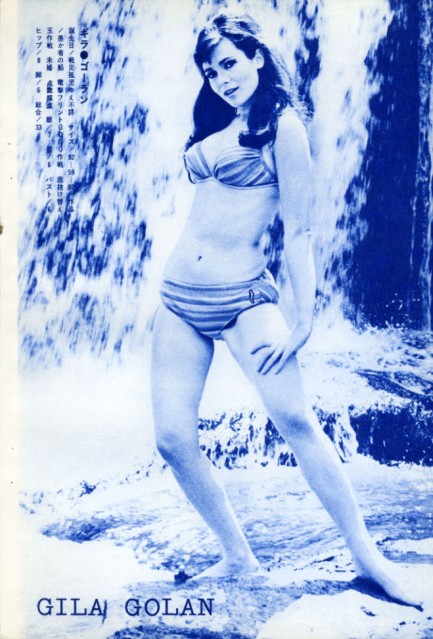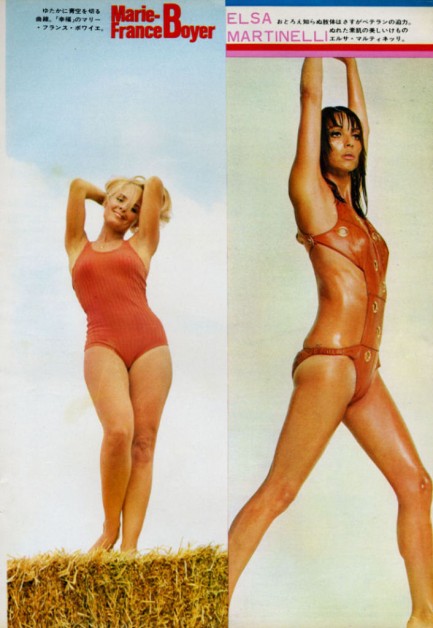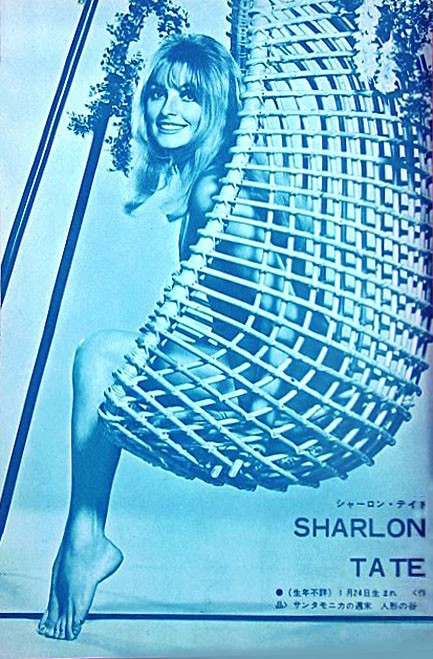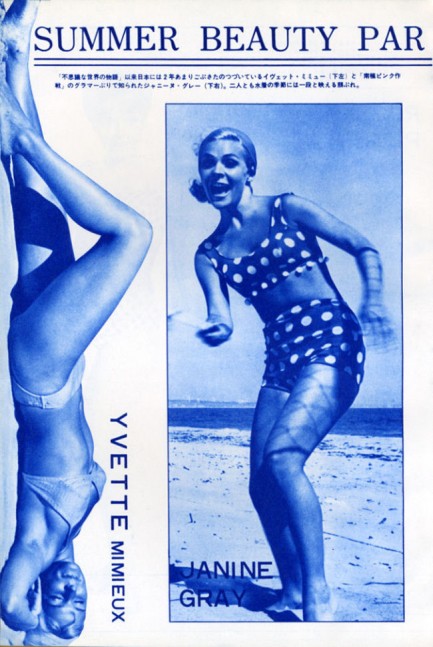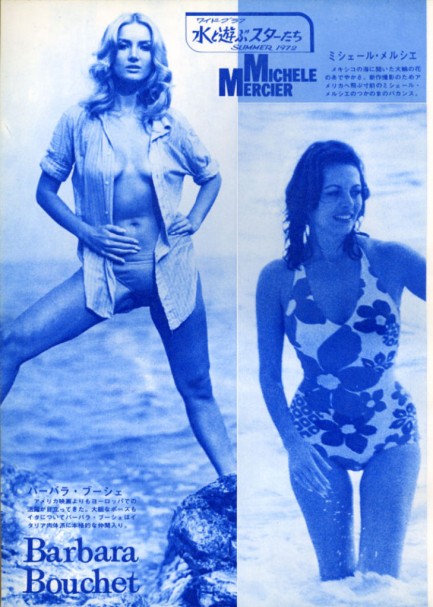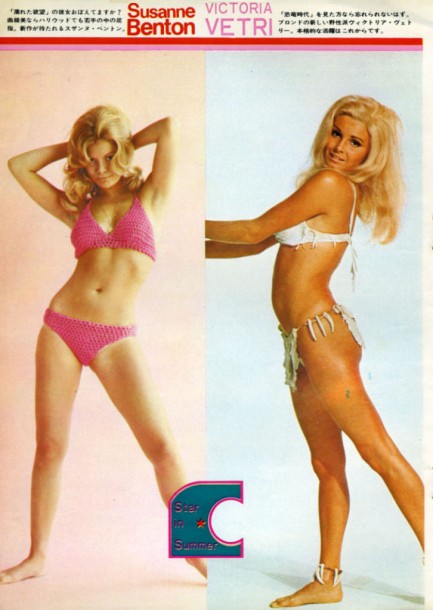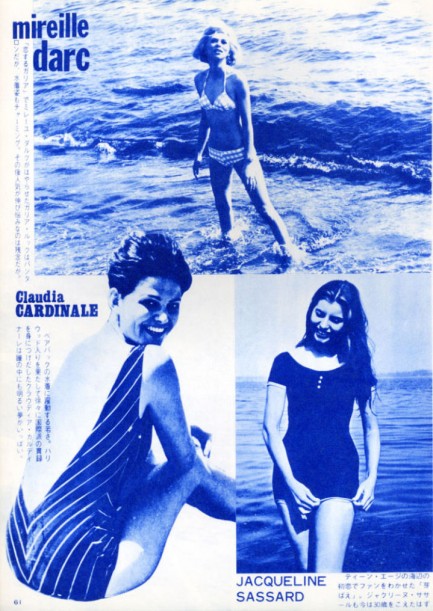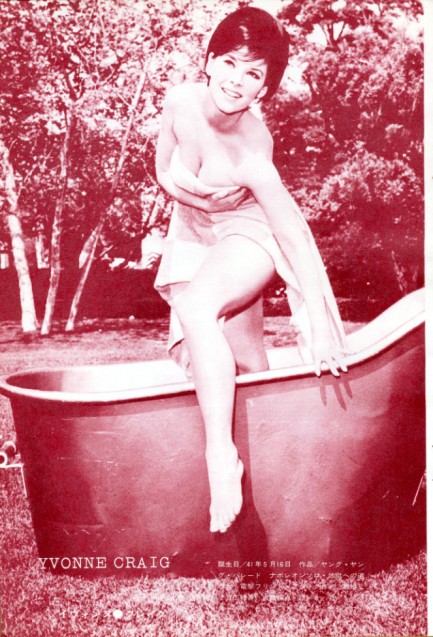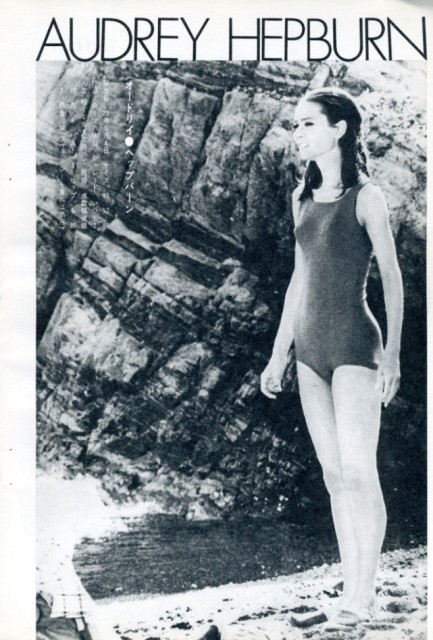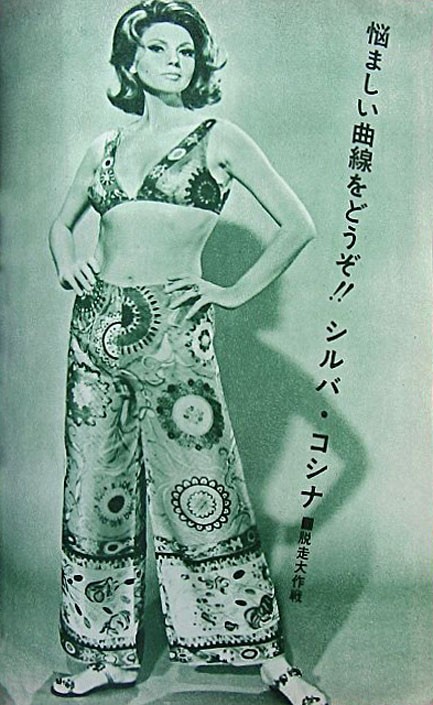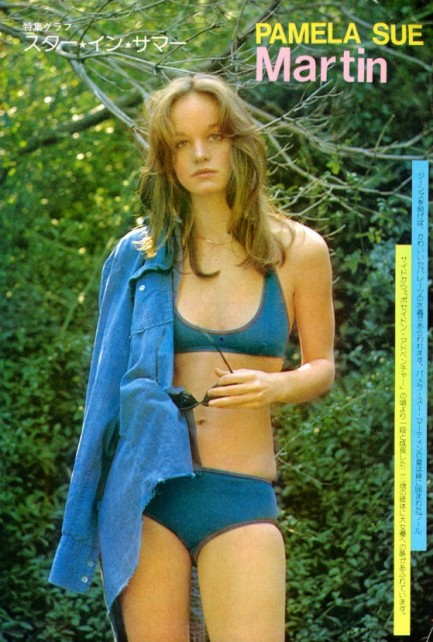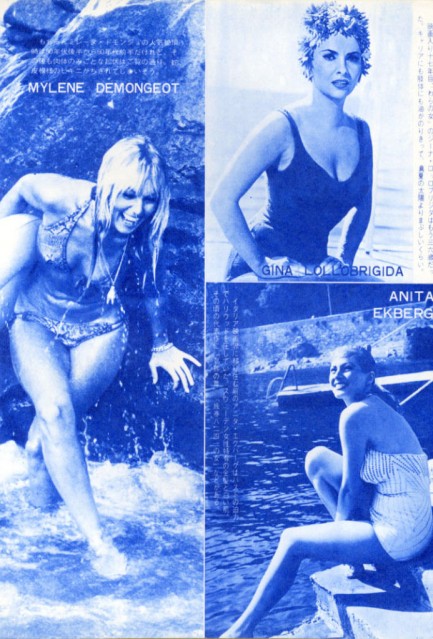 Assorted frolicsome images from Japanese celeb magazines, with "Sharlon" Tate in panel four and Sylva Koscina in panel eleven.
---