Everybody's a friend in Screenland.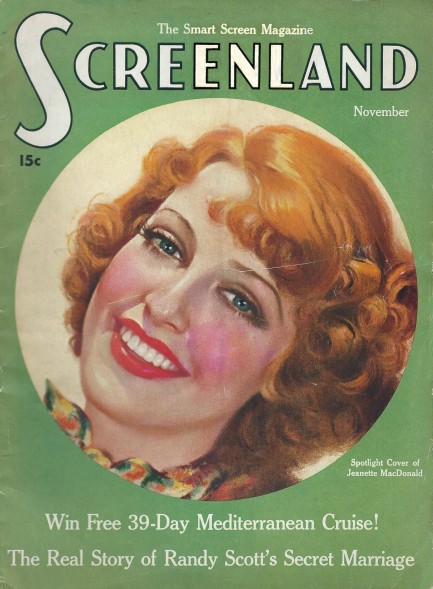 This issue of the celeb magazine Screenland hit newsstands this month in 1936 with a nice painting of Jeanette MacDonald adorning the cover. The art on that is by Marland Stone. Inside the magazine are Randolph Scott, Kay Francis, Gary Cooper, Jean Arthur, and numerous other stars. Among them are Arline Judge, who was in a boatload of movies during the '30s, but later became more known for marrying and divorcing seven times, which is high even for Hollywood. Generally, the stars are referred to by Screenland editors only by their first names, which is a clever approach in a magazine that was designed to help fans connect with their favorite celebs. We have twenty-five scans below and a couple more issues of Screenland here and here.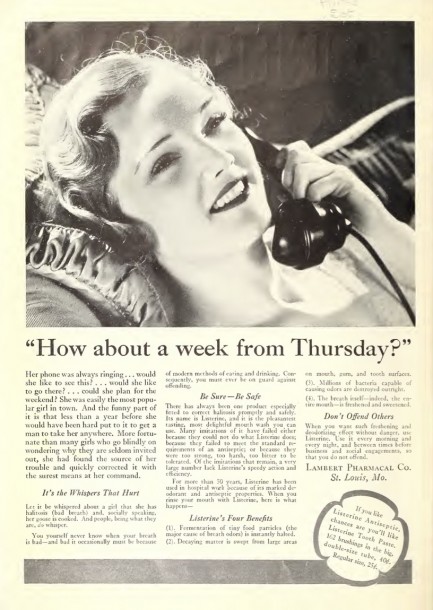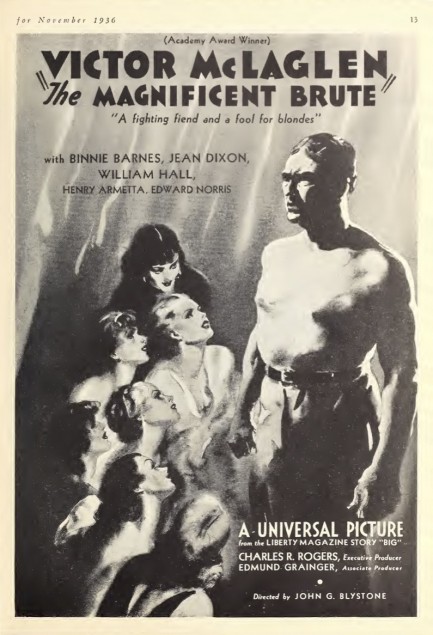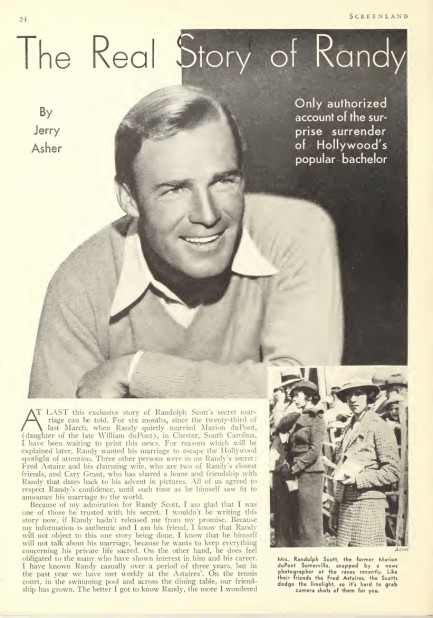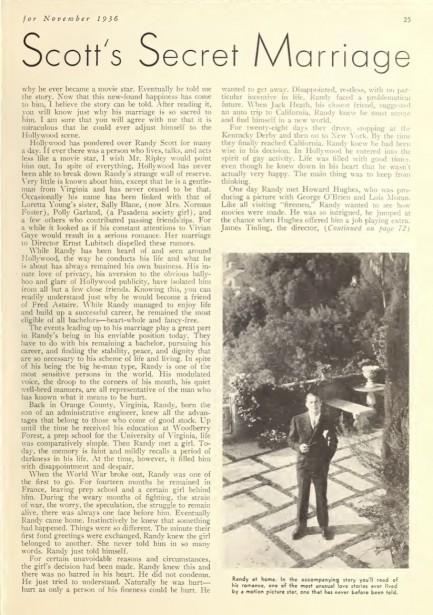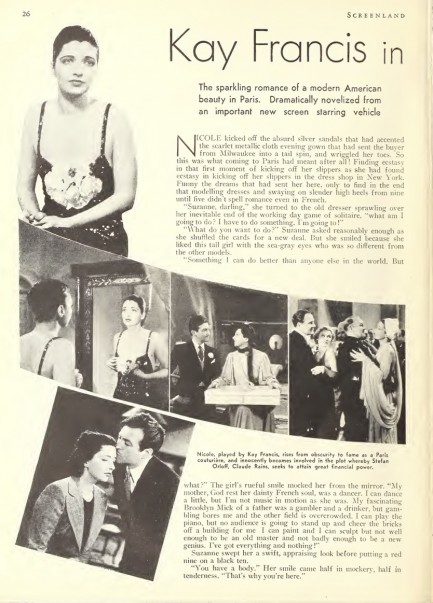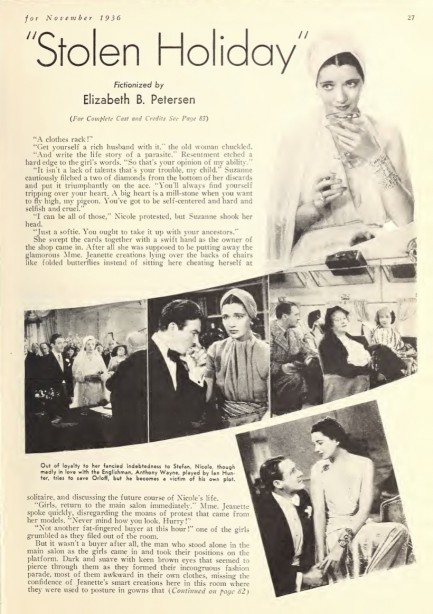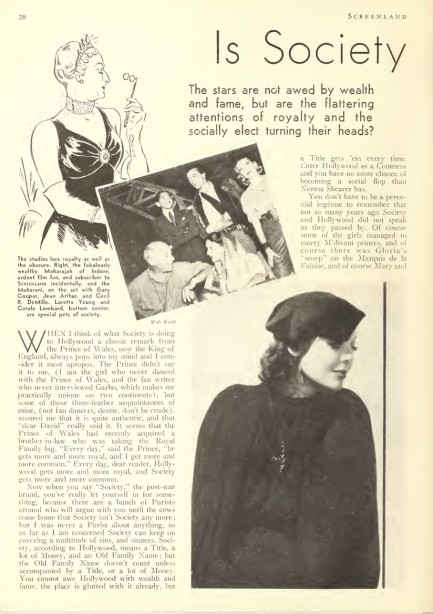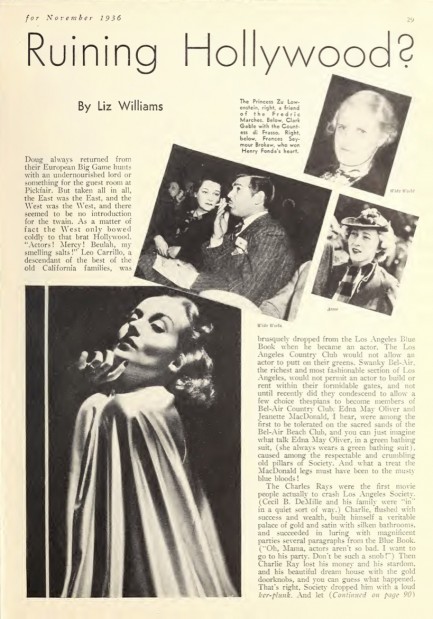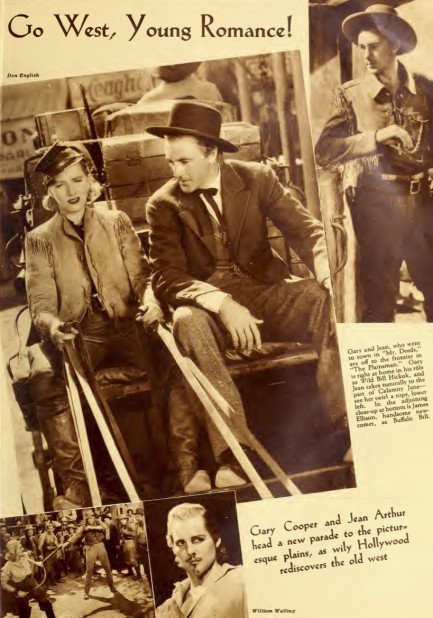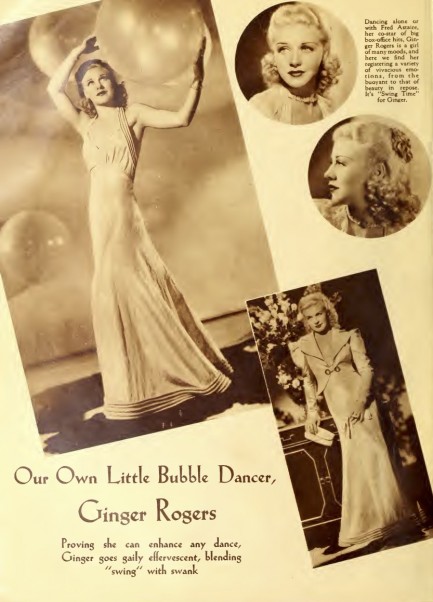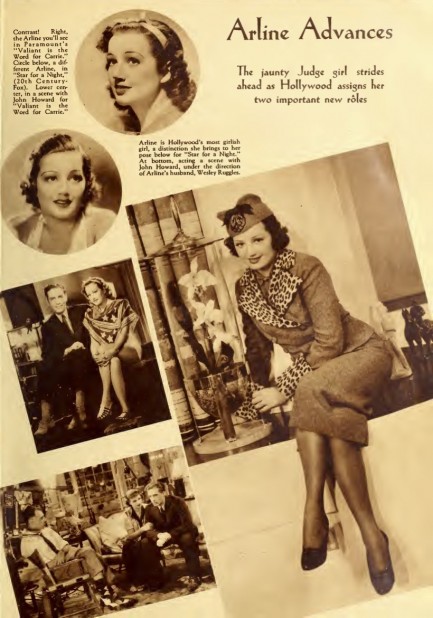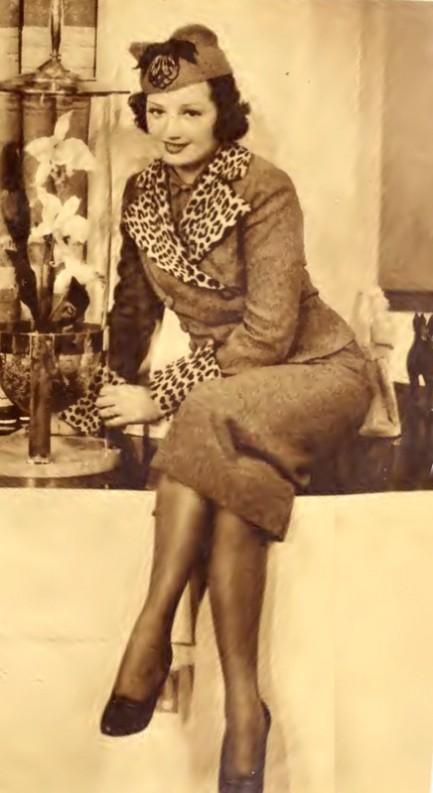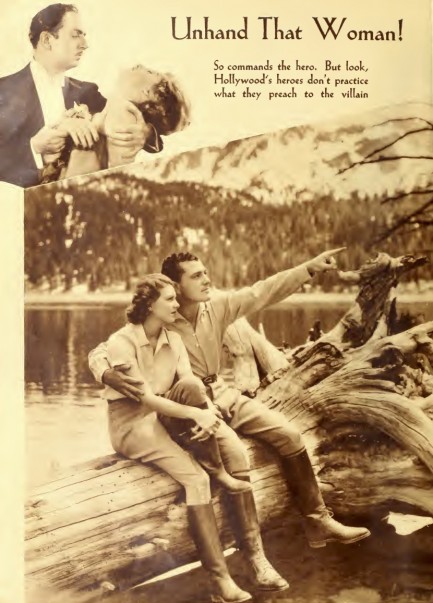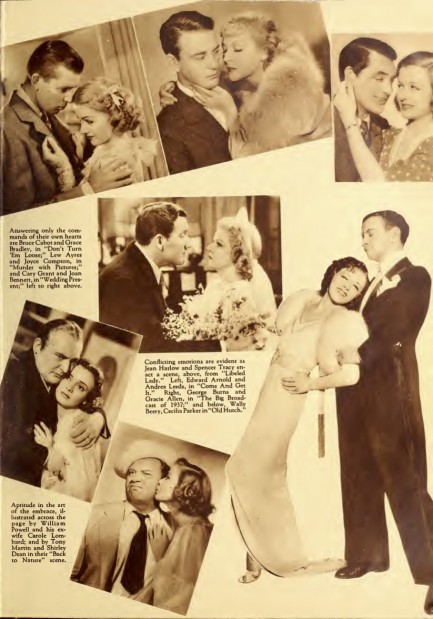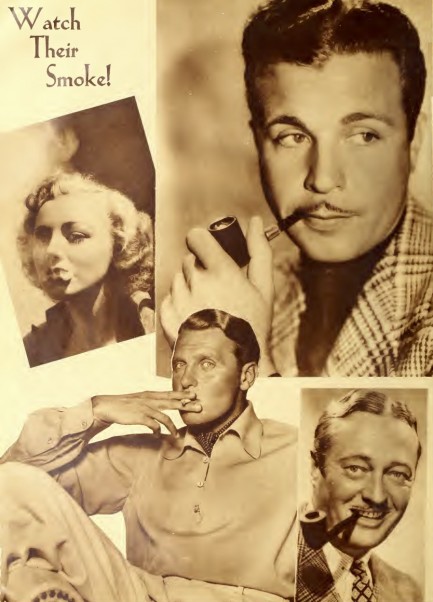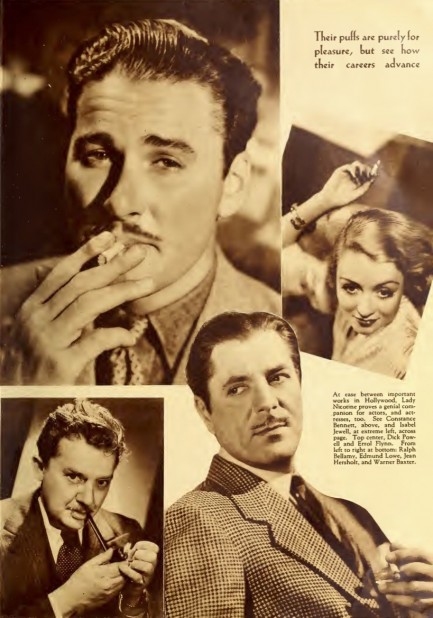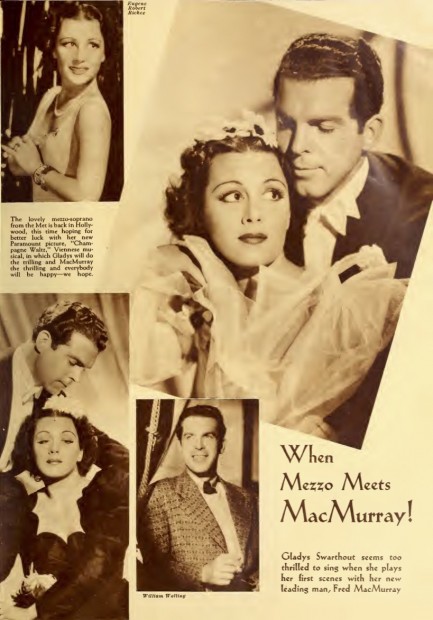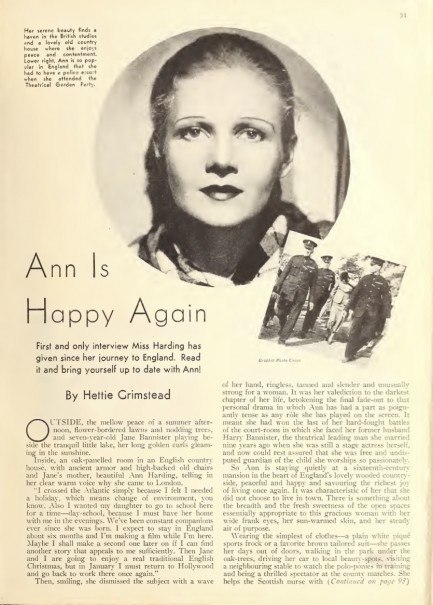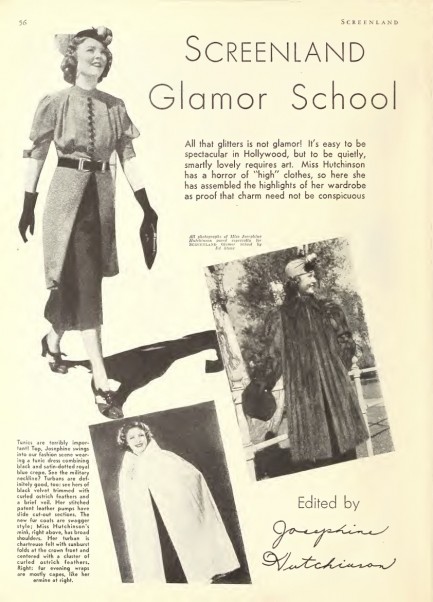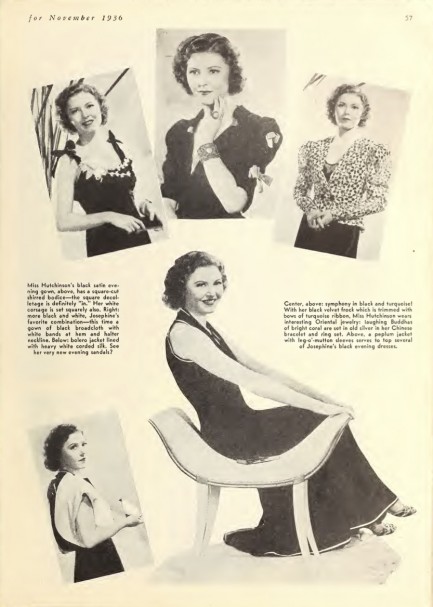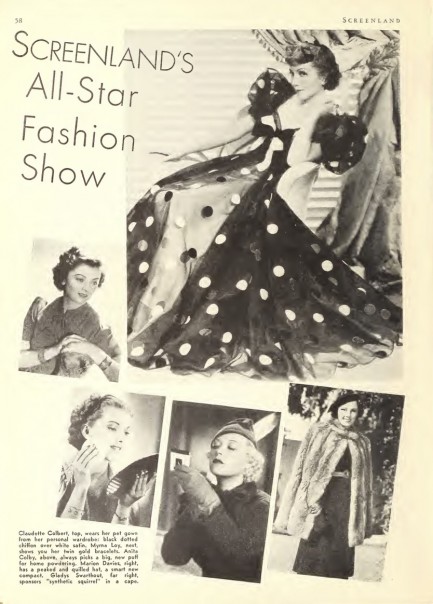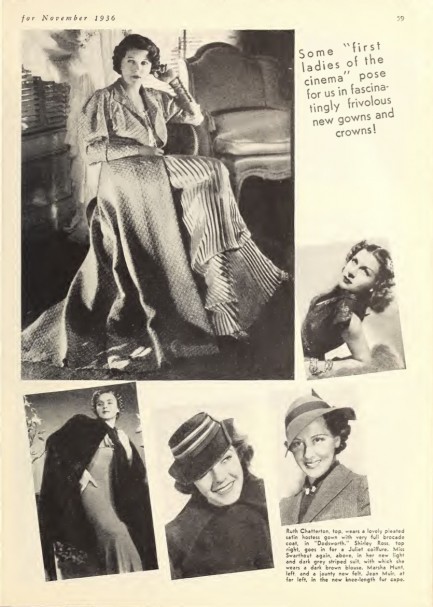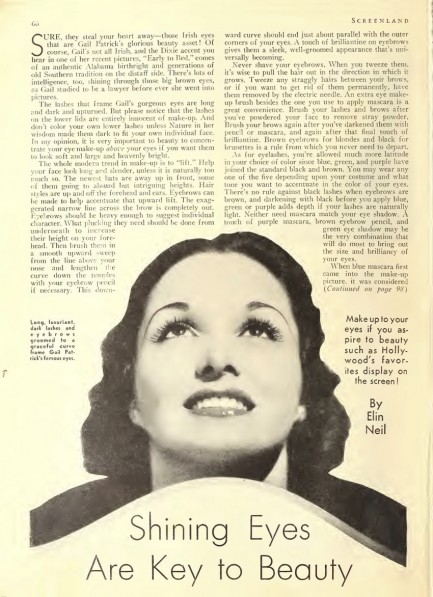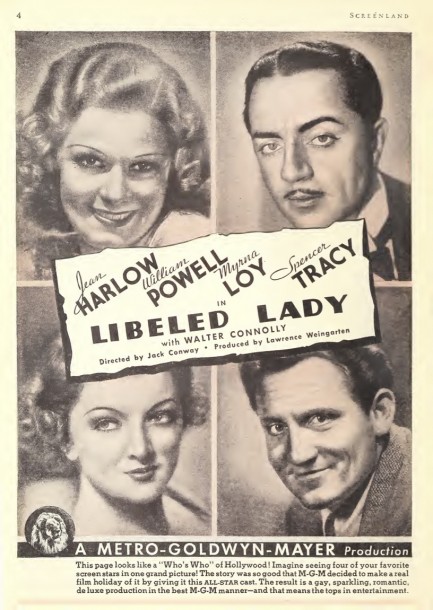 ---
This is loaded, so answer this next question carefully. Who's the star of this movie?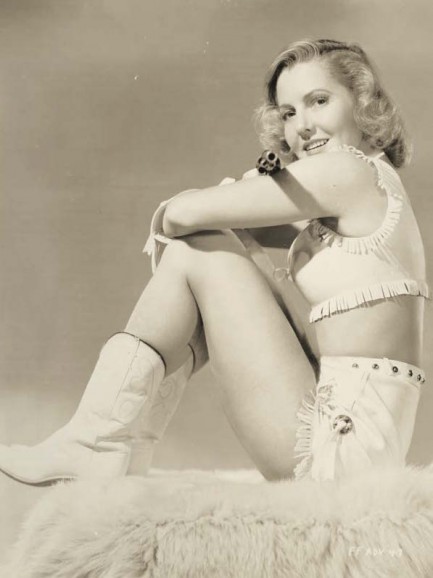 Jean Arthur, née Gladys Georgianna Greene poses for a promo photo made when she was filming the romantic comedy A Lady Takes a Chance with John Wayne. Arthur was a very big star who began in silent cinema, made the transition to talkies, and reached the height of her fame in her mid-thirties. She was billed above Wayne for Lady, and he was a huge star himself. Some of Arthur's other efforts include Shane and Mr. Smith Goes to Washington. The photo above dates from 1943, and A Lady Takes a Chance premiered in the U.S. today that same year.
---