Eddie G. never goes down without a fight.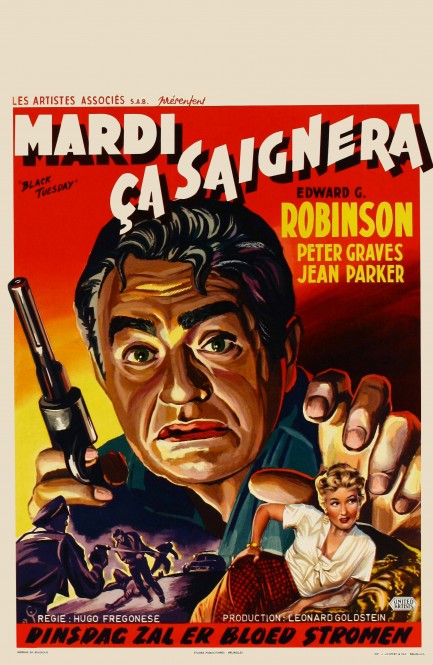 Mid-century Belgian promo art strikes again. This is an epic poster. It was made for the crime drama Black Tuesday, which played in Belgium as Mardi ça saignera (French title) and Dinsdag zal er bloed stromen (Dutch title). Edward G. Robinson and Peter Graves star in the tale of two death row inmates who escape prison and go on the lam. Graves has hidden $200,000 from a bank robbery and Robinson plans to betray him and steal the dough. Unfortunately, Graves is critically shot during the escape and, even as he lies near death, refuses to say where the money is hidden.
This is a pretty nice flick. Virtually any movie with Robinson is worth a viewing. He played many types of characters in his career, but he's known for portraying tough guys, and this is classic Edward G., with all the snarls and sneers fans had come to expect from romps like Little Caesar and Key Largo. And why wouldn't he snarl? Unless a doctor he's taken hostage can save the day the cash he lusts for will never be found. But maybe Graves won't die. Maybe he's tougher than he seems—and smarter too.
Robinson never wins in his gangster roles, so it's a question of how he'll lose, not if. But it's always fun watching him fight the bad fight.
Black Tuesday
premiered in the U.S. in late 1954 and reached Belgium today in 1955.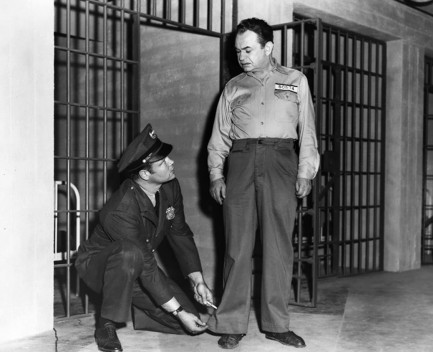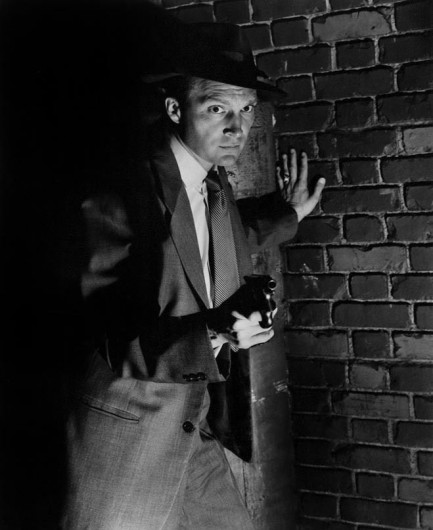 ---
Deliveries go in the rear. And get your mind out of the gutter.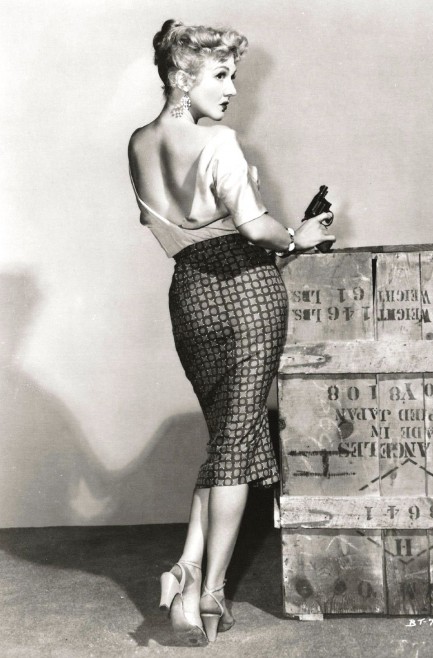 American actress Jean Parker, who enjoyed a long film career that ran from 1932 to 1965 and comprised more than seventy screen appearances, watches over some crates in this promo photo made for the 1954 crime drama Black Tuesday, in which she co-starred with Edward G. Robinson. Must be something very valuable in those boxes for her to be armed and ready to ventilate somebody. Is toilet paper still the valuable currency of the moment? It's never been scarce where we live but we heard people in other places were ready to kill for it a few weeks ago. We'd prefer if the cargo here were good booze, possibly Bulleit bourbon. Well, let's flip them upside down and...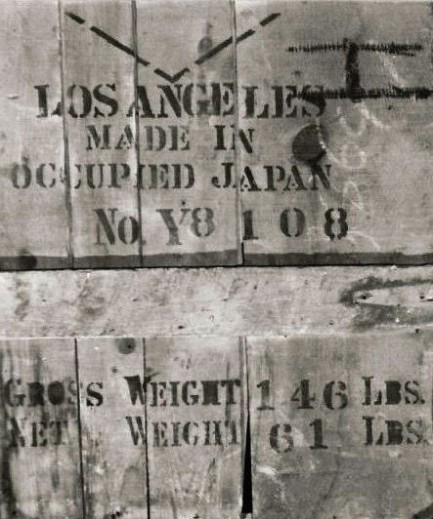 Aha. So, they're items made in occupied Japan. We embarked upon the digital superhighway, conjured up several synopses for Black Tuesday, and using search-find on keyword "Japan," so we wouldn't spoil the plot by actually reading any details, got no hits. Probably the crates are just props that had been sitting around RKO-Pathé Studios, where the movie was shot. But we can't be sure. It's just these sorts of small mysteries that influence our movie queue. We'll screen this and report back.
---
Paris every moment of every year.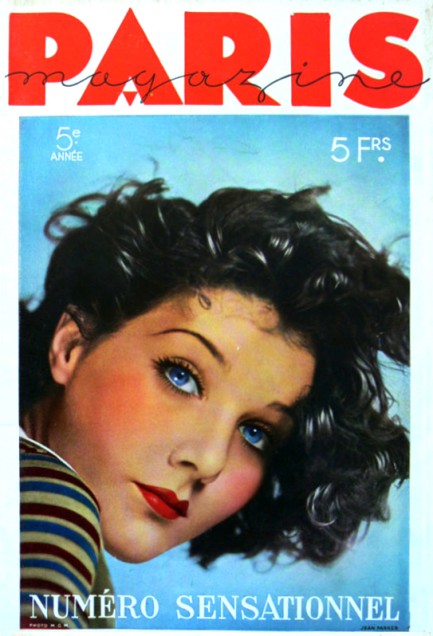 We managed to locate another issue of Paris Magazine today, this one from May 1935 with a bright-eyed photo-illustration of American movie star Jean Parker, née Lois Greene, on the cover. Inside, you get art by Julien Tavernier, and photographs of yesteryear's showgirls, models and society women by Braig, Albin, and others. In the last two panels you get possibly the last photographs ever taken of the German actress and singer Edith Mera, who had died a few months earlier at age thirty of septicemia (a blood infection) caused by poor treatment of an abscess in her mouth. It's a bittersweet footnote, but then when you're looking at magazines this old it's always bittersweet because everyone you're seeing at the height of beauty and youth is now dead. Or as Shakespeare so eloquently wrote: Golden lads and all girls must, as chimney-sweepers come to dust. Now there's a cheery thought for Friday! But hopefully it inspires you to really enjoy this spring weekend—you only get so many. Anyway, bittersweet or not, we love Paris Magazine and recently acquired about a dozen, so you'll be seeing more soon. Check out our other issue, with its excellent Man Ray art here.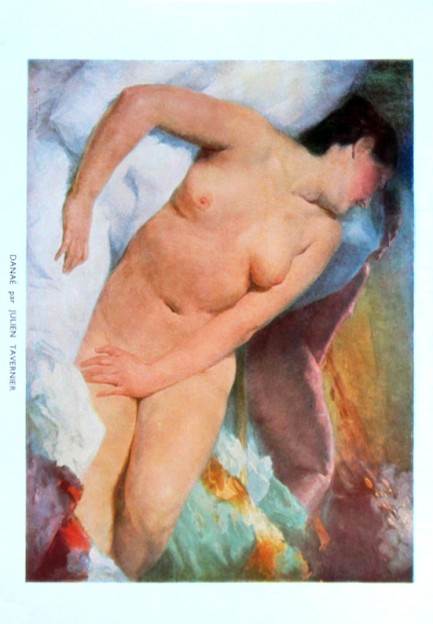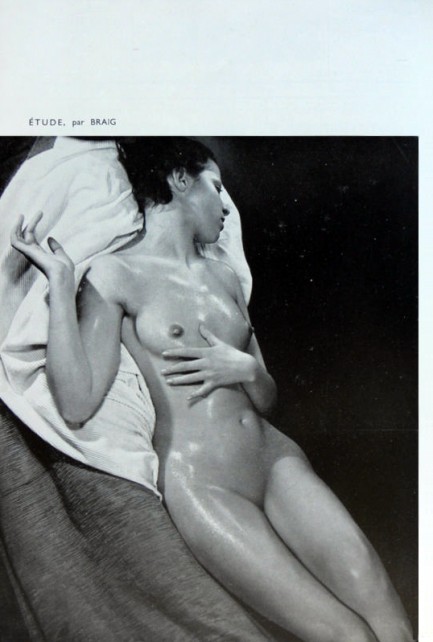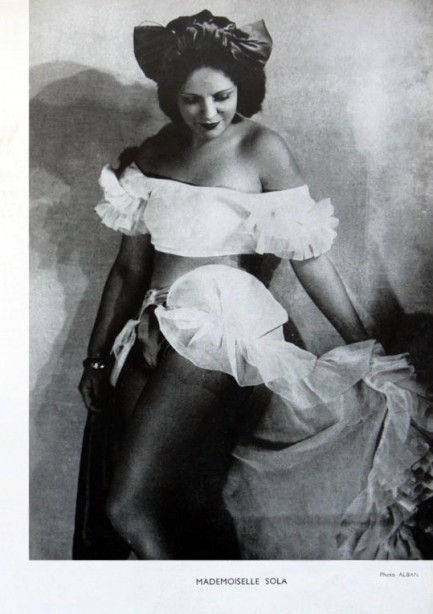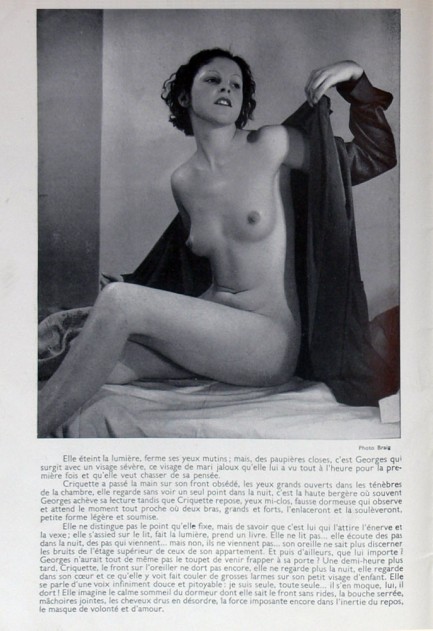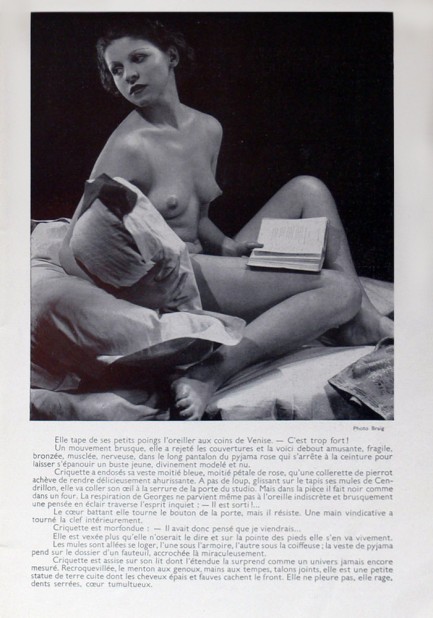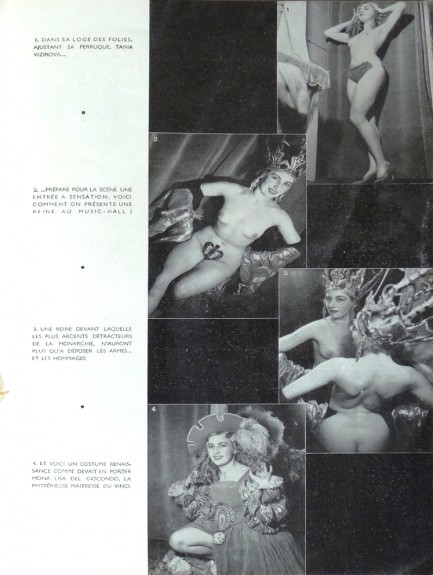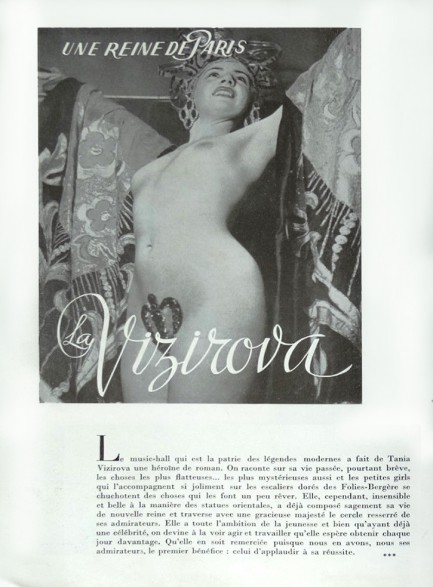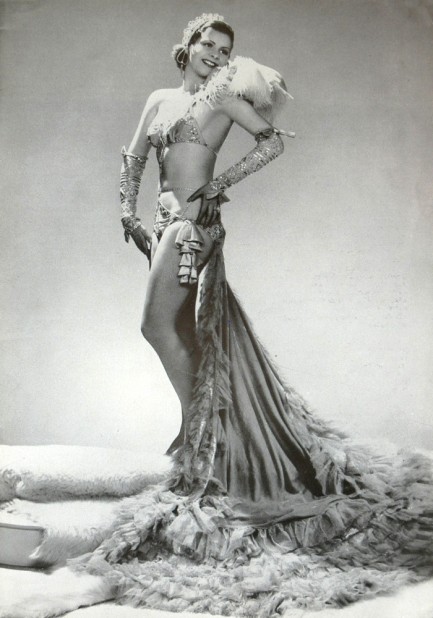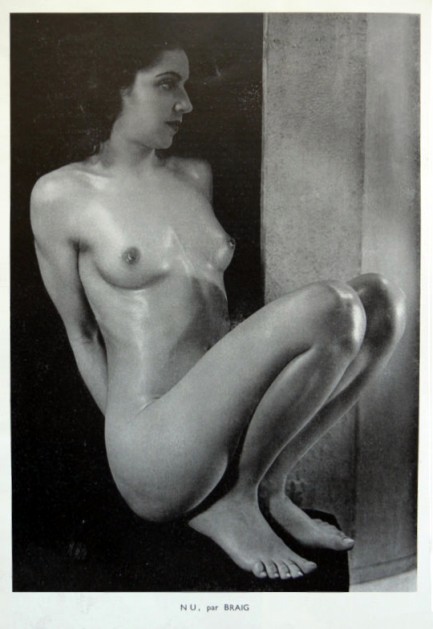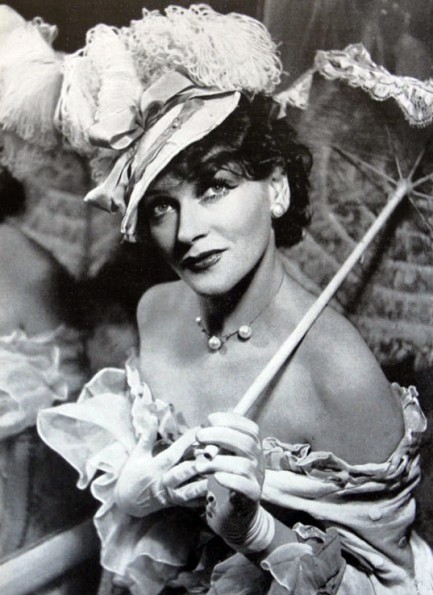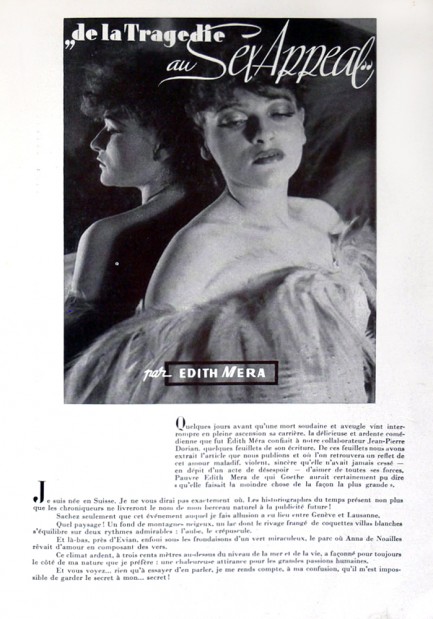 ---