Are you sure I need an entire superhero outfit? I'd feel more comfortable—and frankly more fabulous—fighting crime like this.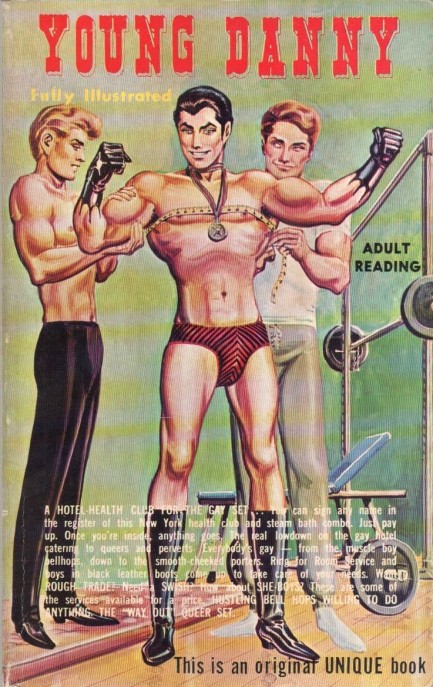 Danny Shannon, the lead character in Peter Sinnot's 1966 sleazer Young Danny does not fight crime. We made that up. He's actually just a regular guy with no superpowers whatsoever, who gets a job working in a combo hotel/health club/steam bath where wild bondage parties are held, and becomes the favored staff member of all the guests. See what we just did there? Staff member? Anyway, by the mid-1960's sexploitation books of all types had reached the point where little was left to the imagination, and this one is a prime example, as its rear cover bluntly proclaims: "Once you enter this hotel prepare to get raped.... or rape... anything goes!"
Eric Stanton is on the cover chores here and—this is where we got the idea about crime fighting—he was strongly influenced style-wise by Jerry Robinson, the comic artist who created Robin of Batman and Robin, as well as Batman's butler Alfred, and the villain Two-Face. Stanton was also a friend of Steve Ditko, the man who illustrated the first Spider Man comics. In fact, Stanton claims that the character of Aunt Mae was his idea. Now we know exactly where the strong comic book feel of Stanton's art came from, and why Danny Shannon looks like a crimefighter having a costume fitting. Or maybe that's just us. You can see plenty more from Stanton here, here, and here.


---
Yeeess master... I will vote against my own interests and instead help enrich billionaires and corporations…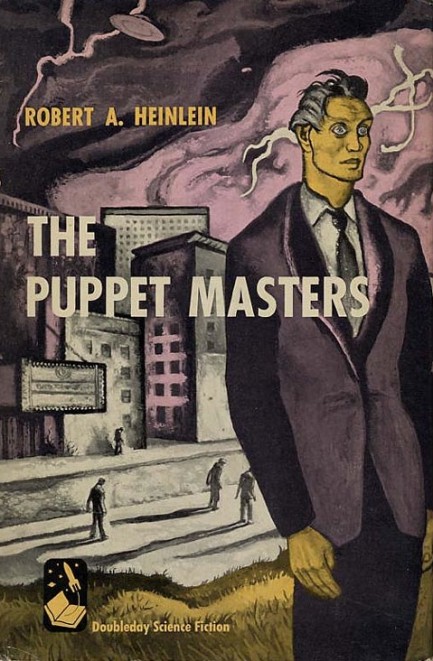 You always see the phrase "complete and unabridged" on old books. Well, here's the other side of the coin. Heinlein's manuscript for The Puppet Masters, for which you see a Doubleday dust jacket above, is 100,000 words. Doubleday's edition is abridged to 75,000 words. We came across a bunch of Heinlein dust jackets, and just for a change of pace, thought they'd be nice to share. These are from Scribner's, Putnam, Shasta, and the art is from Mel Hunter, Jerry Robinson, the awesome Hubert Rogers (The Man Who Sold the Moon and Revolt in 2100), Clifford Geary, and others.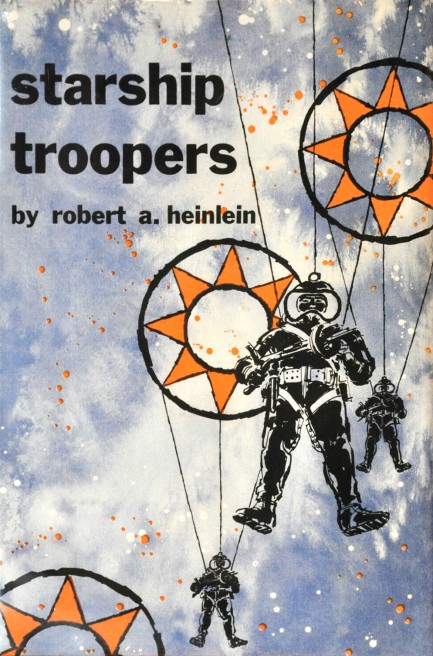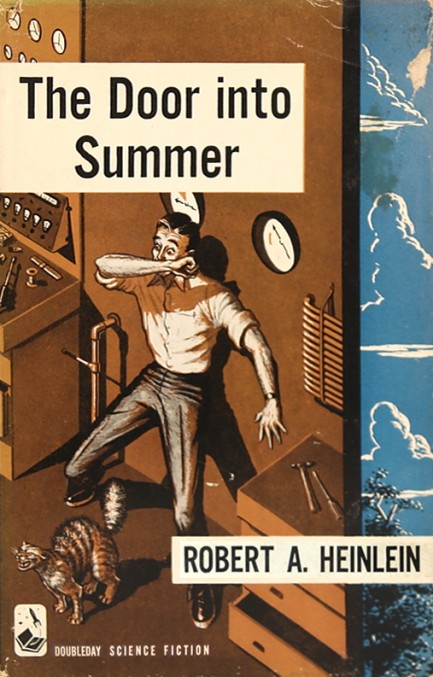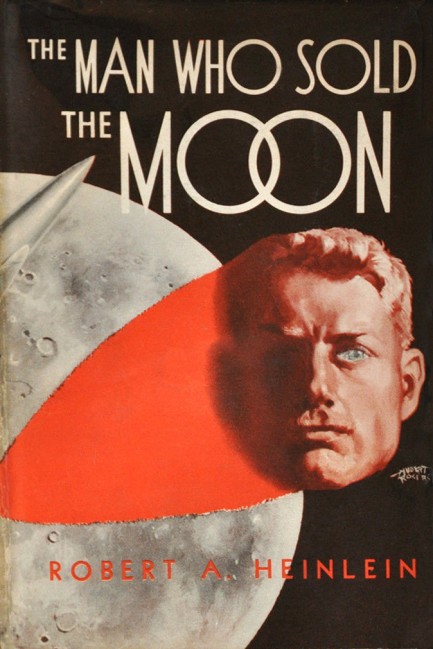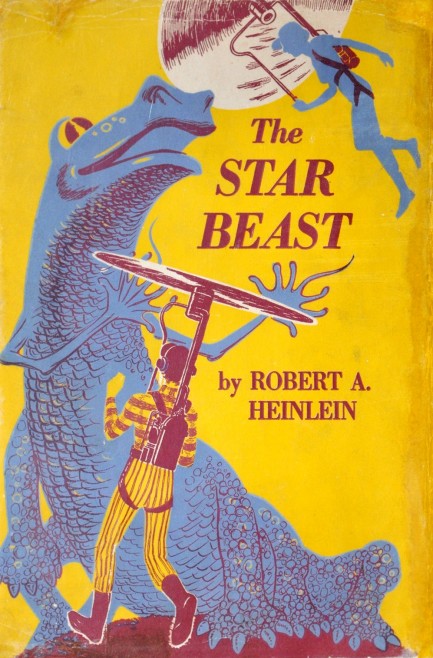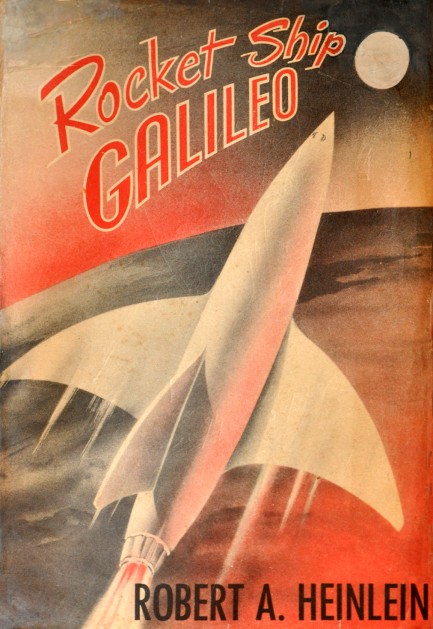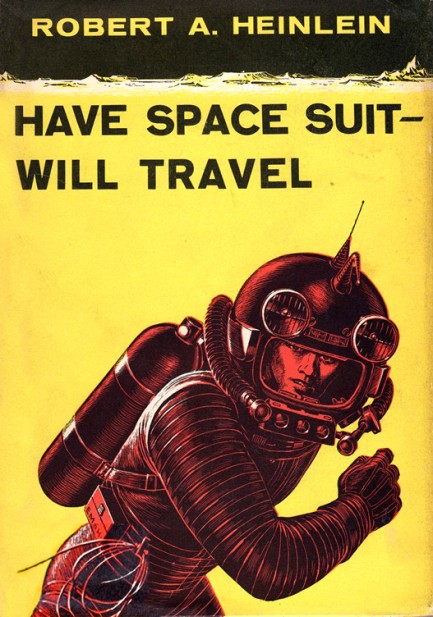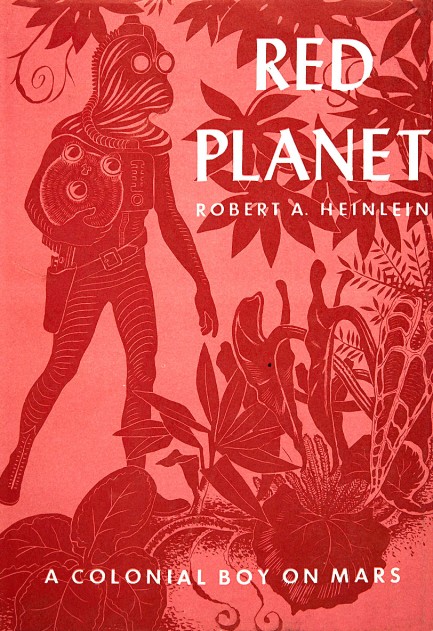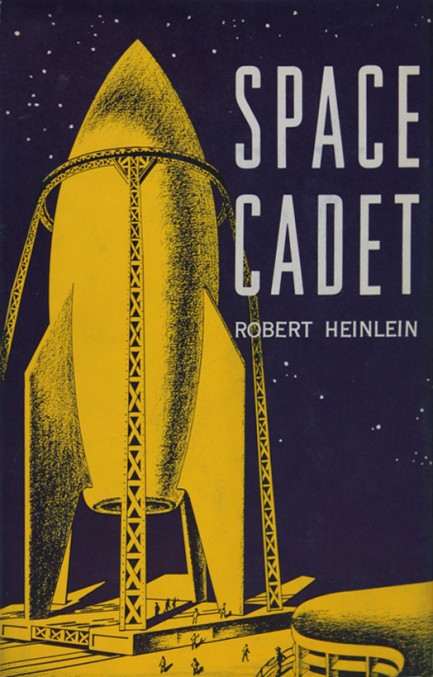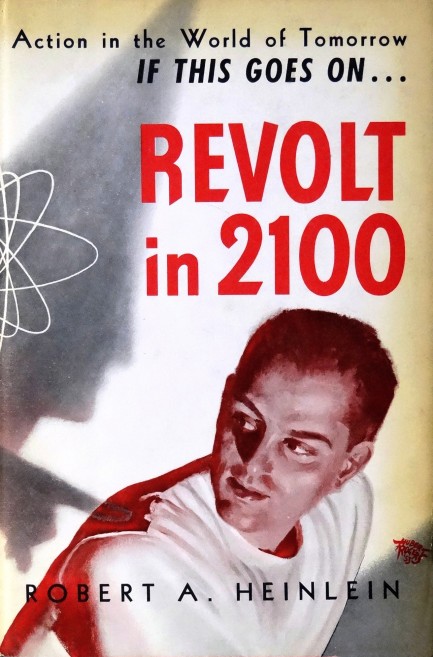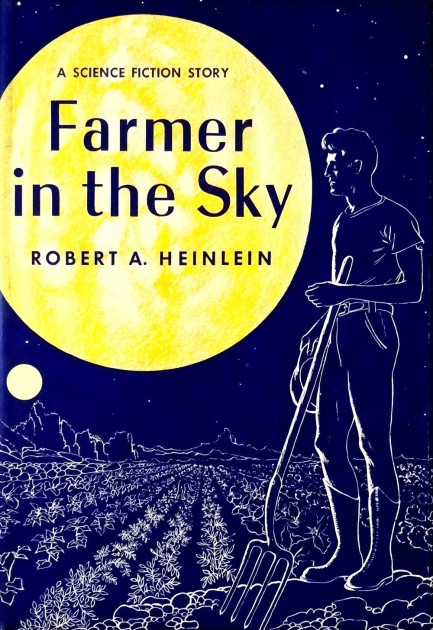 ---