She's a nightmare on Scarlet Street.
This beautiful photo features U.S. actress Joan Bennett and was made as a promo for her 1945 drama Scarlet Street, in which she plays a con artist who steals credit from a struggling artist for his critically acclaimed paintings. Directed by Fritz Lang and starring Edward G. Robinson and Dan Duryea, it's a solid film noir, well worth seeing. Check out its promo poster at this link.
---
Nice guys finish last—until they're pushed too far.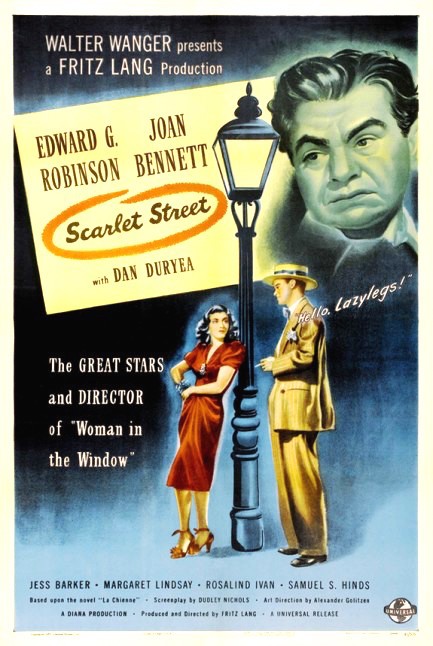 The 1945 film noir Scarlet Street is one of the bleaker offerings from a generally bleak genre. Edward G. Robinson plays an aspiring painter in a loveless marriage whose need makes him a perfect mark for a pair of hustlers, played by Joan Bennett and Dan Duryea, who shake him down for money, a free apartment, and even his recognition as an artist. The main treat here is seeing tough guy Robinson play a mild-mannered everyman, the sort of terminal pushover he also portrayed to great effect in the noir The Woman in the Window. The thing is, some people can only take so much abuse.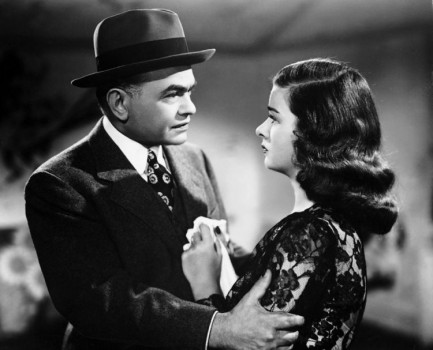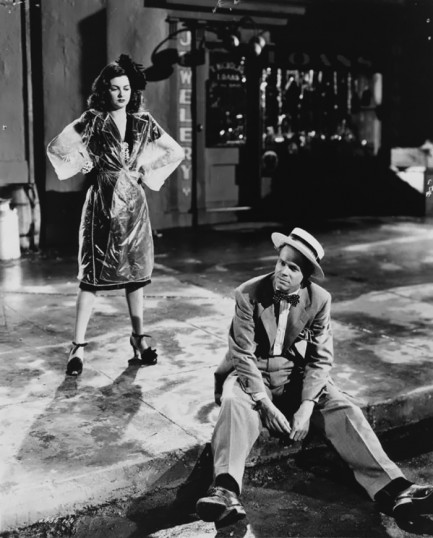 ---
Edward G. Robinson learns to be thankful for what he's got.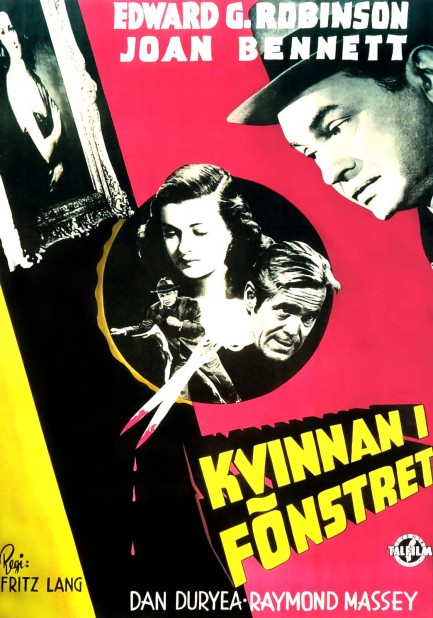 Above is a Swedish promo poster for Kvinnan i fönstret , better known as The Woman in the Window, from German expressionist master Fritz Lang. Anything from the director who gave us Metropolis is must-see, however, we have to warn you that the finale to this one may come as a let-down, or more accurately a cop-out. But don't blame Lang—blame the censors of the day, who wouldn't let him use the ending from the source material, J. H. Wallis's novel Once Off Guard. If judged in the forgiving frame of mind that the ending shouldn't be held against it, The Woman in the Window can't be considered anything but a top-notch effort. Basically, it's worth it just to see Edward G. Robinson in the lead as a stuffy college professor who wishes for more excitement in his life. He learns the hard lesson—thanks to femme fatale Joan Bennett—that he isn't built for adventure. So the film is a cautionary tale. It warns middle-aged men that stable lives may be boring, but hot young women lead to directly to trouble, terror and tragedy (best case scenario: after a lot of screamingly good sex). The Woman in the Window opened in Sweden today in 1947.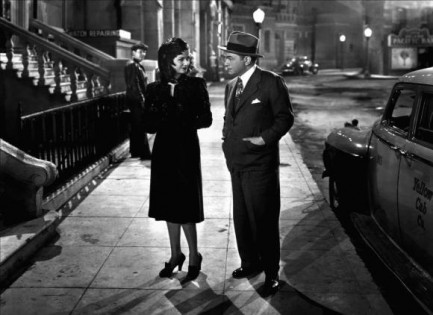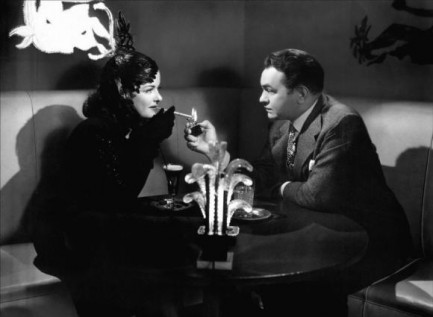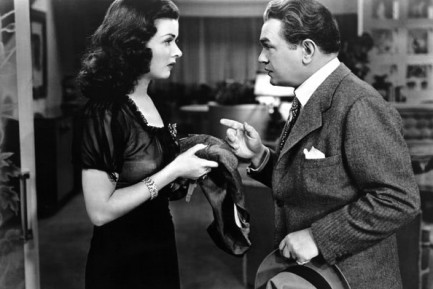 ---