I wonder if she ever understood what I meant all those times I told her I was really into the dead?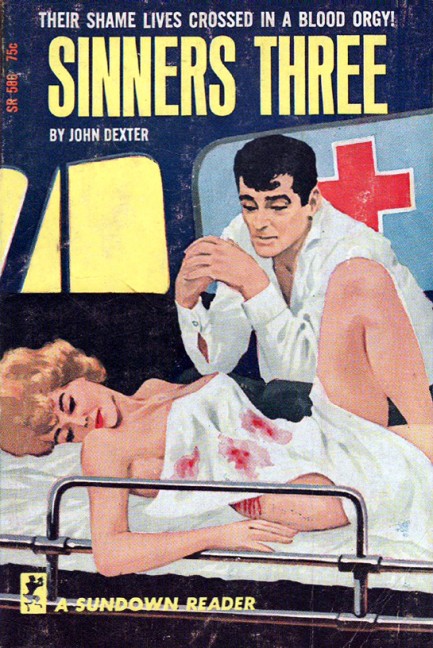 The men of pulp and sleaze fiction typically have a personal creed, a set of unbreakable rules that the best authors constantly mock by presenting the heroes with incredibly bizarre grey areas. We have a suspicion what the guy on the cover of John Dexter's (Robert Silverberg's) Sinners Three wants. But how is he going to talk himself into it? We suggest he think back to his college frat and remind himself this wouldn't be the first time he took advantage of a girl after she had too many shots.
---
Baby, I don't mind you calling my chest an A-cup, but can you stop calling my penis an A-cup too?
"You actually make a pretty hot chick," she says, smiling.
"I'm not smiling," she says, laughing.
"I'm not laughing," she says, hyperventilating.
"Okay, screw this! I didn't want to do this anyway!"


---