If it's gotta be cleaned it's gotta be tide.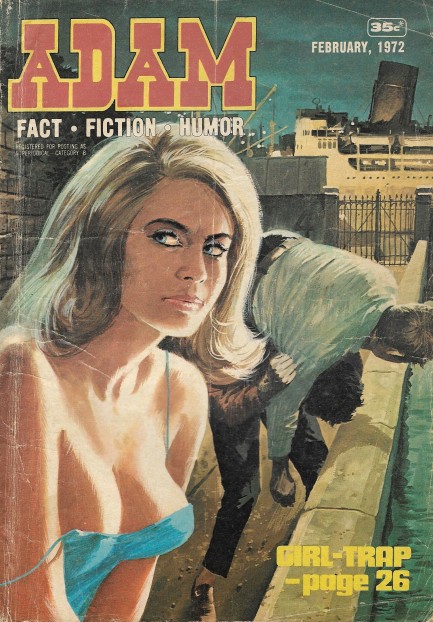 This is the fiftieth issue of Adam we've shared, which is a milestone of sorts for our website, considering how hard the magazine is to obtain. The cover illustration depicts the moment in John P. Gilders' story "Girl Trap" when a body is dumped in Sydney Harbor, theoretically to be carried out to sea on a receding tide. The hero had intervened to stop a woman from being beaten by her violent boyfriend only to stand by in horror as she shot the guy dead. He soon discovers that the woman is actually a prostitute and the boyfriend was her pimp. Cops eventually get involved but the hero skates because the police "just know" he isn't a murderer. The story is as bad as it sounds, but on the plus side it's short.
Inside the issue is glamor model Lois Mitchell, who appeared in numerous magazines during the late 1960s and early 1970s. We last saw her inside an Adam from January 1972, and also highlighted her role in the 1971 sexploitation flick The Godson, where she had a bit role alongside sci-fi writer Harlan Ellison. Adam editors were so taken with her they not only gave her a three-page spread, but plopped a beret on her head brought her back for another shot later. We've been thinking about bringing her back too, because she made a lot of nice photos during her career. We may get around to that a bit later. Stay tuned. We have twenty-plus scans from Adam below.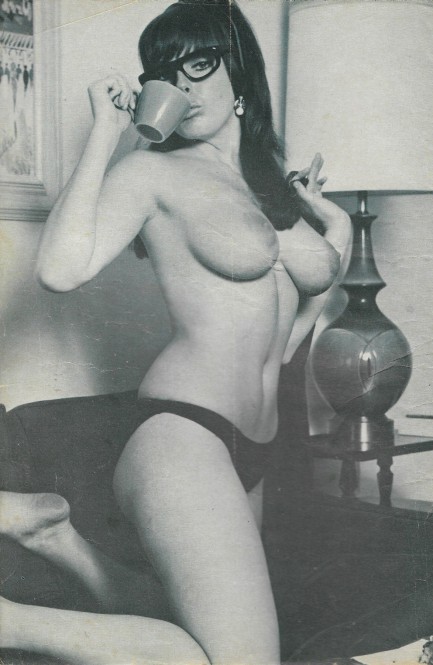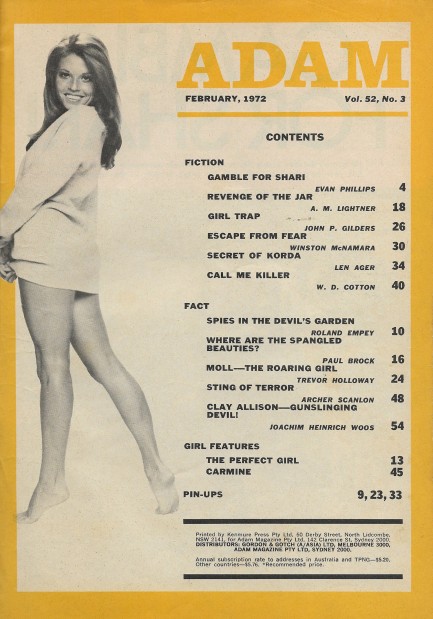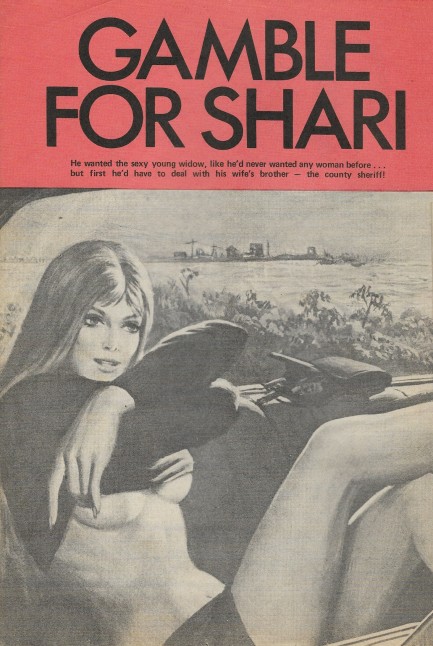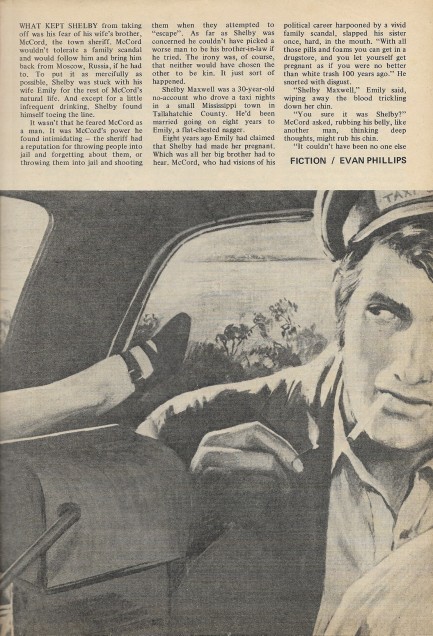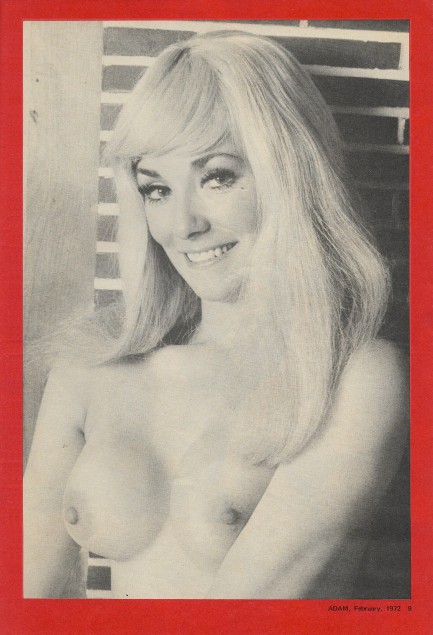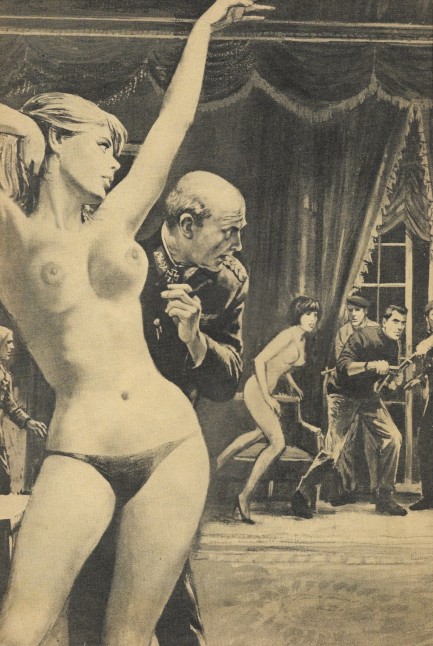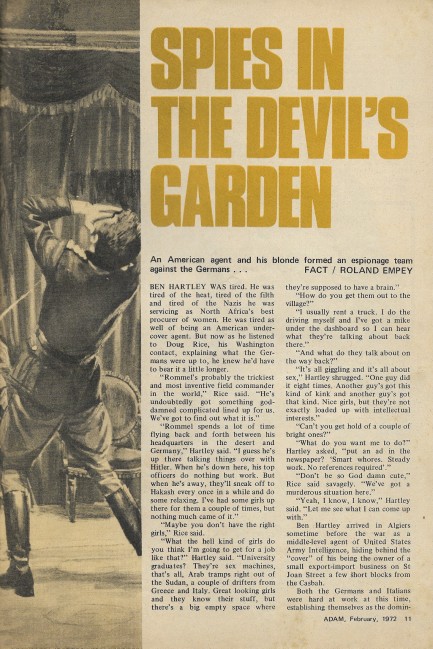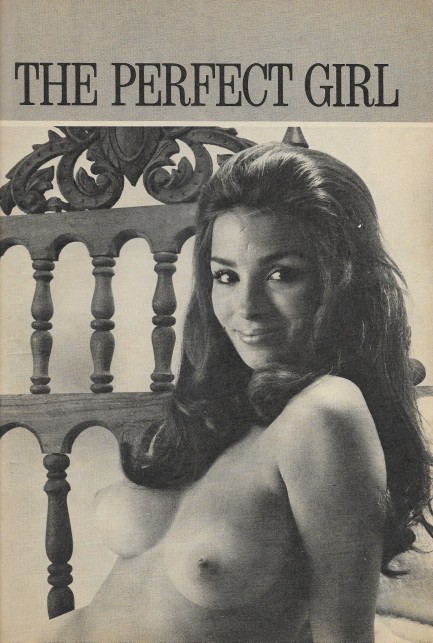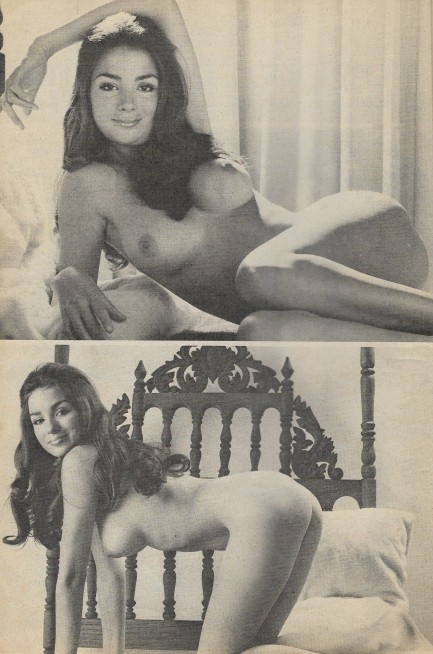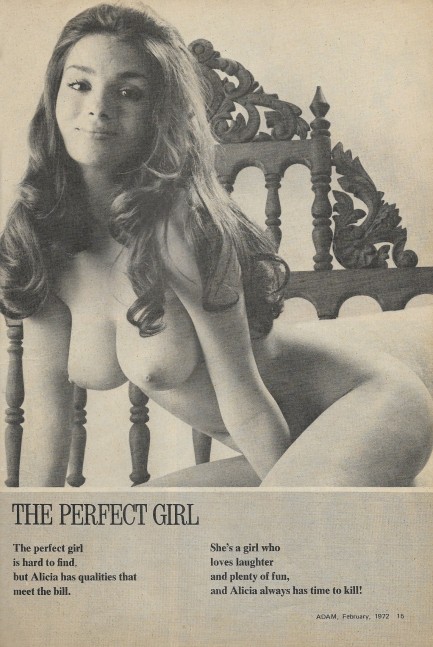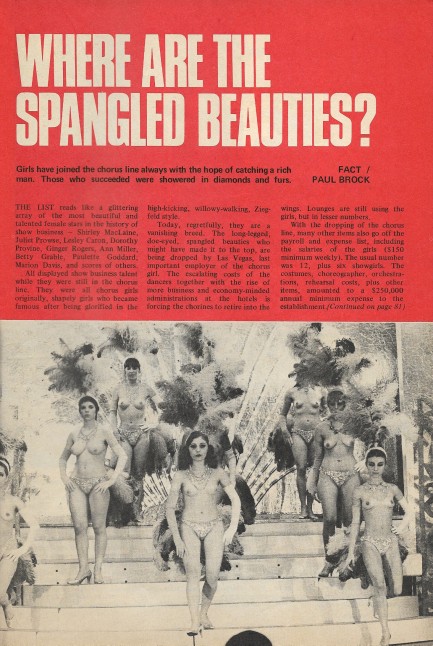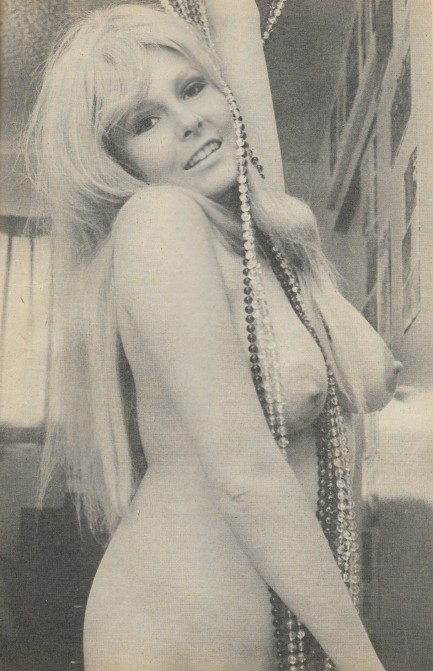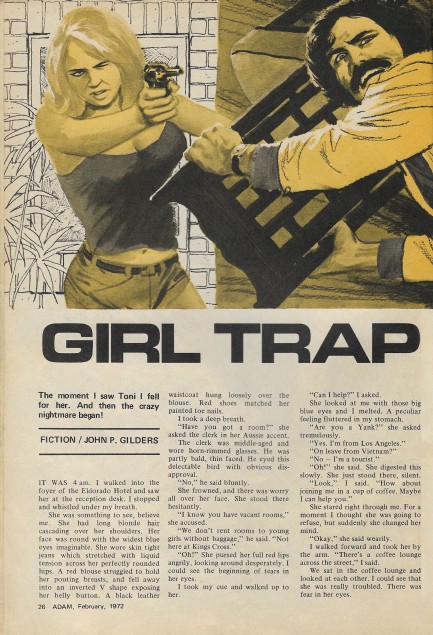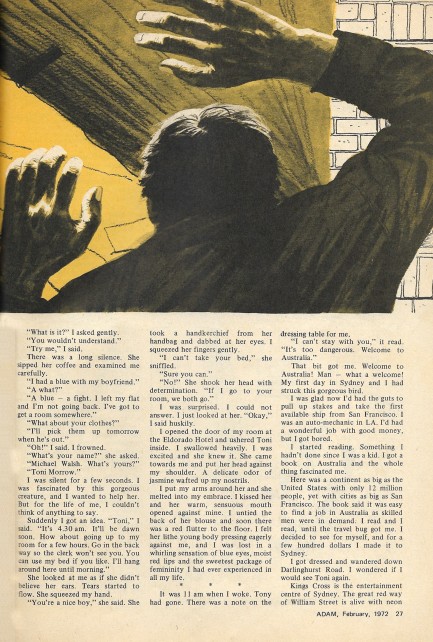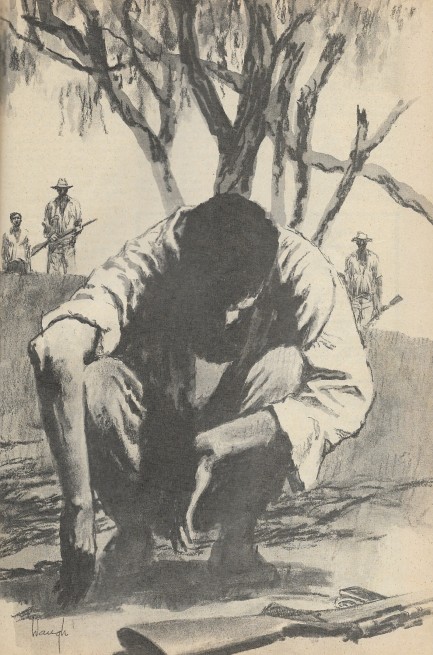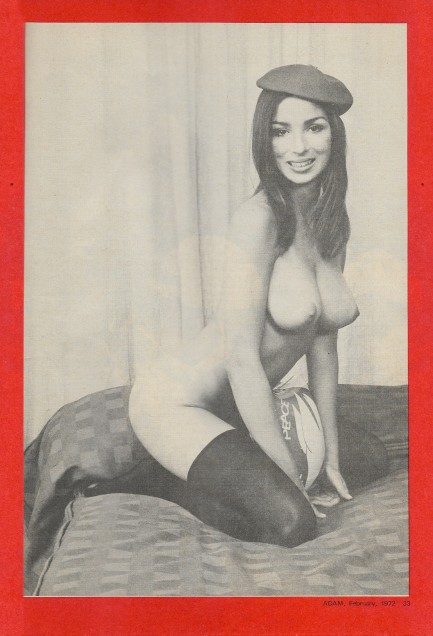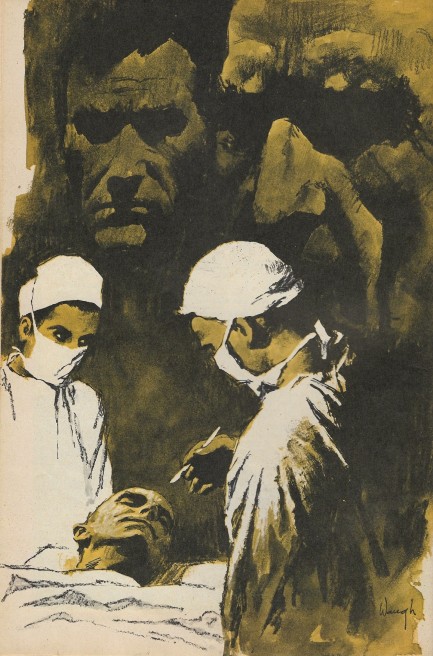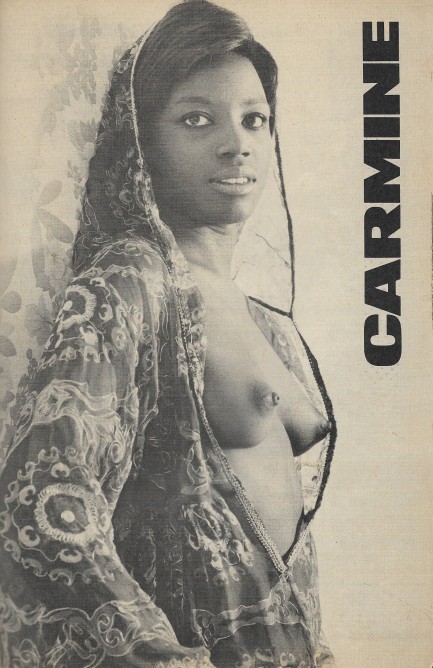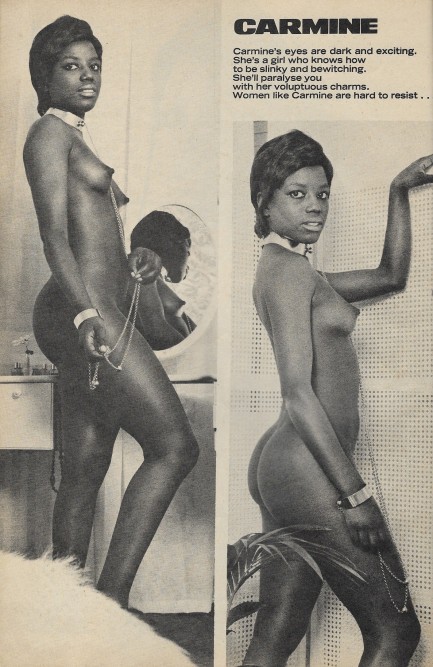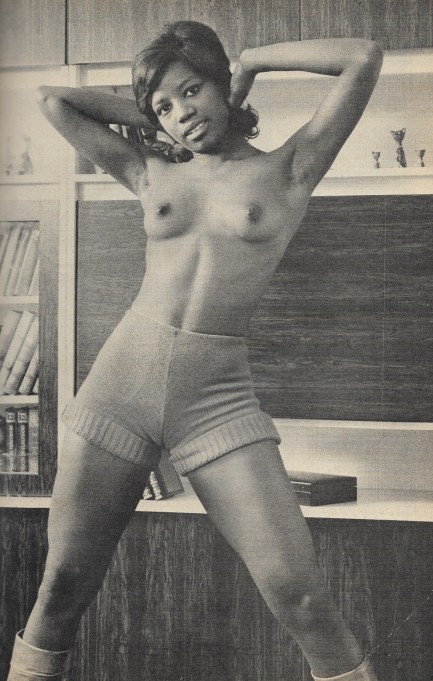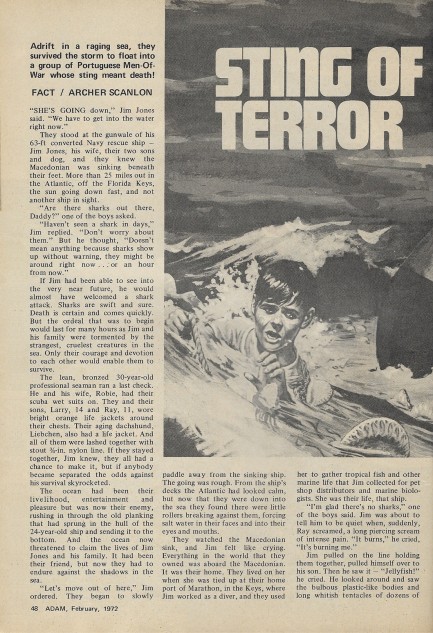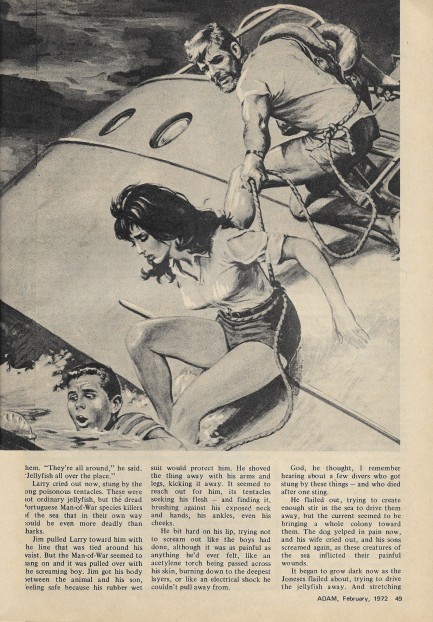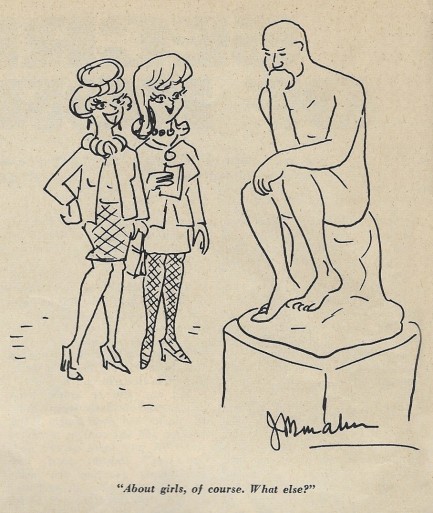 ---