Run silent, run deep.
This Japanese poster for 20,000 Leagues Under the Sea is damaged but still amazing. It was made for the 1954 movie's premiere in Japan today in 1955. Jules Verne's classic novel about Captain Nemo and his futuristic submarine has been mined often. There have been other films, a mini-series for television, a cartoon, and we understand a new cinematic version is in development. We have low expectations for that. In today's Hollywood environment, with its thirst for bland global blockbusters, its aversion to storytelling depth, and its addiction to mindless and often pointless computer graphics, Verne's great story could finally be ruined. But we shall see. We're pretty sure the promo poster won't be as good either.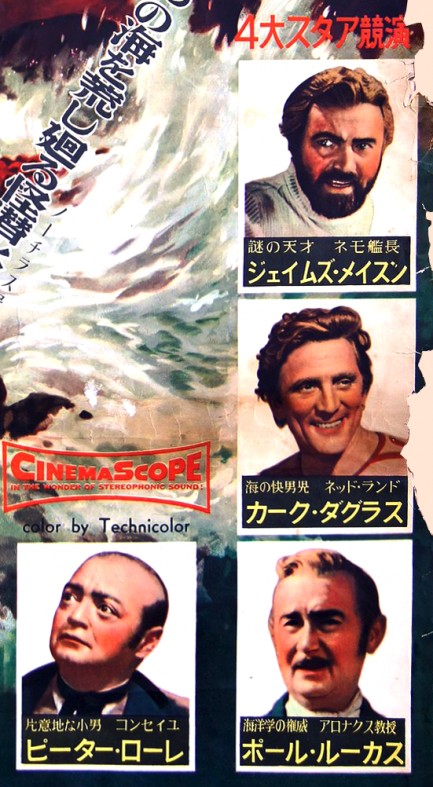 ---
She's a lover, not a fighter.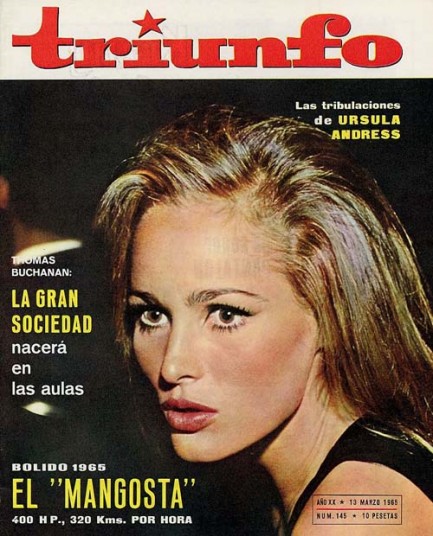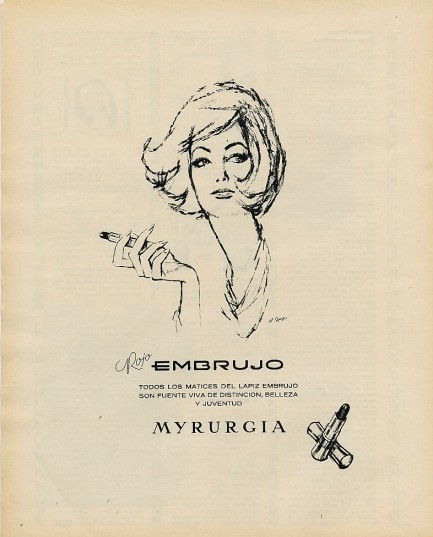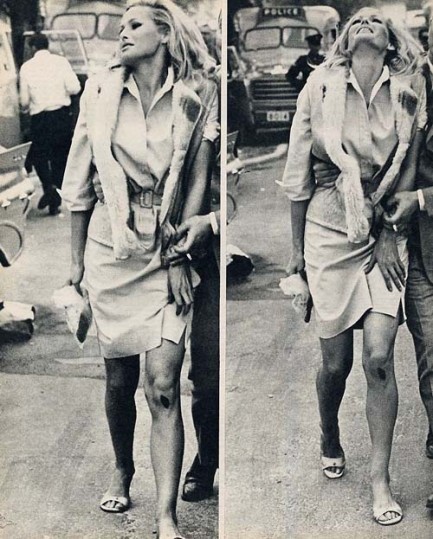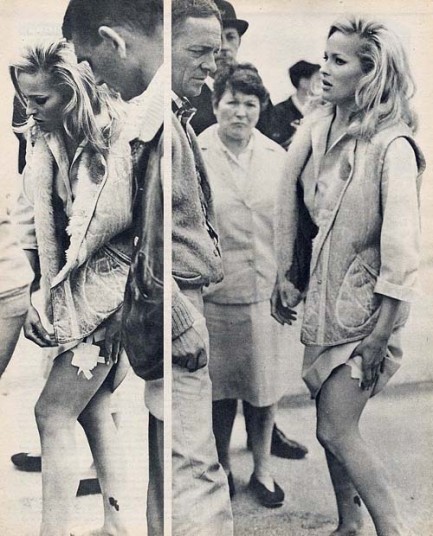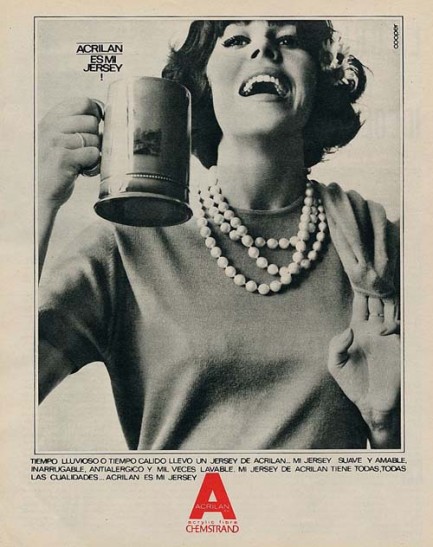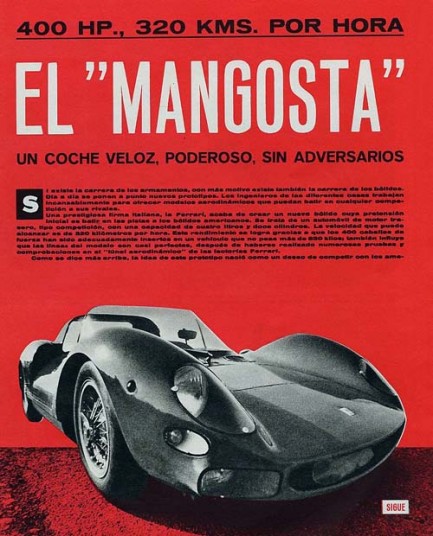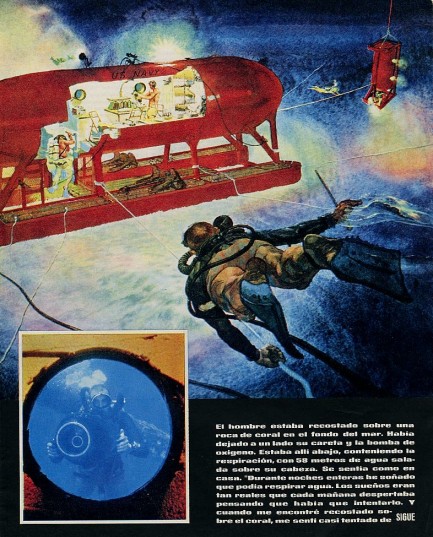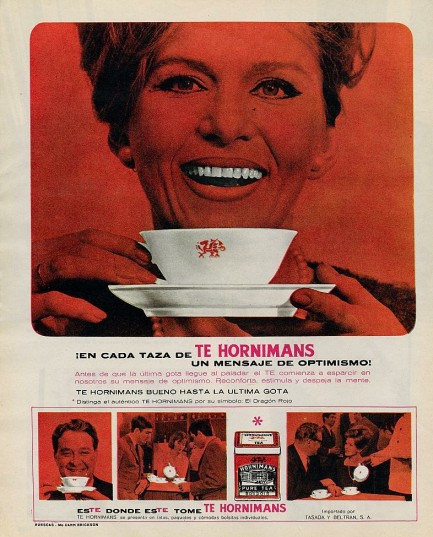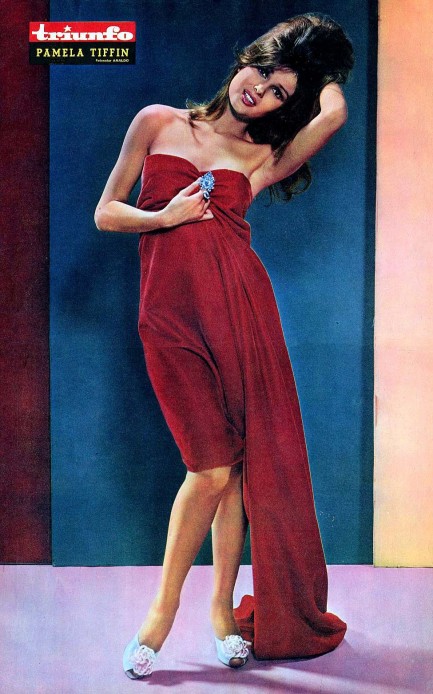 Above are the cover and several interior pages from Spain's Triunfo, with Swiss actress Ursula Andress, who according to the magazine was the most beautiful woman in the world. Andress was starring opposite Jean-Paul Belmondo in the French action adventure Les tribulations d'une Chinois in Chine, based on Jules Verne's Tribulations of a Chinaman in China, and released in the U.S. as Up to His Ears. The article discusses among other things how Andress injured herself during the first week of the physically demanding shoot, and you can see a scab on her knee and calf, as well as a bandage on her thigh. While she perhaps didn't have a gazelle's grace, she did seem to possess a siren's allure—her rumored affair with Belmondo supposedly ruined her marriage to John Derek, and this may not have been her first affair. However, it seems possible that the marriage failed for reasons other than fidelity, since John Derek did not seem to be a possessive husband (if his willingness to share his fourth wife Bo is any indication). Anyway, not be overlooked is Pamela Tiffin, who appears in the centerfold. We'll have more on Tiffin later.
---