Private island available. Great views. No services, no electricity, no refunds.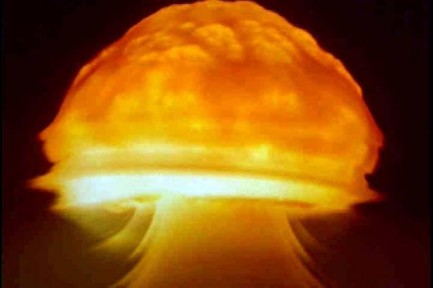 Above, an alternate view of the Dominic Chama nuclear test conducted on Johnston Atoll, aka Kalama Atoll, today in 1962. You can see the other photo here. In 2005 the place was put up for auction by the U.S. government as a potential vacation getaway or possible eco-tourism hub. We're not sure how much eco there was, considering the place was not only nuked multiple times, but used for biological weapons testing and Agent Orange storage, but it didn't matter because there were no takers, and the offer was withdrawn. It might still be possible to buy it, though, if you have any connections in the U.S. State Department. We bet your resort would get glowing reviews.


---
She's poetry in motion, a terrible sight to see.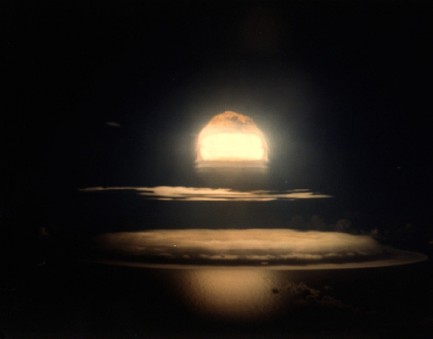 Above is a shot of the nuclear detonation code-named Chama, which was part of Operation Dominic, a series of tests conducted in the South Pacific on remote Johnston Atoll, aka Kalama Atoll, with this blast occurring today in 1962. Have you been paying attention to what's going on with nuclear weapons and nuclear confrontation today? The Cold War never ended, and the recent tensions between the U.S. and Russia, centered around a looming proxy war in Syria, has brought the possibility of nuclear conflict closer than it has been at any time since the Cuban Missile Crisis. That isn't our analysis—that's the analysis of some of the foremost political historians and diplomacy experts in the world. Some Tuesday cheer for you.
---