Early Adam hadn't yet figured out the "skin" part of pulp's sin & skin formula.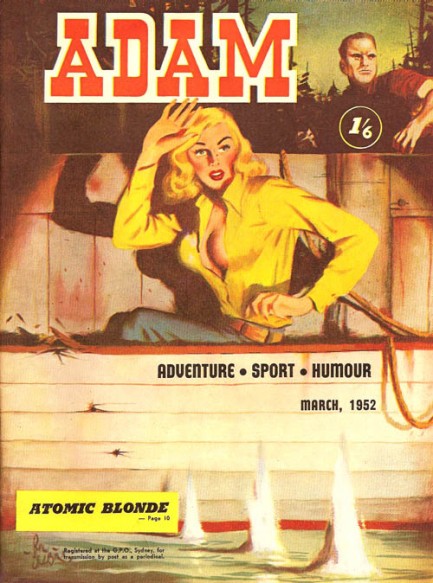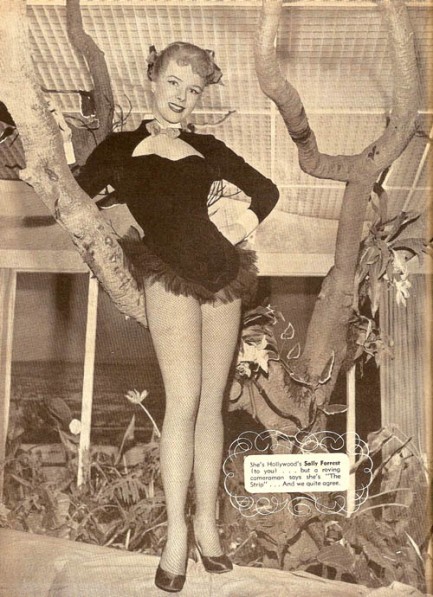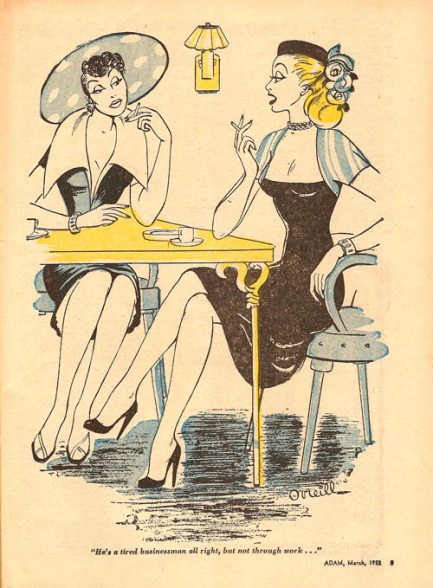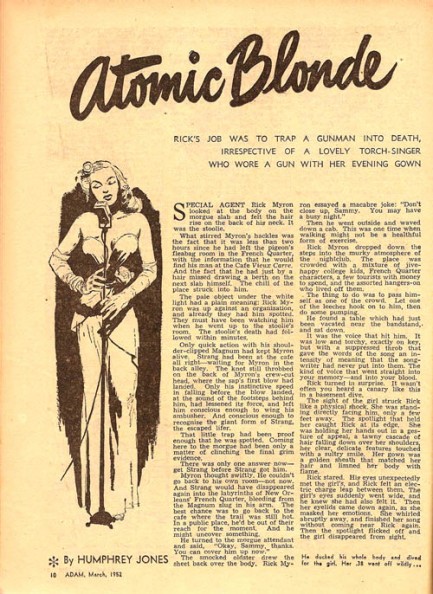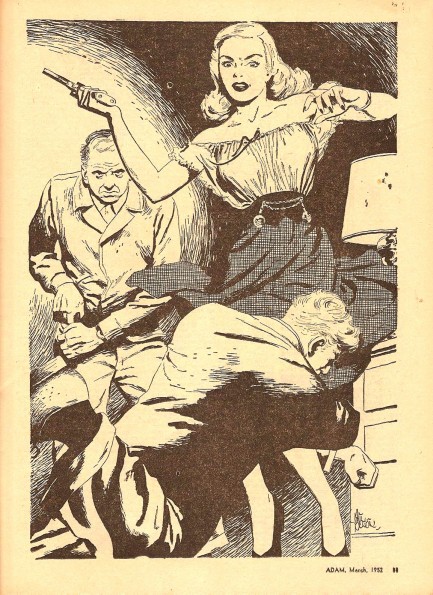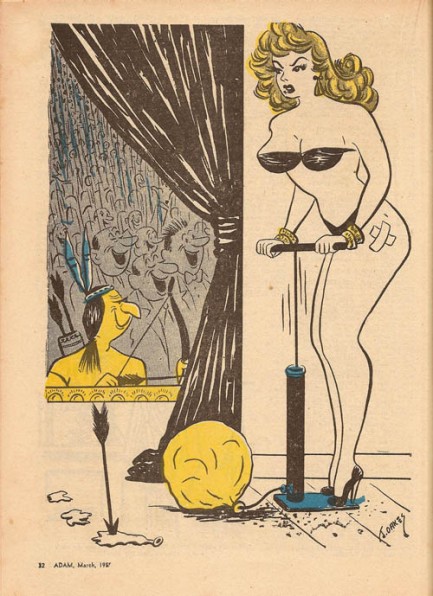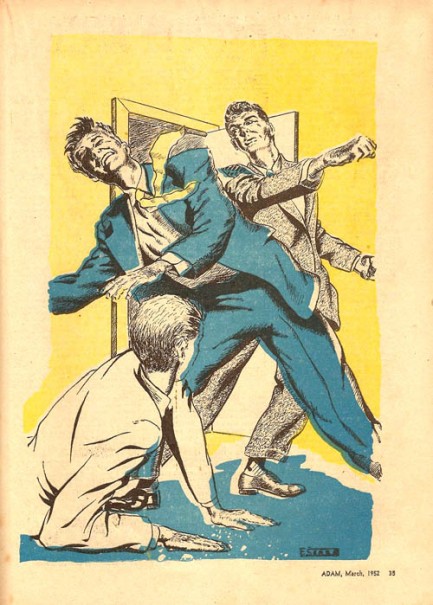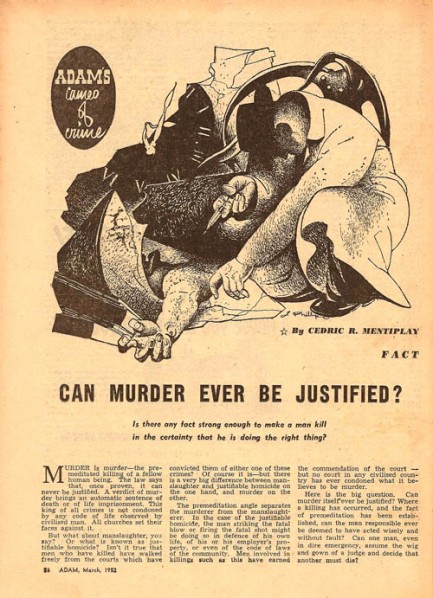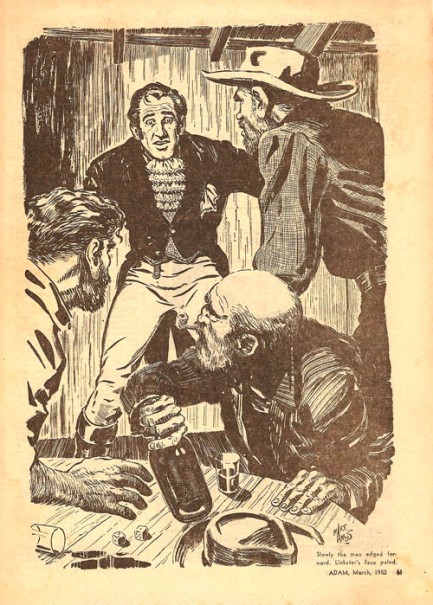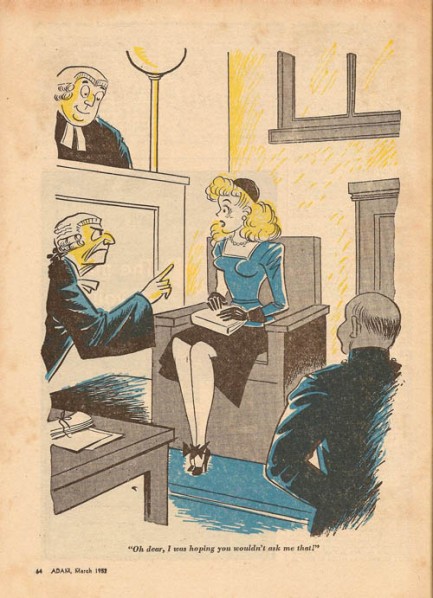 Above are selections from a March 1952 Adam magazine, with interesting cover art of a blonde being narrowly missed by several rounds of machine-gun fire. By the 1970s Australia's Adam was publishing pages of fully nude women, as you can see for yourself here and here, but in this early issue there's exactly one photograph—American actress Sally Forrest, who you see in panel two. Forrest is pretty much unknown now, but she appeared in notable films such Fritz Lang's noir While the City Sleeps, Joseph Pevney's horror flick The Strange Door, and Hard, Fast and Beautiful, which was directed by Ida Lupino, who as a woman director during the forties and fifties kicked open some of the doors that led to Kathryn Bigelow's Oscar win last night. More Adam magazines soon.
---
Why is it that the newer a vampire movie is, the more it seems to suck?
We're still thinking about Halloween around here, and no Halloween is complete without vampires. Thanks to Hollywood, every generation gets its own sexy vampire movies, and each group of offerings inevitably gets worse. Which means whatever we look back at seems better and better when compared with the present dreck. Such is the case with 1987's The Lost Boys and Near Dark. The former featured beautifully vacuous bloodsuckers that could have gone clubbing on Melrose Avenue and fit right in, whereas Kathryn Bigelow's Near Dark was violent, grimy and loaded with desolate cool. But neither film was completely successful. Lost Boys was occasionally funny, but dismayingly lightweight and never scary. Near Dark went full bore on gore and its vampires were truly dangerous, but the film was damaged by internal logic that came totally undone. Near Dark is the superior flick, in our view, because its style is impossible to resist, but frankly both movies look like masterpieces next to the new vampire franchise Twilight. We recommend going back and watching both The Lost Boys and Near Dark. We did and we realized we never knew how good we had it.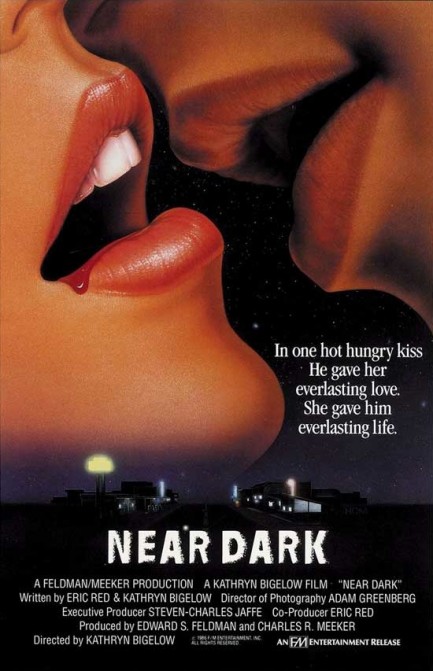 ---