This flower is toxic—to thieves and killers.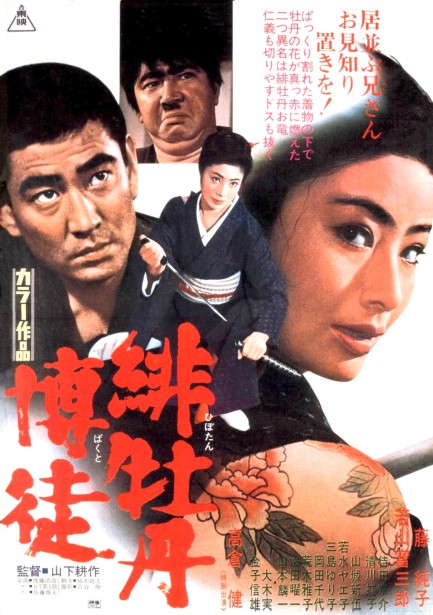 We've been on a movie binge, so we have one to discuss for the third day in a row. Above is a poster for the 1968 action-drama Hibotan bakuto, aka Red Peony Gambler. It's fair to call the film a classic. It was directed by the legendary Norifumi Suzuki, and starred Junko Fuji and Ken Takakura. Fuji plays a wandering gambler seeking retribution for her father, who was murdered by an unknown bandit. The killer left behind one clue—a distinctive cloth wallet that Fuji now carries with her. Ultimately she finds her father's killer. No surprise there—that's the entire point. But revenge, unsurprisingly, is more complicated than she'd imagined.
When a movie spawns multiple sequels it's a safe bet it's good, and this one had seven follow-ups. Hibotan bakuto has nearly everything you want from a sword opera. The choreographed action, while not fully convincing, is fun. The direction and cinematography are excellent. And Fuji crafts an interesting performance, staring unblinkingly into the middle distance, looking grim, exuding a compelling coolness and self-containment. Overall, we found the movie very worthwhile. We'll check out at least one or two of the sequels and report back. Hibotan bakuto premiered in Japan today in 1968.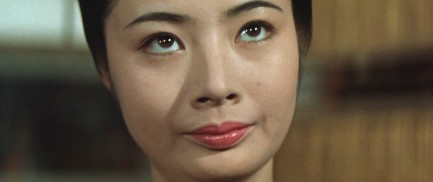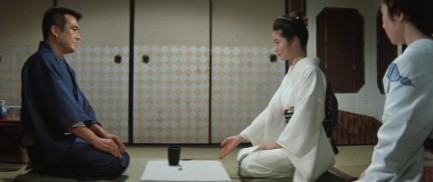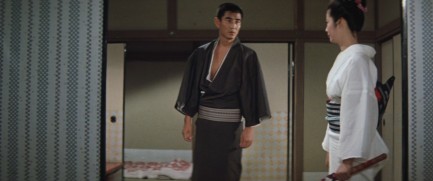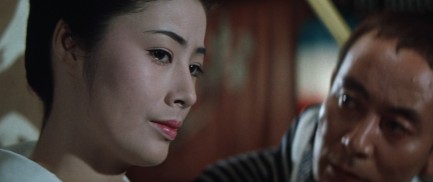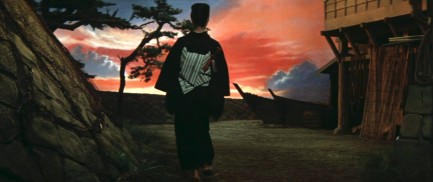 ---
Stuck in Abashiri Prison and time keeps draggin' on.
Above, a panel length poster for Teruo Ishii's seminal yakuza thriller Abashiri Bangaichi

, aka

A Man from Abashiri Prison.

It starred Ken Takakura in the story of a model prisoner handcuffed to a hardened criminal. When the bad prisoner escapes, the good prisoner is dragged along against his will. The movie was a huge hit for Toei Company, spawning nine sequels, which means we have plenty of opportunities to get into this subject later.

Abashiri Bangaichi premiered today in 1965.


---