Who does she ruin? Anyone who gets in her way.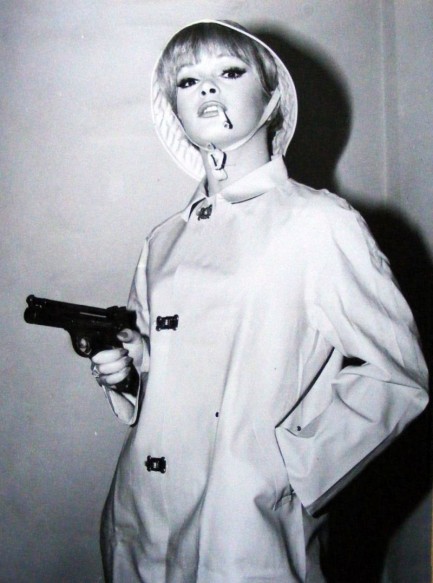 Letícia Román was born in Rome as Letizia Novarese, but launched her film career in the most American way imaginable—in an Elvis Presley movie. That was G.I.Blues, which she followed with such films as La ragazza che sapeva troppo, aka The Evil Eye, Russ Meyer's Fanny Hill, and The Spy in the Green Hat. Román never became a big star, but we think this photo is major. It was made as a promo for the 1966 movie Comando de asesinos.


---
She's been doing as the Romans do pretty much from day one.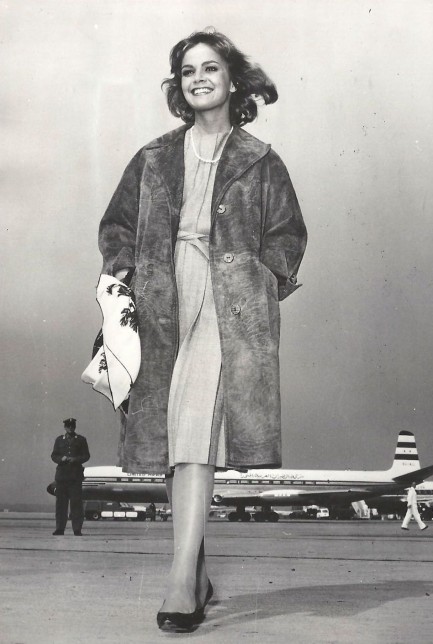 Italian actress Leticia Román walks across the tarmac at Fiumicino Airport in Rome today in 1962, where she had arrived to begin work on the film The Nightmare. That's what the back of the photo says, anyway. But Román never appeared in a film with that title. Since titles change mid-production occasionally, we're going to guess the film was actually the 1963 giallo La ragazza che sapeva troppo, aka Evil Eye. Furthermore, we checked the production data, and the movie has scenes at the airport, so it's possible but not certain that this isn't really a press photo but rather a production promo. In any case, nice shot.


---