Let me be frank with you. Actually, that's unavoidable, isn't it? Instead I'll be deadly fucking blunt.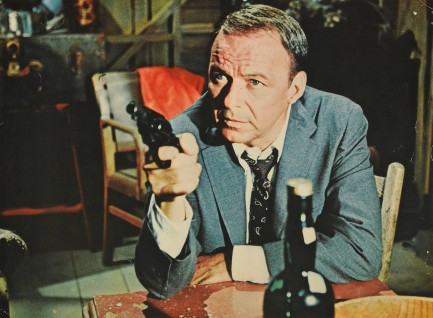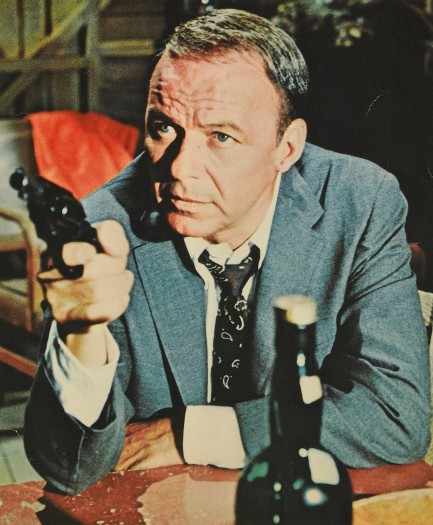 Frank Sinatra uses his ole blue eyes for a steely glare in this Twentieth Century Fox promo photo made for the 1968 thriller Lady in Cement. We last saw the movie on television when we were kids and don't remember much about it. Specifically, we don't remember who Sinatra is aiming at, but whoever it is had better pull up a chair and a whiskey glass, because the head of the Rat Pack does not drink alone. We figure this movie is worth a fresh look, so we're going screen it and report back.
---
A history of Rome in three volumes.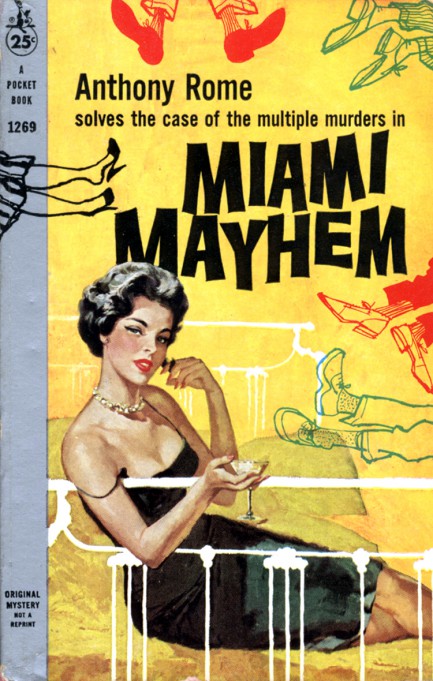 We watched Frank Sinatra's 1967 detective movie Tony Rome last week and, except for some nice Miami exteriors and the presence of Jill St. John, it was strictly average. But it did give us the idea of digging up the source material, so above you see the covers of the three popular books in the literary series, published in 1960, '61, and '62. In an attempt to make readers think the tales were real-life adventures they're credited to Anthony Rome, but they were actually written by veteran author Marvin H. Albert, who churned out more than one hundred books in the western, mystery, spy, and history categories. In addition to writing as Rome, he published as Albert Conroy, Al Conroy, Nick Quarry, Ian MacAlister, and J. D. Christilian. The cover art above is by, top to bottom, George Porter, Bob Abbett, and Victor Kalin. A while back we published a rare promo image from the film version of Lady in Cement and you can see that rather unusual shot here.
---
Of all the actresses whose debut was playing a corpse, Christine Todd's was among the most memorable.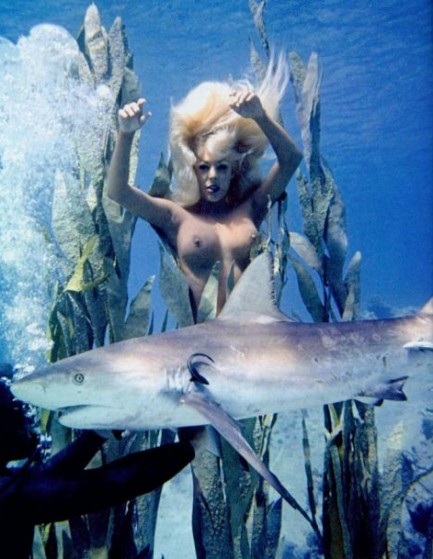 Here's something that immediately caught our eye—a rare film still of Christine Todd as the titular corpse from 1968's Lady in Cement. Todd's appearance is during the film's first few minutes, as Sinatra's detective character Tony Rome is scuba diving off the coast of Florida and finds her anchored in a block of cement. We've only seen the movie on network television, and Todd's nude state was merely implied, which is why finding this unobstructed view was such a surprise. We guess the theatrical version was more revealing. We have a similar shot from a Japanese soundtrack sleeve, below, with a different superimposed shark. As memorable as Ms. Todd was in her debut, it was, sadly, her only movie role.

---