Doubting Thomas is a very bad idea.
We mentioned Larri Thomas when we wrote briefly about The Silencers a few days ago. We thought the image used on the promo pamphlet was great femme fatale material, so we brought back a version of it today. Thomas, born Lida Larrimore Thomas, typically appeared in films as a dancer, leading to the roles being uncredited. Still, she worked steadily through the 1950s and 1960s. This photo is from 1966.


---
Dean Martin gives James Bond a spin—of the bottle.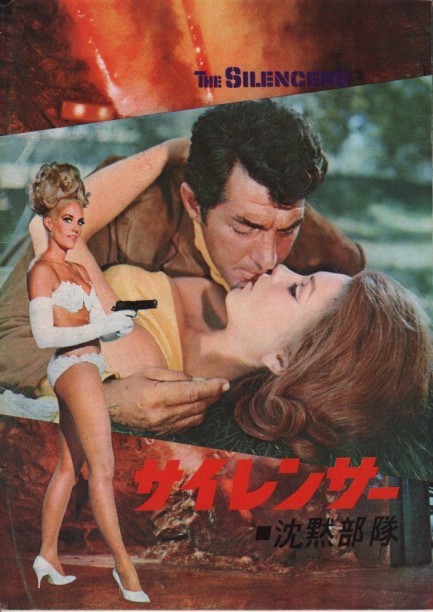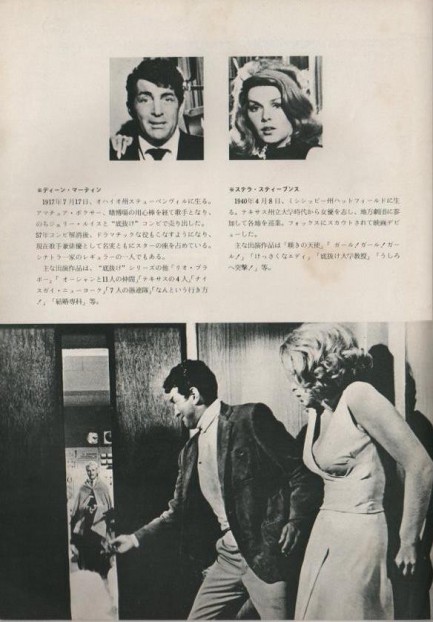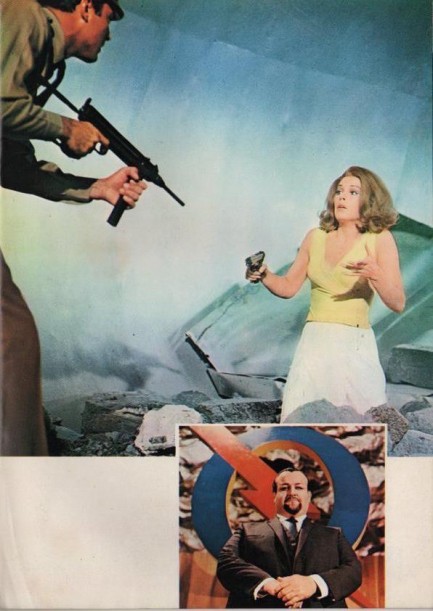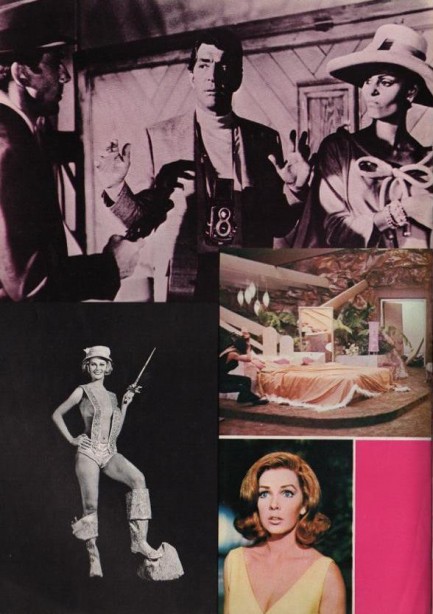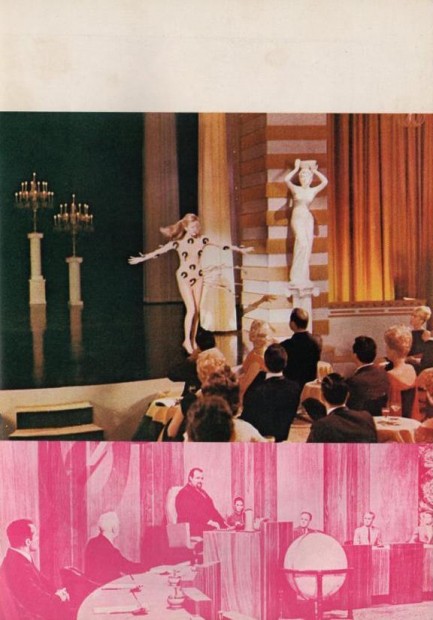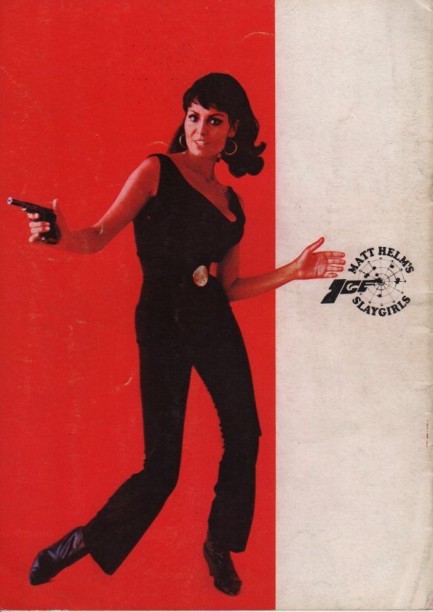 Above, a Japanese program book for The Silencers, first film in the Matt Helm series about a constantly drinking government agent, starring Dean Martin in a role perfect for his boozing partyboy persona, along with Stella Stevens, Daliah Lavi, Nancy Kovack, and Cyd Charisse. That's Larri Thomas in a towering up-do on the front cover. She's in the film for probably ninety seconds, sadly. Whether you enjoy the rest of it will depend on whether you find the smarmy Martin charming—and can tolerate his cheeseball crooning. The Silencers premiered in the U.S. in February 1966 and hit Japan today in 1966.
---