Sometimes you just need a little pussy.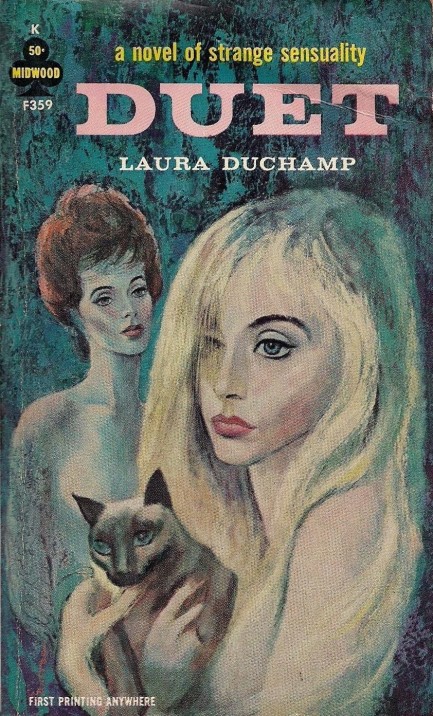 Duet was published in 1966 by Laura Duchamp, who was a pseudonym of author Sally Singer. The story is standard Midwood fare. It concerns young Phyllis Campbell, whose unsatisfactory sex life with a series of clumsy and/or brutish men causes her to turn to a woman for "a form of sensuality as complete as it was condemned." The rear cover blurb is a bit funny, unintentionally so. It says that Duet is a story that must rank as one of the finest of its kind ever to be published as a Midwood book (italics ours). Looking at Midwood's catalog, this is not high praise. Anyway, what we really like here is the unusual cover art, painted by the prolific Irv Docktor in a different style than that usually seen on Midwood fronts.
---
Actually darling, the moment you left I starting having this tremendous stiffness in my lower body.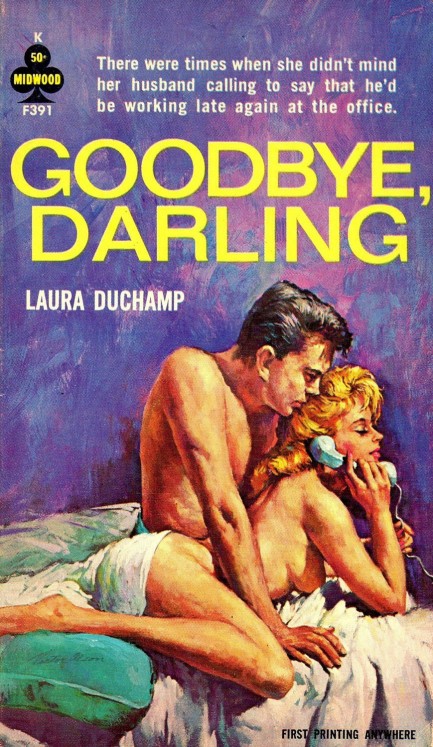 Another day, another ripe Midwood cover. The art on these are always like visual punchlines, which is why people love them so much. This particular effort is from Victor Olson, who painted covers for many men's magazines, including Saga, Stag, Male and others. Laura Duchamp was a pen name used by author Sally Singer, one of the few sleaze writers who was actually female. She was also prolific as March Hastings. Goodbye, Darling appeared in 1964.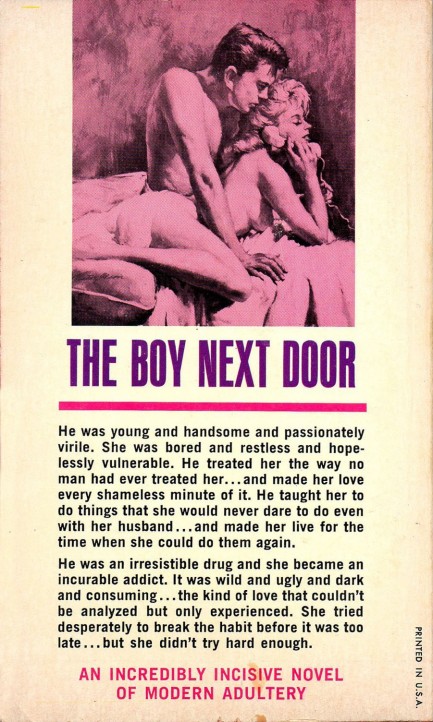 ---