I'm off to see my hair stylist, then I'm headed to the pet groomer. Conveniently, they're the same person.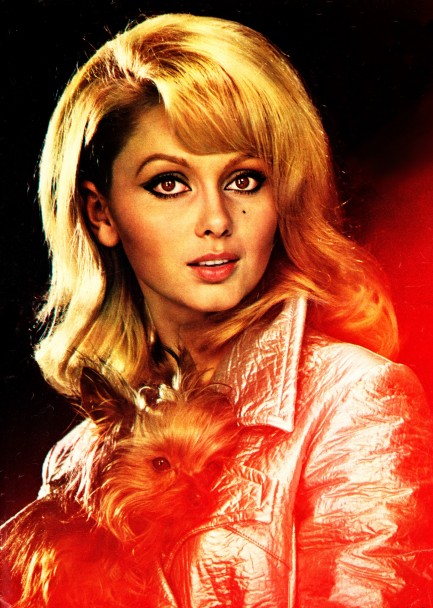 Bet you didn't notice the dog at first, but there he is, such a happy boy, clutched to the bosom of French actress France Anglade. The beautiful mademoiselle Anglade was born in 1942 in Constantine, France, and if you can't quite place that town, that's because today it's in Algeria. See, the French thought of Algeria as just a southerly department of France, which must have made the locals who'd had their land taken over feel a little better about it. Anglade briefly took over French cinema, appearing in an amazing seventeen films from 1962 to 1964. She continued acting until 1994, and when all was said and done had starred in efforts such as Le plus vieux métier du monde, aka The Oldest Profession, 24 Hours To Kill, and Les bricoleurs, aka Who Stole the Body? This amazing photo first appeared in Cinémonde magazine in 1967.


---
Belted, booted, and perfectly jumpsuited.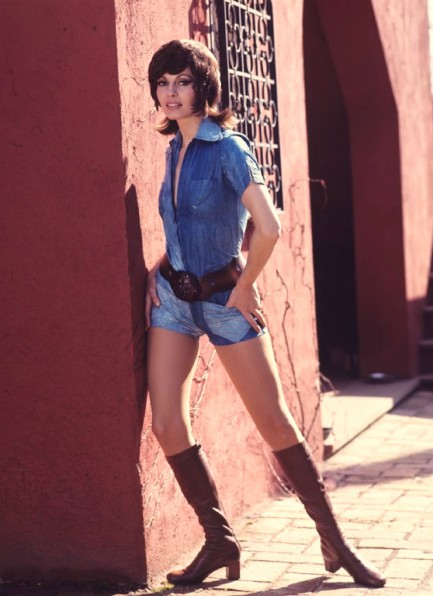 French actress Michèle Mercier began her film career in 1952 and was still going strong as of 2013. Among her many films were
Casanova 70
,
Le plus vieux métier du monde
, aka
The World's Oldest Profession
, and
I tre volti della paura
, aka
Black Sabbath
. We love this shot of her. She seems ready for anything—from dancing at the disco to dealing with danger. It dates from 1971.
---
Getting the most out of challenging positions.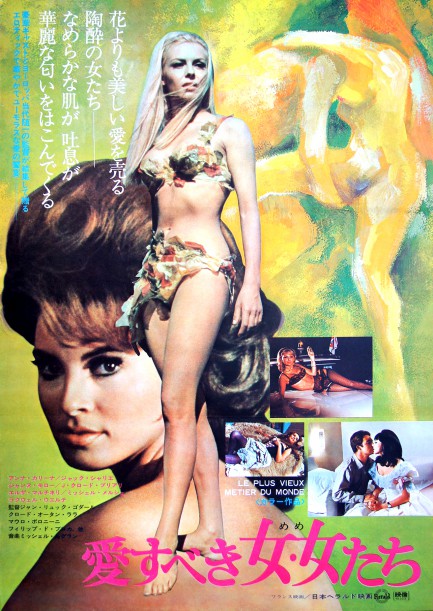 Did we not just see Raquel Welch
yesterday
, as well as
earlier
this week? Indeed we did, but we assume you don't mind the return engagement. This Japanese poster with her and

Michèle

Mercier was made to promote the comedy Le plus vieux métier du monde, aka The Oldest Profession, which played in France in 1967 but didn't appear in Japan until today in 1971. We watched it last night, and it's a six-part anthology dealing with prostitution through the ages. For example, the first sketch is set during prehistory—that time inhabited by slender Anglo Saxon fashion models—another is set in ancient Rome, and another during the Parisian gay nineties, where Welch makes her appearance wearing corsets and speaking French. The last segment, directed by Jean-Luc Godard, takes place in the future. Or what used to be the future in 1967—the year 2000.

While all the skits deal with prostitution, some also deal with money, and the efforts of the female characters to obtain it. For instance Welch finds out her dumpy customer is a banker and the rest of the segment follows her ultimately successful gambit to trick him into marrying her. Besides Welch and

Michèle

Mercier, the movie features top sixties sex symbols Elsa Martinelli, Jeanne Moreau, Anna Karina,

Marilù Tolo,

and Nadia Gray. That's a lot of star power in a somewhat low wattage movie, but there are laughs here, as long as you accept going in that comedies about prostitutes are not in any way realistic or politically correct. One great by-product of Le plus vieux métier du monde was a great Welch promo shoot, of which we have photos below. These will probably make you want to watch the film no matter what we think of it.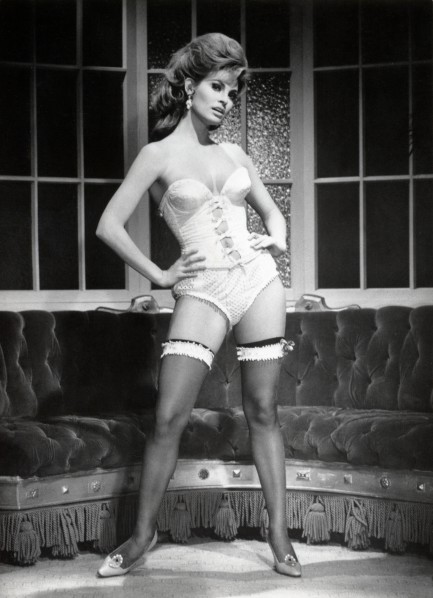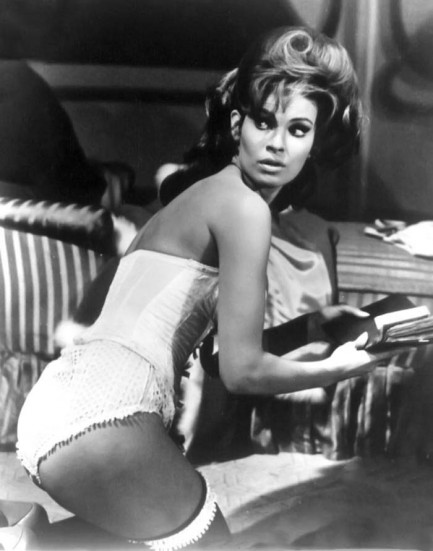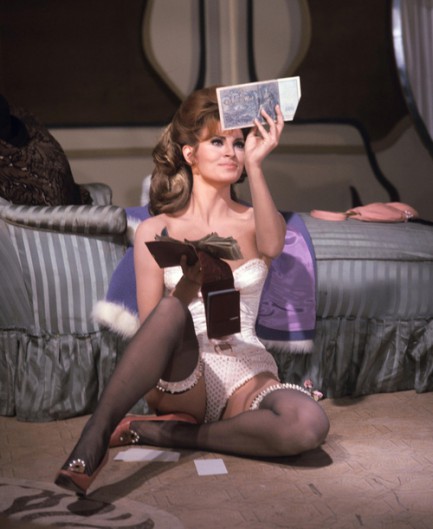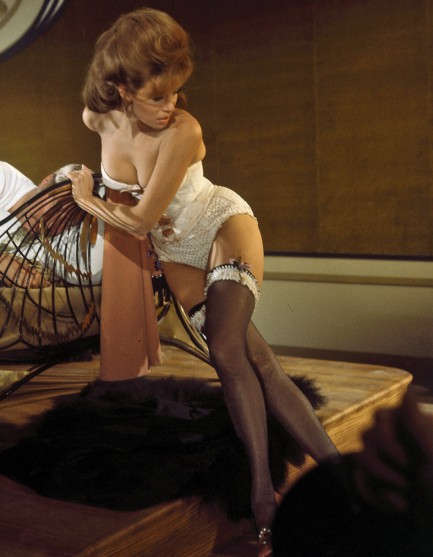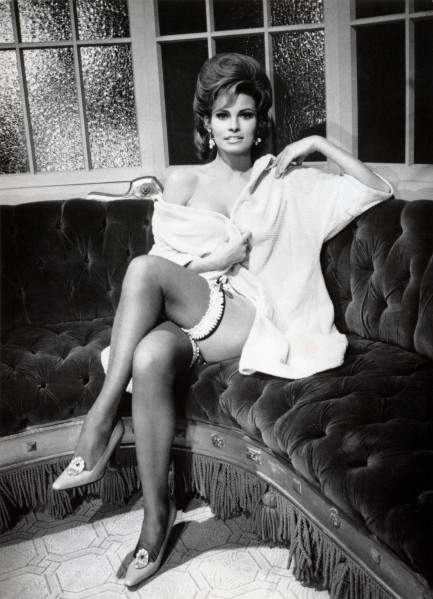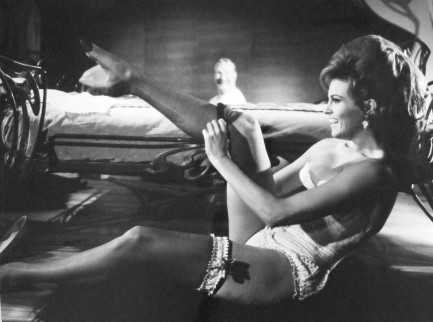 ---