You think you can ball? Then show me what you got, chumps!

We featured Leigh Chapman as a femme fatale not too long ago, but here you see her again in 1965 schooling some fools on a Culver City, California basketball court during down time from filming television's The Man from U.N.C.L.E. She needs to drive hard and draw contact. But not against the flabby shoeless guy—he'd probably like it way too much.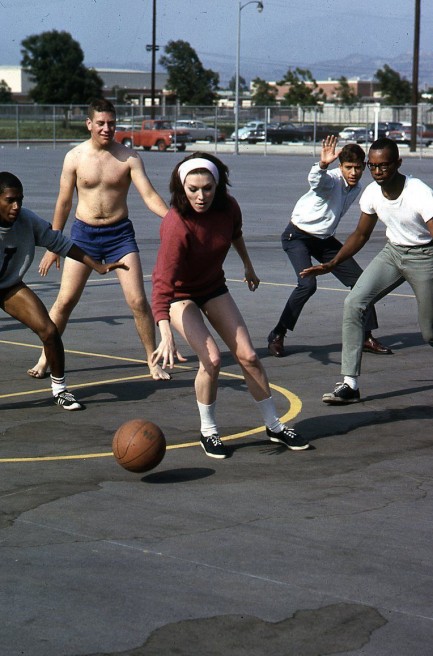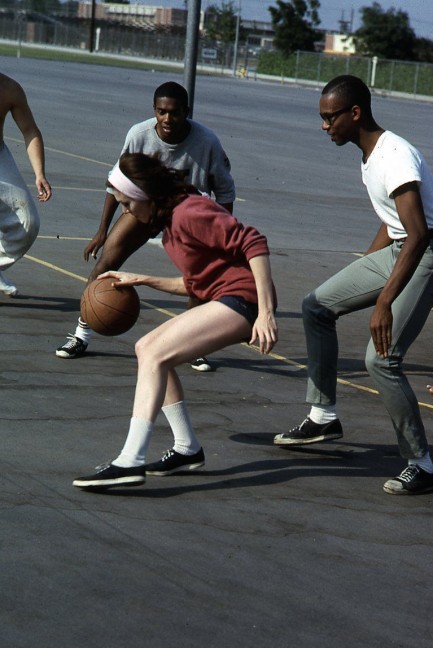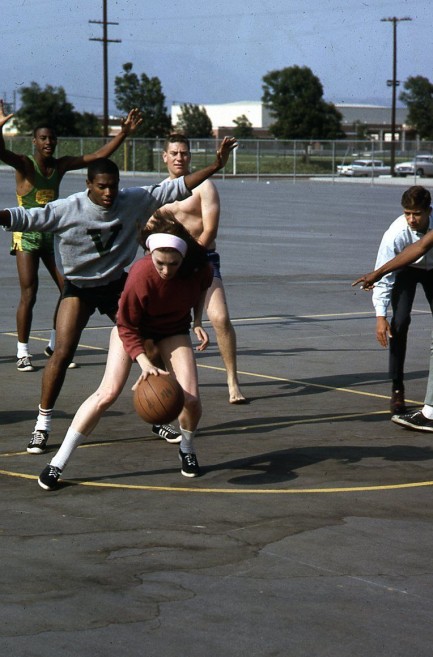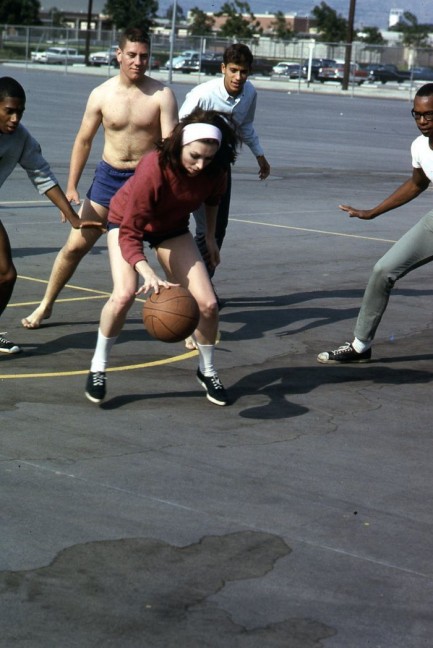 ---
Rule number 1: don't leave fingerprints. Rule number 2: if you have to wear gloves, make them fabulous gloves.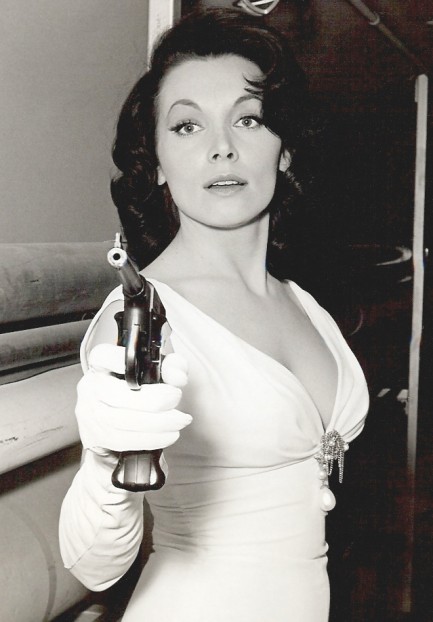 This promo photo shows U.S. actress Leigh Chapman, who after appearing in about fifteen films during the 1960s transitioned into a career as a screen writer. Probably her most significant screenplay is 1974's Dirty Mary Crazy Larry, which starred Peter Fonda and Susan George. She mainly wrote for television, penning six episodes of Wild Wild West, and episodes of Mod Squad and Walker, Texas Ranger. This shot of her dates from around 1965.


---