Sci-fi invasion film is a Missione impossible.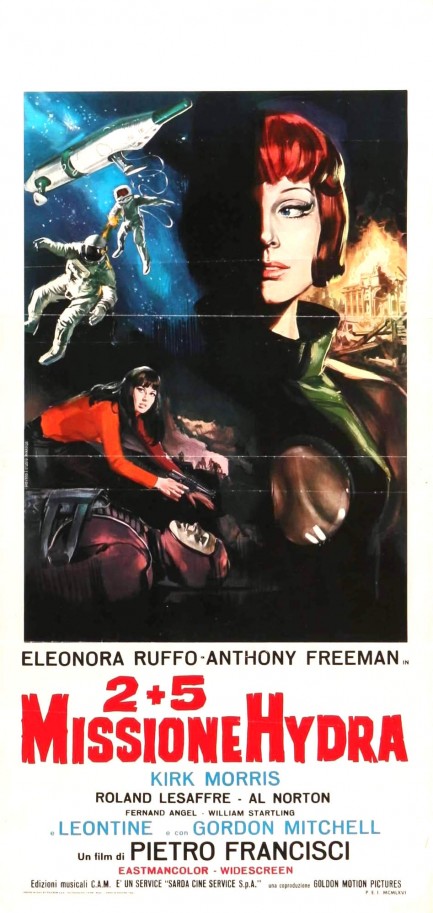 The hydra of myth had seven heads. The movie 2+5: Missione Hydra feels like there wasn't a single head involved. It originally premiered in Italy today in 1966, but was re-released in 1977 as Star Pilot, an opportunistic move inspired by the success of Star Wars. But where Star Wars made history, Star Pilot is historically awful. The plot involves aliens who crash land on Earth but need to go back to their home planet located somewhere in the constellation Hydra, and can only repair their ship with the help of a few human scientists. As a bonus they plan to abduct these accommodating people for intensive—possibly even invasive—study.
2+5: Missione Hydra is very nearly the worst science fiction film we've ever seen, perhaps second only to the infamous Star Crash. Its unique terribleness was brought about by a perfect storm of factors, including a budget completely inadequate for the film's ambitions, which resulted in cheap sets, shoestring special efx, ridiculous costumes, bad music and sound, and stunt work that looks as if it was performed by the guys who fight with wooden swords at medieval fairs.
Adding to these problems is a script that is not only inept, but filled with attempts at light-hearted humor that fall flatter than buckwheat crêpes. Leontine and Leonora Ruffo are dealt the worst characters, and must try to bring to life, respectively, a frisky sexpot and a cold alien space babe. But they're overmatched by the writing. The only positive with 2+5: Missione Hydra is the usual one when it comes to awful films—if you have a few quick-witted friends and some booze, this could turn into one of the most entertaining movie nights you've ever had.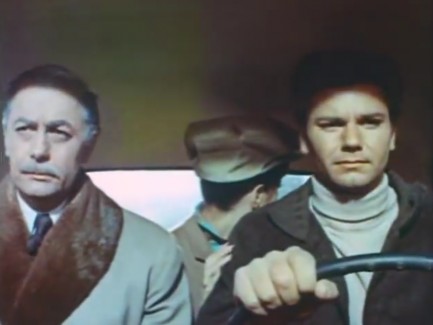 Guys, was that our screenwriter back there on the side of the road? Maybe we should stop. We might need him.
We have come to Earth to fertilize your women. And your men. And possibly some trees. Our semen funnels can induce fertilization in anything.
Among our species, my funnel is considered enormous.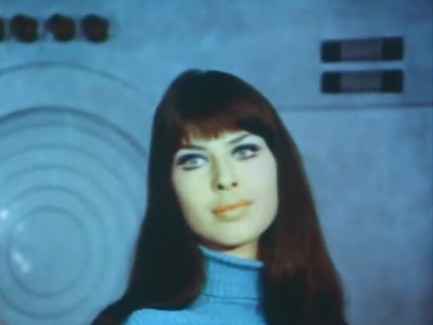 You had me at "fun," space stud.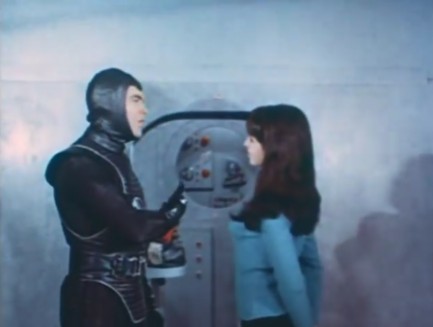 This is the fertilization chamber. To excite you we have installed mood lighting and will transmit the Chili Peppers', "Party on Your Pussy."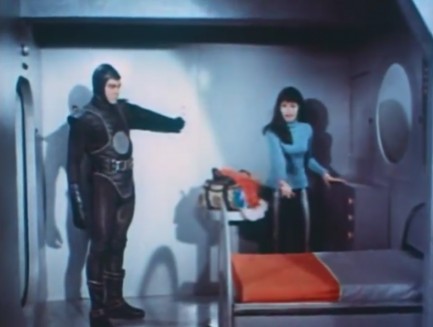 We can't fertilize on this! It's barely big enough for a reverse cowgirl, let alone a standard missionary.
Heh. They have no idea we're recording the fertilizations. We should do quite well with these on the galactic candid porn market.
How did your fertilization go? Mine, all things considered, was better than expected.


---