A sequel dealing with the world's worst men ran more than 100 volumes.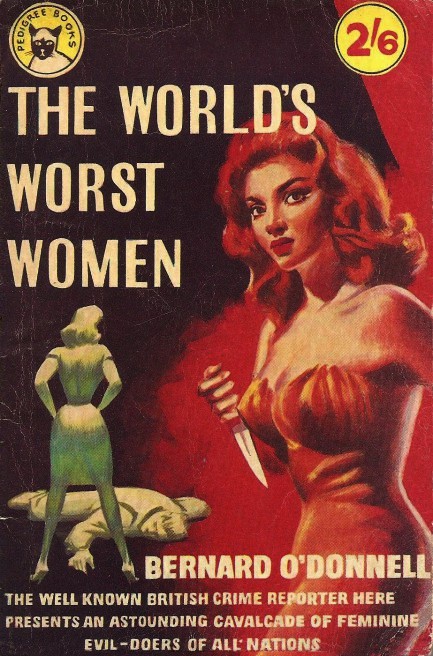 This is a rather nice 1955 edition of Bernard O'Donnell's The World's Worst Women, a collection of bios on assorted female murderers. Among them are Belle Gunness, who we wrote about several years ago, Martha Wise, who was known as the "Borgia of America," Vera Renczi, who poisoned thirty-five people in Bucharest, Romania, and Anna Marie Hahn, who killed five people in Cincinnati, Ohio. Other famed killers include such colorfully named characters as the Red Witch of Buchenwald (Ilse Koch), the Poison Widow of Liege (Marie Alexandrine Becker), the Ogress of Paris (Jeanne Weber), and the Angel Makers of Nagyrév, a group of women who poisoned up to 300 people in Hungary. We were just kidding about a sequel dealing with men. Finding enough paper to print something like that would wipe out half the world's forests…
---
Aliens are unimaginably advanced but haven't figured out stealth technology.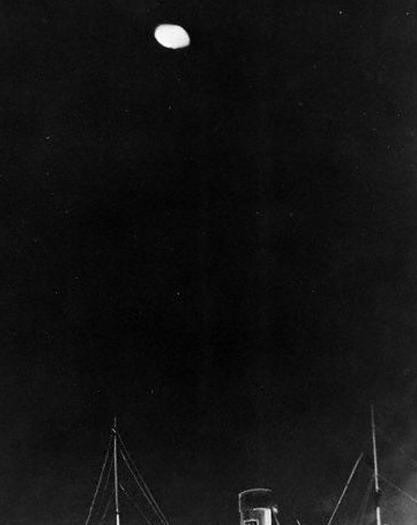 Personally, we think if aliens were able to traverse the immense gulfs of space to visit Earth, by definition they'd be technologically advanced enough to prevent us from seeing them. But UFO believers are legion, and UFO websites continue to grow in popularity, particularly in France, where unidentified flying objects are known as Objets Volant Non-Identifié, or OVNIs. The images here are from the French website forum-ovni-ufologie.com. From top to bottom they were shot—or perhaps faked, depending on your beliefs—in Catalina, U.S.A. July 9, 1947, Bulawayo, Rhodesia 1953, Barra-da-Tijuca, Brazil 1952, Liege, Belgium 1990, Phoenix, U.S.A. 1997, Lac Chauvet, Puy de Dôme, France 1952, and above Lago di Cota, Costa Rica 1971.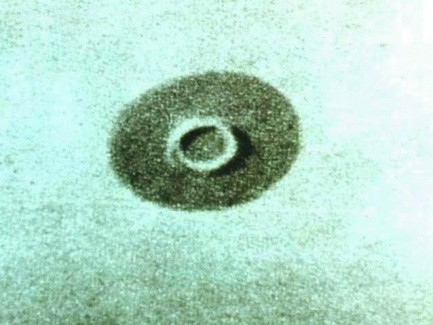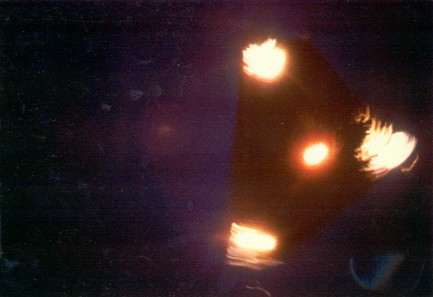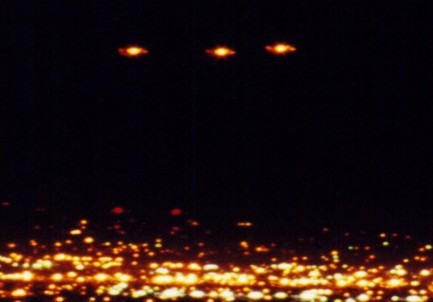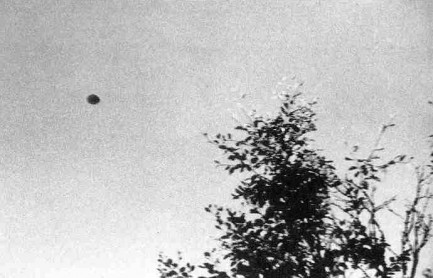 ---