Victor Mature transports hot merchandise.
One good Victor Mature movie deserves another. Mr. M impressed us so much in Kiss of Death we decided to watch another of his early films. The amazing poster above was made to promote his crime thriller The Long Haul, which is set in Britain and concerns an American ex-soldier who takes a trucking job only to run afoul of an organized-crime syndicate that controls the trucking industry. British star Diana Dors plays the glamorous girlfriend of one of the mobsters, and after a couple's spat she ends up in Mature's truck begging him to drive her to safety. This turns out to be a dangerous decision in two areas—his health, and his marriage.
Because The Long Haul was originally made in Britain it's a bit more frank than the typical American film concerning matters of sex and marriage. There's no vagueness about Mature and Dors doing the mattress dance, which we found refreshing. The family drama sections of crime movies are often throw-ins, but here Mature's marital difficulties really help drive the plot. In the end he needs to deal with these issues, but he also, naturally, has to survive crossing the mob boss, who's not sanguine about losing Dors, nor about other transgressions committed by Mature. It's trouble on two fronts, which makes for a pretty good movie. Decent work from Mature. The Long Haul premiered in Britain today in 1957.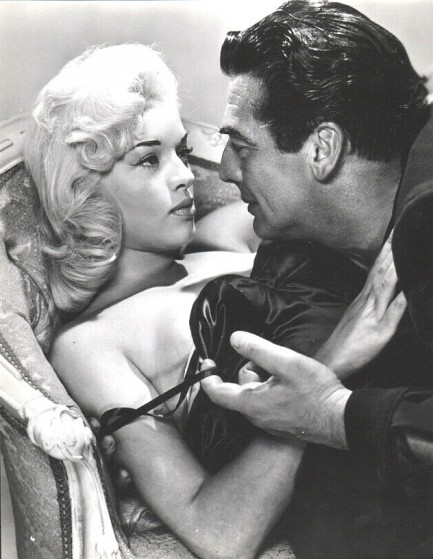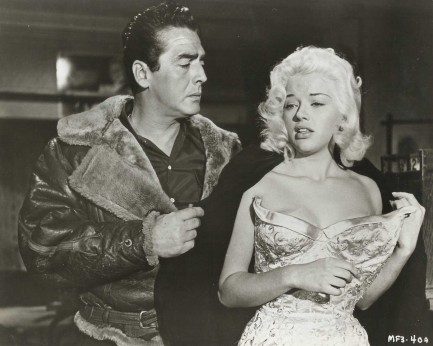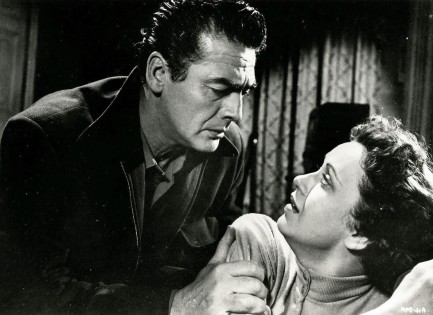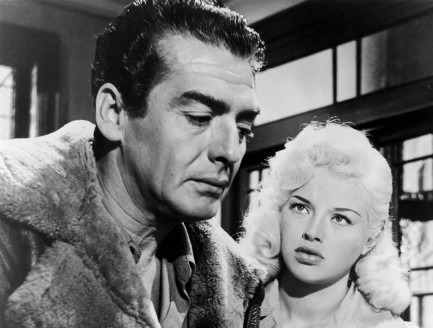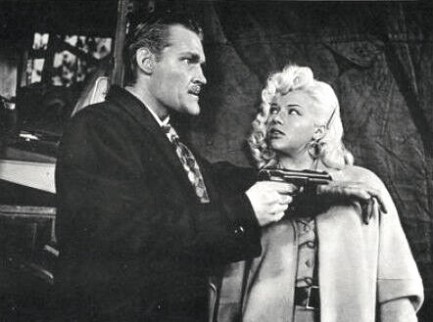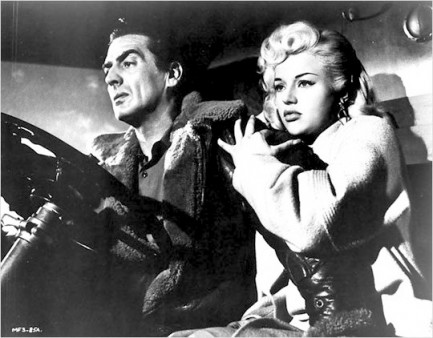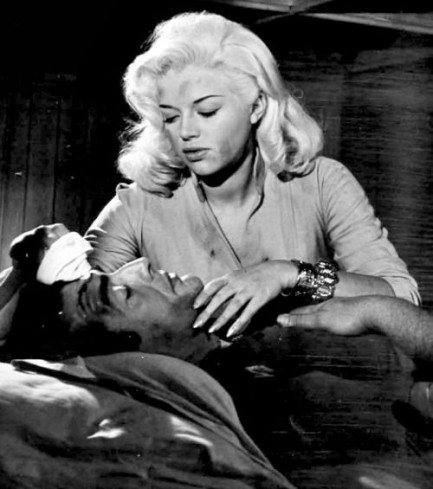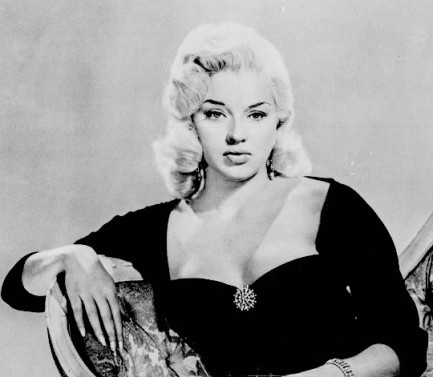 ---
Scenes from the class struggle in film noir.
This nice piece was painted by French artist Emmanuel Gaillard for Une femme dangereuse, which was originally released in 1940 as They Drive by Night. The movie, which is adapted from A. I. Bezzerides' 1938 novel Long Haul, deals with two wildcat truckers caught in the American class struggle—you know, that thing all the millionaire pundits on television tell you doesn't exist? The drivers want to rise above their station, but find many obstacles in their way, including leasing companies, fruit buyers, competing truckers, road accidents, injuries, fatigue, and eventually, murder. While the world-against-the-working-man aspect is interesting, the best part is watching George Raft and Humphrey Bogart play the two hard luck drivers. The movie also boasts the excellent Ann Sheridan, as well as film noir icon Ida Lupino in full-on crazy mode. But like the several trucks onscreen that veer off the road, the movie itself lurches into melodrama at the end. Une femme dangereuse had its French premiere today in 1947.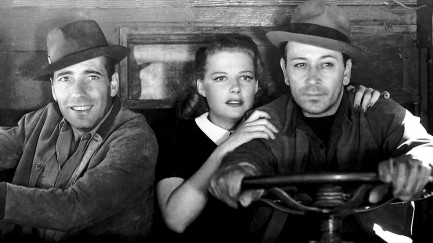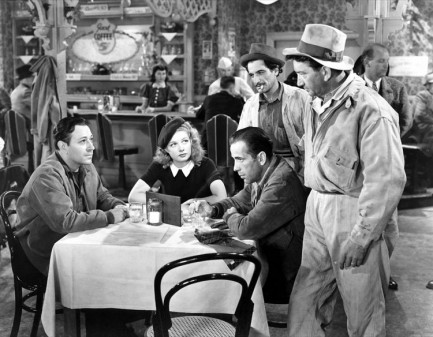 ---