The beasts of the jungle are dangerous, savage, and human.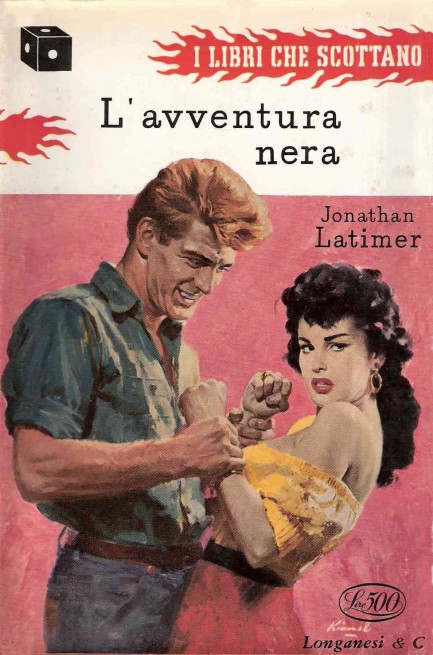 You'd never guess, but this cover for U.S. writer Jonathan Latimer's L'avventura nera is the 1956 Italian translation of his 1940 African safari novel Dark Memory. It was painted by Lu Kimmel, possibly borrowed from something he originally painted for a U.S. novel or magazine. We recently talked about this book in detail—a lot of detail—but long story short, it's about Yanks in Africa, and a difficult, dangerous safari that brings out the beast in its participants. It was great. Learn more? Click here.


---
Rare perennial blooms on crime book cover.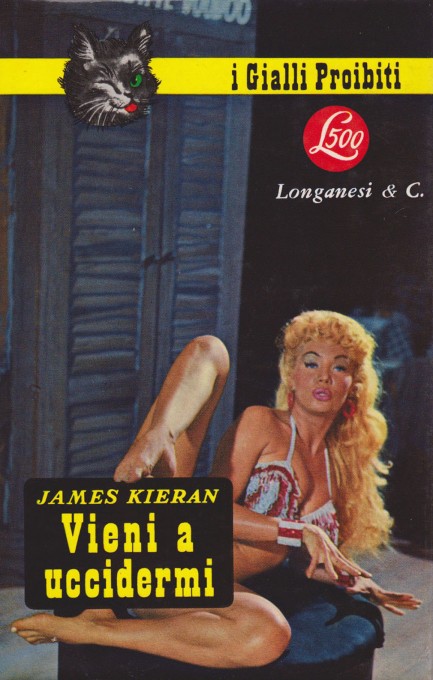 Not long ago we shared some covers from the Milanese publishers Longanesi & Co., and the lure of those for us was the presence of U.S. model Virginia Gordon on two of them. Here's another Longanesi offering—James Kieran's translated novel

Come Murder Me

—with burlesque legend Lilly Christine reclining on an ottoman. Longanesi published this in 1957.


---
Cats always get in the way at the worst moments.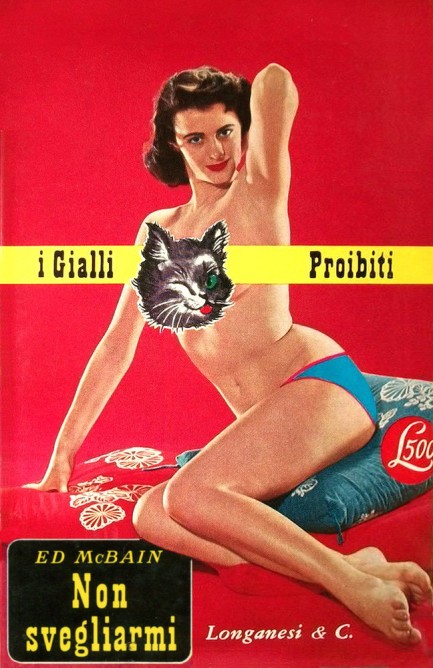 The above cover from the Milan based publishers

Longanesi

& Co. features U.S. glamour model Virginia Gordon fronting a 1959 translation of Ed McBain's The Pusher. McBain is basically a legend, but is it a stretch to call Gordon legendary too? We don't think so. She was Playboy magazine's January 1959 Playmate of the Month, and because of that her photos are highly collectible and expensive. You'd see two important reasons why if not for a mischievous cat, but you can outmaneuver him by clicking here or here.
Below we have a few more fronts from

Longanesi, including

Jonathan Craig's Case of the Village Tramp, which also has Gordon on the cover, and John Jakes' detective novel Johnny Havoc, featuring Carol Baker giving a nice over-the-shoulder glance. Like Australia's Horwitz Publications and several other non-U.S. companies,

Longanesi used (probably) unlicensed images of Hollywood starlets and glamor models as a matter of habit.

We'll show you more examples of those a bit later.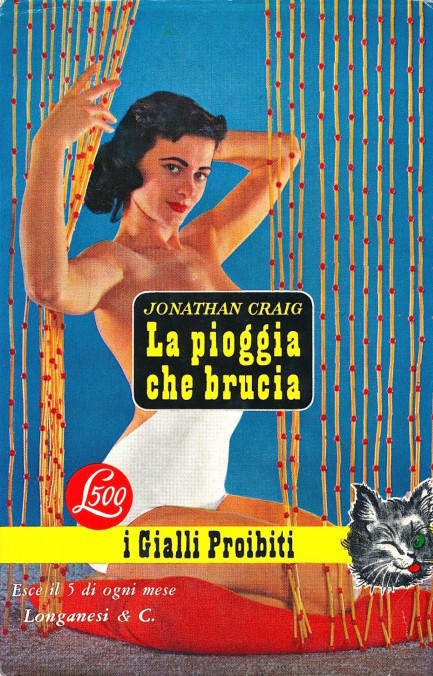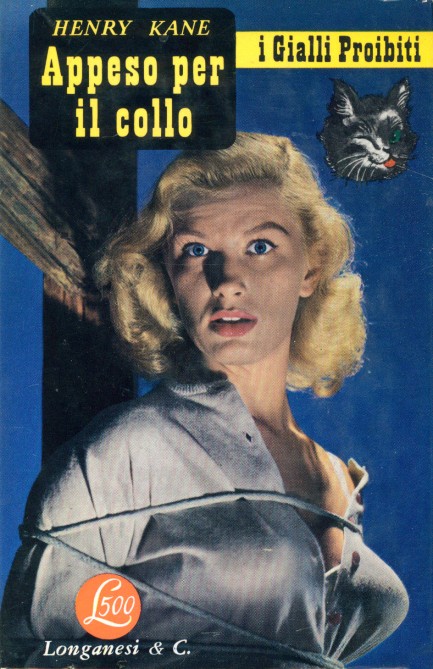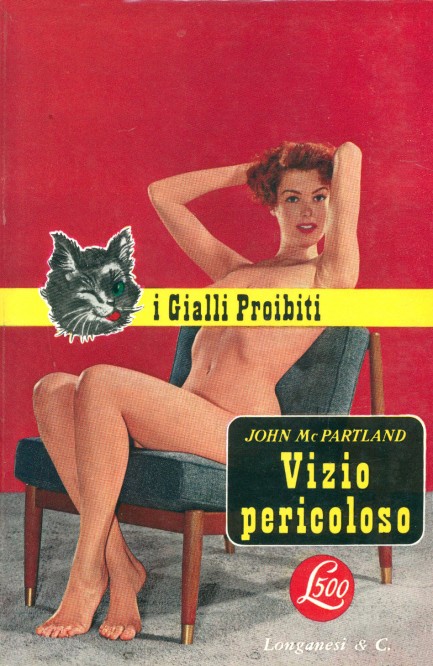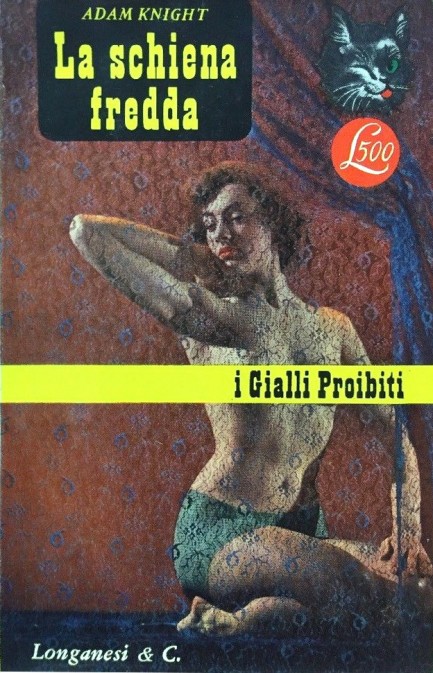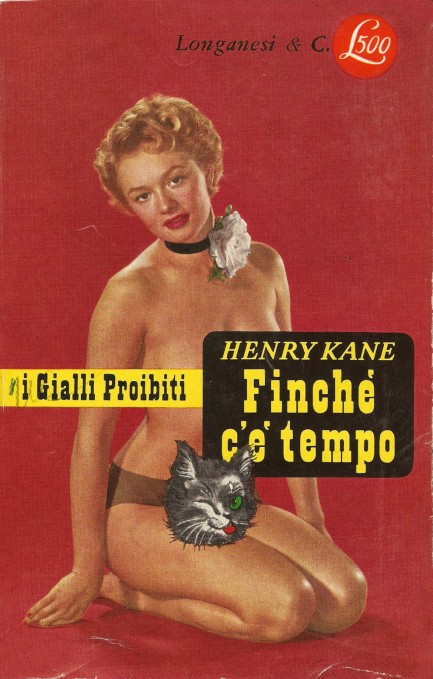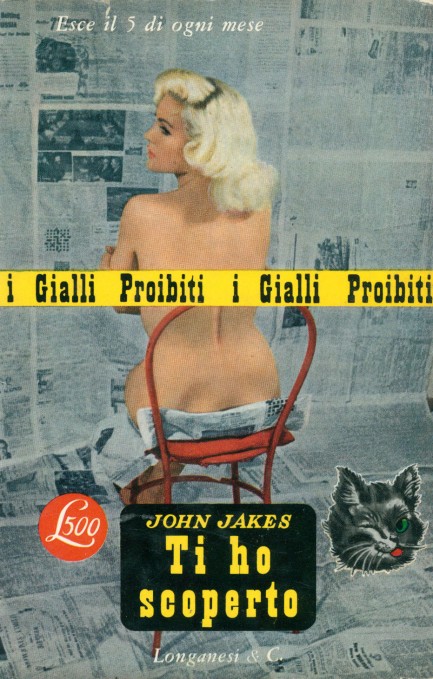 ---