Lindberg is larger than life in three dimensions.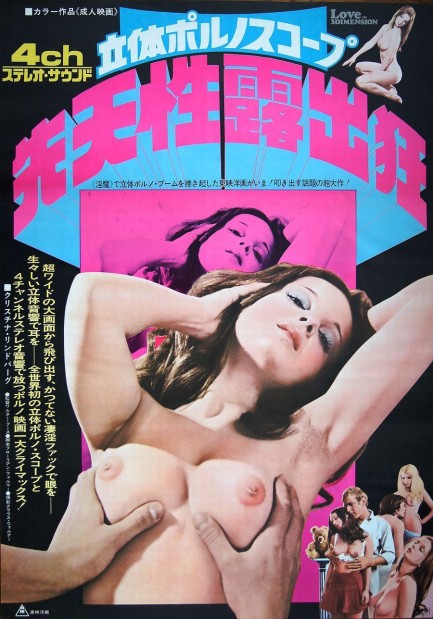 Have you ever seen a 3D sexploitation movie? Rittai Poruno-Sukoppu: Sentensei Roshutsukyou, which was originally released as Liebe in drei Dimensionen and known in English as Love in 3-D, is a typical piece of West German goofball sexploitation—except it comes right at you! Ingrid Steeger is top billed but the film's Japanese distributors—no fools they—put Christina Lindberg on the promo poster.
There isn't much of a plot to this. It's basically just sex vignettes wrapped around Steeger apartment sitting and dealing with her bad boyfriend. 3D movies always overuse their gimmickry and this effort is no exception. Items thrust at the camera include Dorit Henke's panties, Ulrike Butz's bush, several animatronic monsters in a house of horrors, and of course Lindberg's boobs.
Lindberg was globally famous for her breasts (see what we just did there?), which means her nudity was expected and duly delivered, but watching her tour Munich rocking a red mini-skirt and fluffy pink jacket may impress you even more. Lederhosen must have gotten cramped all over Bavaria when she shot those scenes. Liebe in drei Dimensionen premiered in West Germany in January 1973 and reached Japan today in 1974.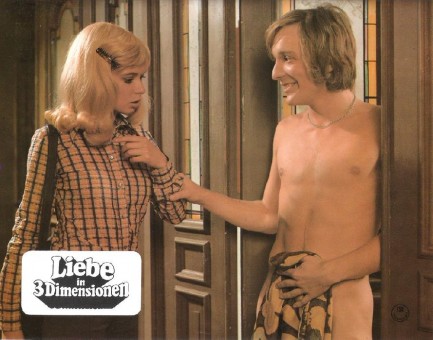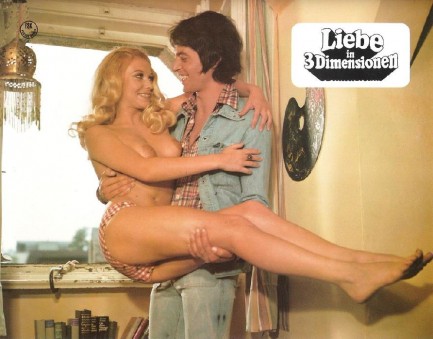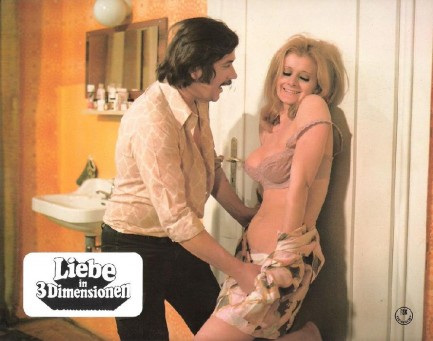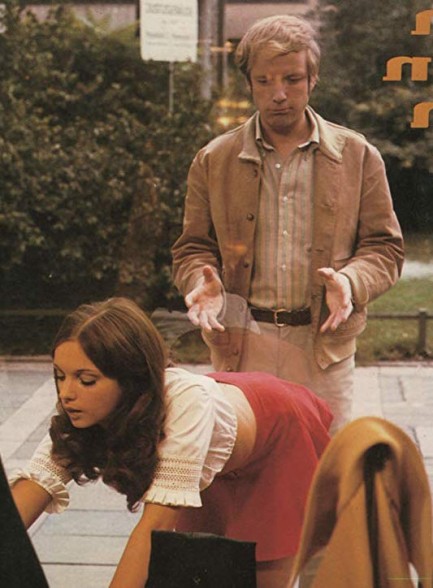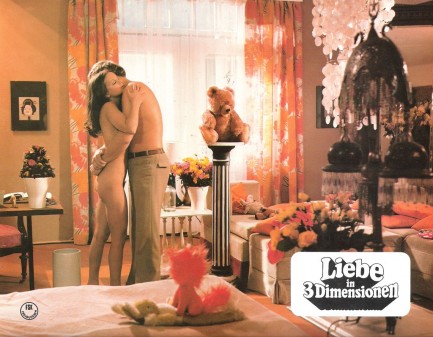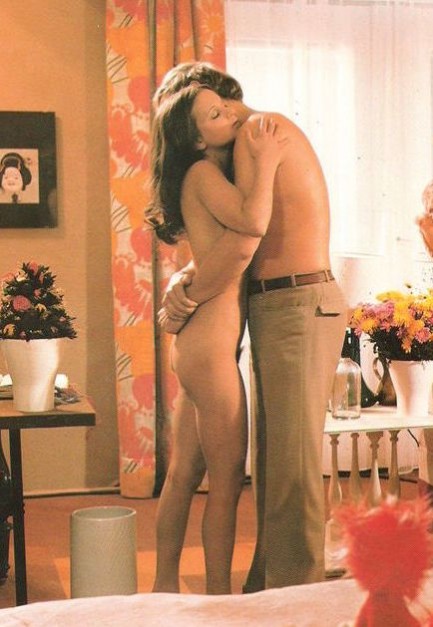 ---