Afro trend makes Watanabe wannabe cooler.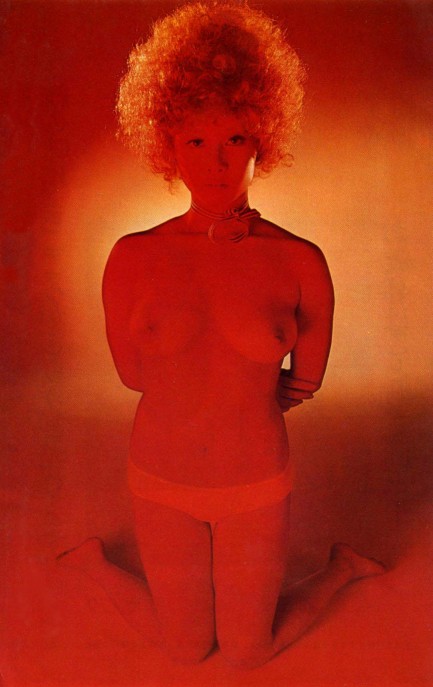 Consider this the flipside of our post on vintage afros a few days ago. While the afro was seen mainly on black actors and actresses, particularly in the blaxploitation movies we're always watching, many non-black actresses also flirted with the style. Celebs from Jane Fonda to Raquel Welch tried out 'fros, and we've even come across the occasional afro/perm on Japanese actresses. For example, here you see Yayoi Watanabe upping her hipness quotient. She appeared in such films as Ero shogun to nijuichi nin no aisho, aka Lustful Shogun and His 21 Mistresses, and was also the star of scores of memorable promo images, such as this one and this one. Probably, a Japanese actress sporting an afro wouldn't go over quite the same way today, but we like the look, and believe that respectfully experimenting with the styles of other cultures in non-costumey ways is fine. But that's just us. This shot is from around 1973.


---
Butt on the other hand...

Above, a poster for Noribumi Suzuki's Ero shogun to nijuichi nin no aisho, aka Lustful Shogun and His 21 Mistresses, aka The Erotic Shogun and His Twenty-One Prostitutes, which starred Tôru Abe, Yasumori Hikita, and also features three of our favorite pinku actresses, Reiko Ike, Yayoi Watanabe, and Miki Sugimoto. We had a bit of a debate here at Pulp HQ as to the actual number of buns 21 women possess. Would it be 21 or 42? The PI girlfriends just rolled their eyes at this question, by the way. But it's worth exploring. In the strictly physical sense, a bun possesses two halves, right? Thus one woman has one bun, comprising two halves, each of which might be useful for an open face sandwich, perhaps, but which cannot by itself constitute a whole. Alternatively, when referring to a person's backside, you might observe that she has nice buns. More to the point, if there were, say, a tattoo there, you might say, "She has a tattoo on her right bun." Actually, first you might say, "Poor girl. That looks really frickin' trashy and she has no idea." But then you'd say she has a tattoo on her right bun. Or left bun, as the case may be. Or saddest of all, across both buns. All of which would seem to imply that 21 women have 42 buns. The PI girlfriends suggested we go with the British term "bum," which is not in any way ambiguous, but also doesn't rhyme with "gun," which was really the whole point. Actually, it technically could rhyme with gun, depending on how loose your interpretation of rhyming is. Certainly, a rapper would agree that bum rhymes with gun, but we don't rap, so in the end, we went with bun. That is, one woman has one bun. All pretty confusing, truthfully. At this point we'd normally do a quick review, maybe show you some still shots of these 21 mistresses that populate Ero shogun to nijuichi nin no aisho, maybe even mention that it premiered in Japan today in 1972, but after dragging you through the cramped, dark spider hole of our editorial process, the least we can do is show you an/some actual bun/buns. So there's Reiko's below. Hooray!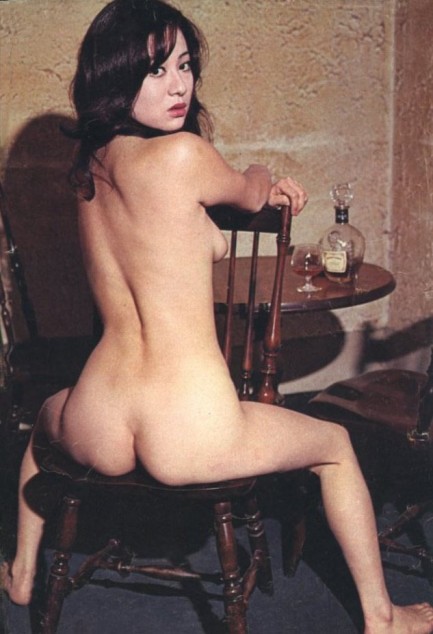 ---