Those guys really know how to live.
We never considered the possibility that there might be an avenue of pimps, but it follows—there's a street of ho's. We discussed that particular Manhattan thoroughfare in detail a while back. You'd think the street of pimps would be just one block over, but it's actually in Mexico. Well, if you've got your ho's properly trained it really doesn't matter where you are—they'll have your money for you. 1965 copyright on this, with an unknown cover artist.
---
What do you mean threesome? There's nobody else around for miles.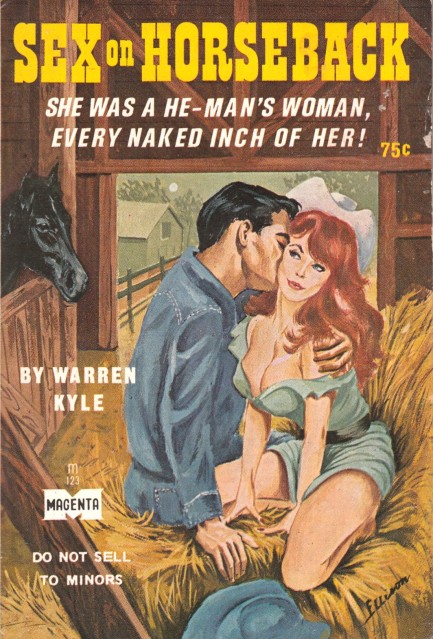 Low rent Magenta Books sleaze from 1966. It isn't about bestiality, but the cover art could certainly be taken that way. We found no trace of author Warren Kyle other than this book, although interestingly, there is a Kyle Warren who's a semi-famous dog trainer. Let's hope it's not the same guy. We saw this on Ebay for $10.00 and Amazon for $85.00, which just shows it's always good to shop around.
---