That stocking she thought she lost? It's been under the bed the whole time.
Above is a nicely terrifying cover for Pierre Souvestre and Marcel Allain's novel Fantômas roi du crime, a police saga starring the recurring character Fantômas, a ruthless master criminal. Souvestre and Allain first dreamt him up in 1911, and saw their creation adapted to television, cinema, and comics. This particular edition, fifteenth in the Fantômas series and published by Chez Arthème Fayard & Cie, is from 1933, but the novel originally appeared way back in 1912 as L'Evadée de Saint-Lazare. We may try this out if we can find a translation somewhere.
---
Oh! Heh heh. You had something on your shirt and I was... er... just going to stab it for you.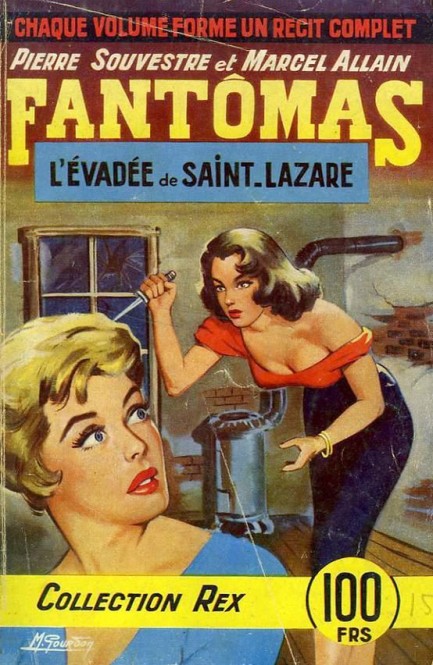 It's been a while since we featured Michel Gourdon's work, so above you see a cover for L'évadée de Saint-Lazare by Pierre Souvestre and Marcel Allain, for Paris based publishers Éditions Robert Laffont, number 29 in its series Collection Rex. The book is about a ruthless criminal named Fantômas, who wears a blue mask and black gloves. He was one of the most popular creations in the history of French literature. Souvestre and Allain wrote thirty-two books about him between 1911 and 1913. That's not a typo. They wrote fast, about a book a month, and were greatly helped by the money earned by selling him to the movies, where he became a stalwart of France's early silent cinema. Éditions Robert Laffont republished the books during the 1960s, with Michel Gourdon illustrating all of them, and the above edition coming in 1963. Rear cover below. We'll probably get back to Fantômas later.

---
Thirty feet in the air.

Below you see covers featuring characters who came to bad ends—of ropes. Were they suicides? Murder victims? Hint: the books wouldn't be very interesting if they were suicides. There are others we could share, but thirty feet sounded nicer than thirty six or thirty eight. Maybe we'll add more later. For now see two in the same style here and here.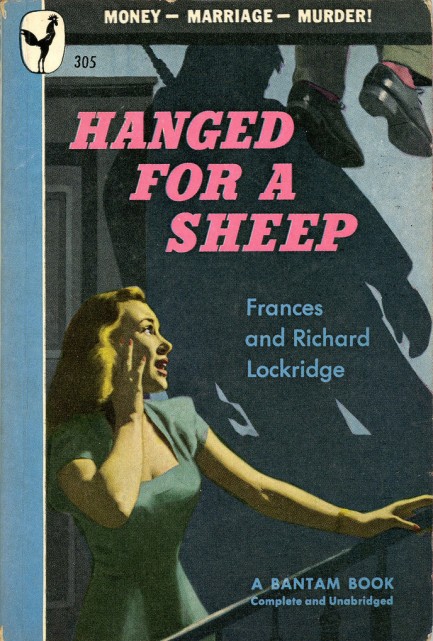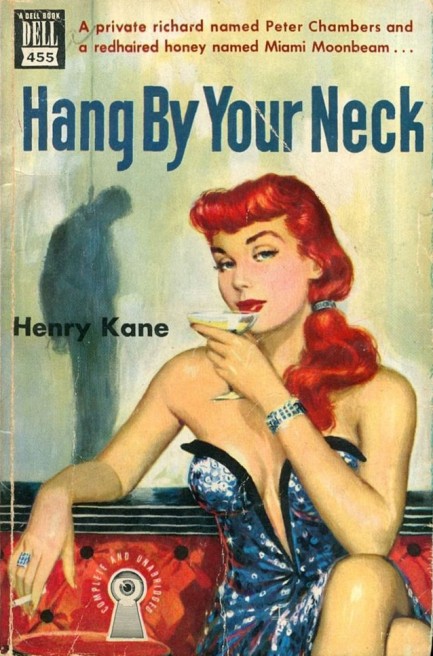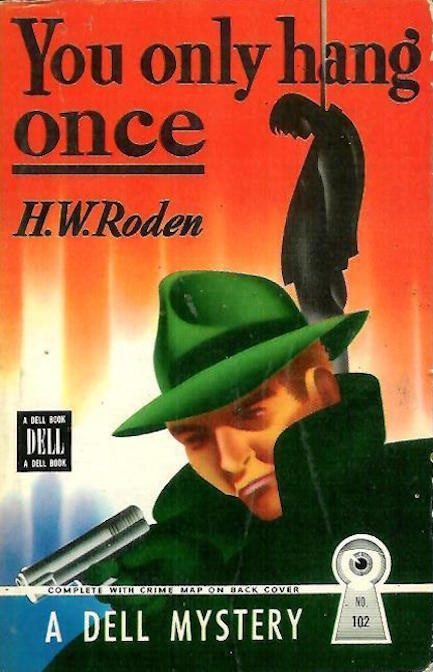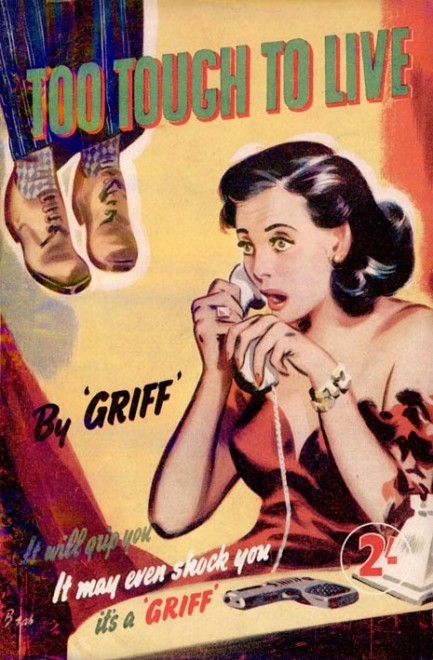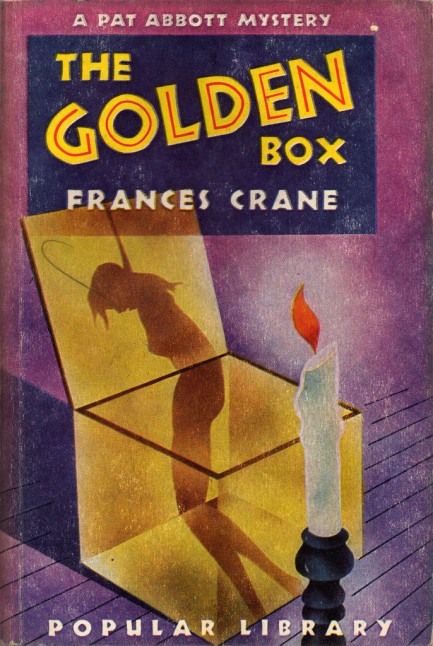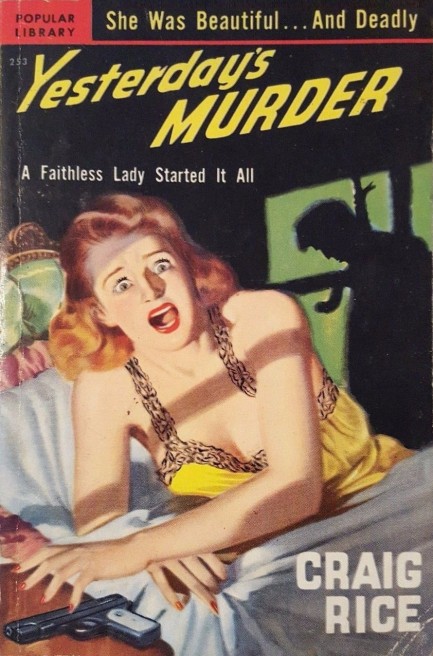 ---