The sights are incredible there.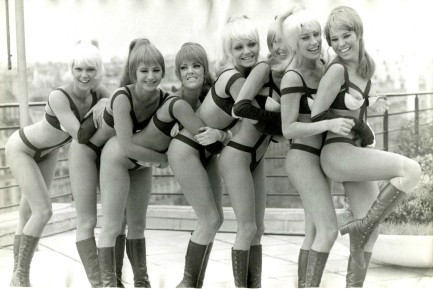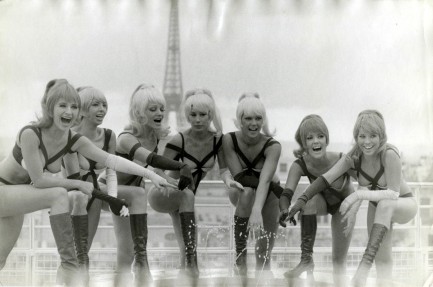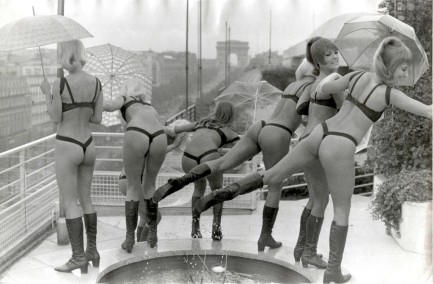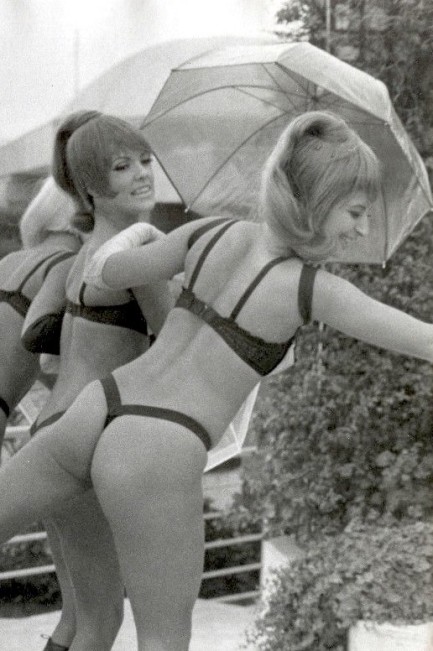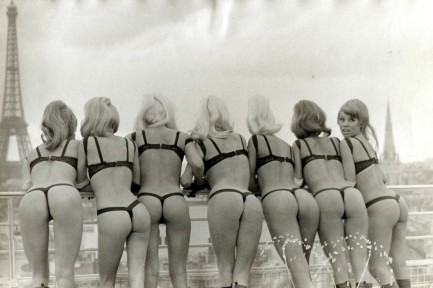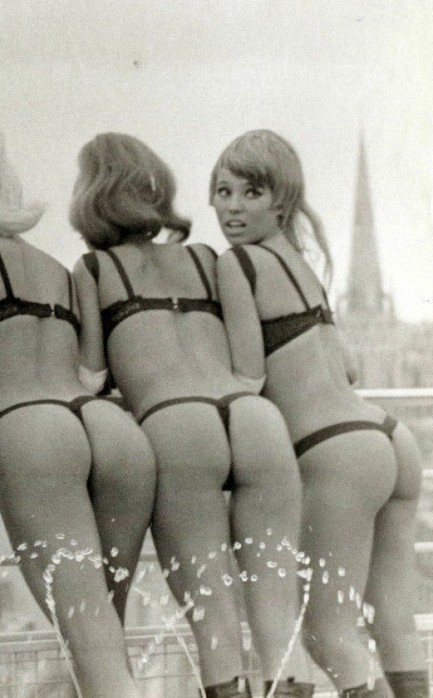 The photo series above was made to promote the famed Parisian nightclub Le Crazy Horse and its featured dancers. Posing on a terrace with a line of sight to the Eiffel Tower, Champs-Elysées, and Arc de Triomphe are Anna Portobello, Rosa Fumetto, Bonita Super, Maria Tuxedo (who we've featured before), Eva Wowor, Sophia Palladium, and Prima Symphony. That was today in 1968.


---
It's a yellow banana occasion—no exceptions, no excuses.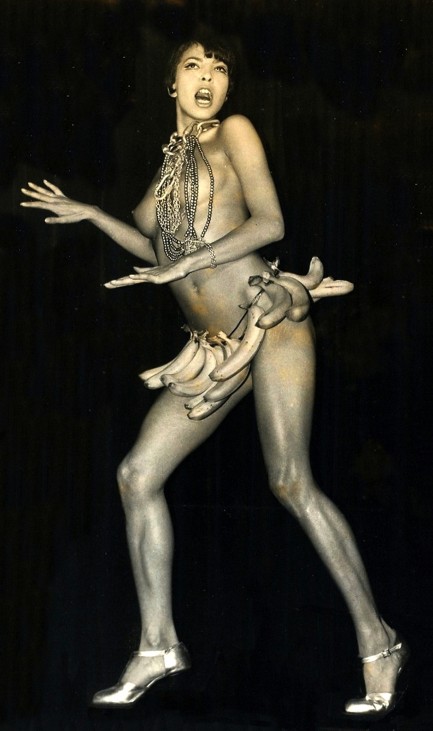 This brilliant photo features the famed French burlesque dancer who billed herself as Maria Tuxedo. She appeared onstage at Le Crazy Horse cabaret, and this image was made there probably around 1968. We think it's amazing. There are other frames from this session, which was shot by Giancarlo Botti, and some of those are even in realistic color, but we like this desaturated look best.
Those of you in the know concerning burlesque have noticed that Tuxedo is channeling Josephine Baker. Baker may or may not have been the first to wear a skirt of bananas, but she undoubtedly was the one who made the look
iconic. Ironically, the most famous photos of Baker in this mode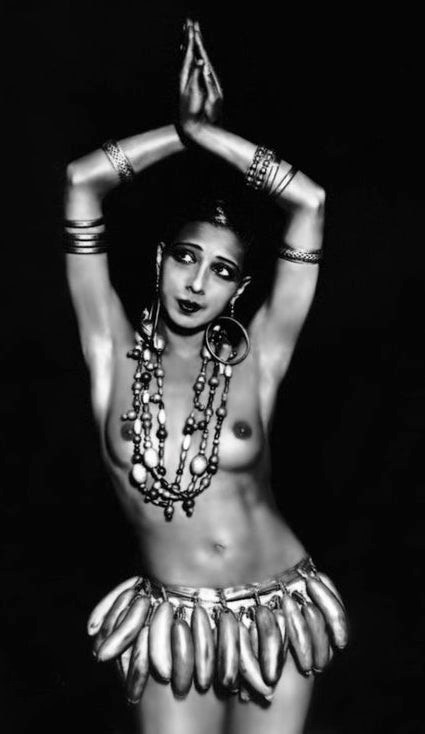 don't feature her with real bananas, but rather costuming constructed to resemble them. The shots of her with actual bananas—such as the one you see here—are less famous.
But the gimmick was indeed made into something lasting by Baker, and Tuxedo was definitely paying tribute when she wore her ungainly accoutrement. Yet she managed to make it look effortless, which shows yet again that, while beautiful women graced all niches of show business, burlesque dancers were special, aesthetically and athletically. We don't think they get enough credit for being some of the most inspiring figures of the mid-century era. But we always do our best to promote them, particularly in the jawdropping examples we've shared here, here, here, and here.


---