Finally a constellation you don't have to use your imagination to see.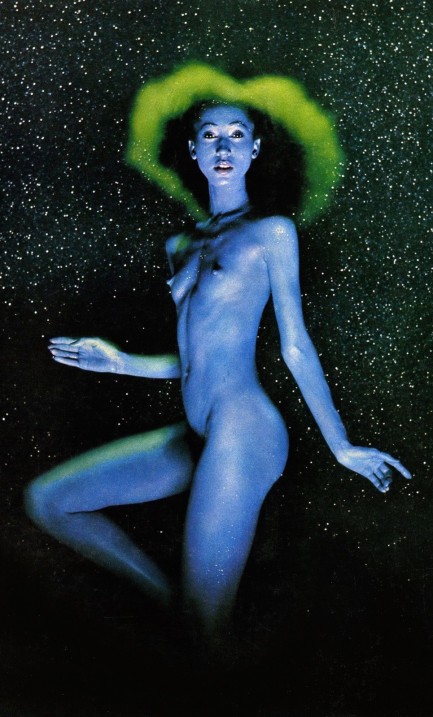 We'll never look at the night sky quite the same way again, thanks to this otherworldy photo of U.S. actress and model Marisa Berenson. This is the second time we've featured her. The first time was equally striking. See here. This shot appeared in the French magazine Photo-Revue in 1977.


---
Actually, striking is just the word for it.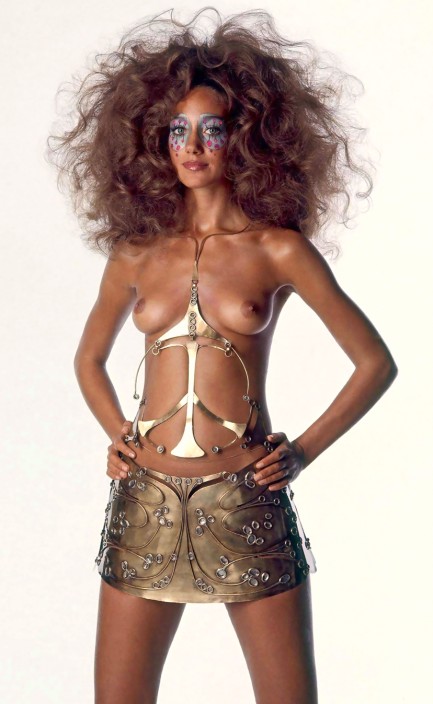 Above, a striking shot of American actress and model Marisa Berenson wearing impractical and potentially lightning attracting metal clothing by Oscar Gustin. The photo was originally published in Vogue in December 1969.
---