Diabolik loves money like an investment banker but is a million times cooler.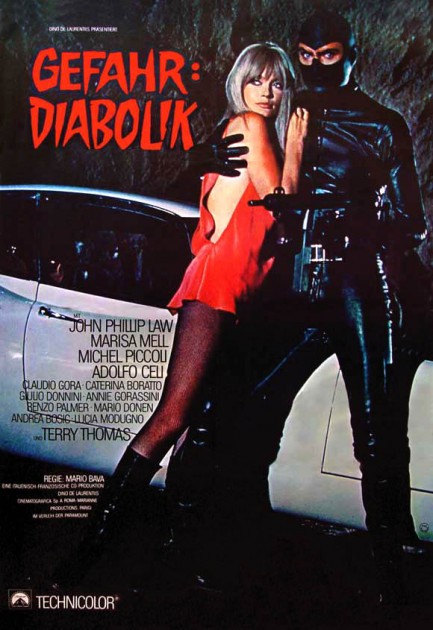 German poster for Mario Bava's 1968 camp masterpiece Diabolik. We're a little surprised how few people actually get this film, which pushed the swinging sixties thriller to its illogical extreme. The lead character—played by John Phillip Law—was a thief, and a rather Machiavellian one at that, who didn't mind innocent people getting hurt if it meant more profit. Sounds a bit like a Goldman Sachs executive, right? But where investment bankers are typically balding math majors pretending to be swashbucklers of high finance, Diabolik was 100% stud, complete with a secret identity, a high tech underground lair, and a female sidekick always ready for some down and dirty. We recommend you check this one out next time you're in the mood for a laugh. Diabolik premiered in West Germany today in 1968.
---
Working on a groovy thing.
This poster for Una sull'altra, aka Perversion Story, was painted by Angelo Cesselon, and the film was directed by Lucio Fulci, who would later become one of Italy's grandmasters of cinematic gore. This flick is eerily similar in plot to Vertigo, complete with the death of the love interest and subsequent reappearance of her double. It's even set in San Francisco like Vertigo, but the difference is Fulci notches the '60s psychedelia up to the max, and offers up lots of Marisa Mell's naked flesh. Mell had starred in the camp classic Diabolik the previous year, and here she is getting groovy again, particularly in one motorcycle striptease that's probably worth the time spent watching the rest of the film. As a side note, you'll see Jean Sobieski here, who happens to be Leelee Sobieski's dad. Una sull'altra opened in Italy this week, and France today in 1969.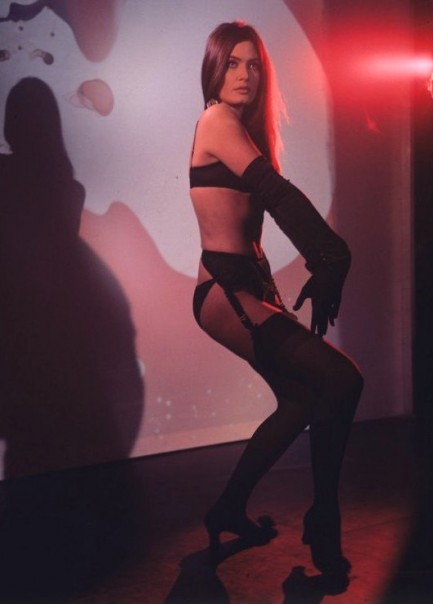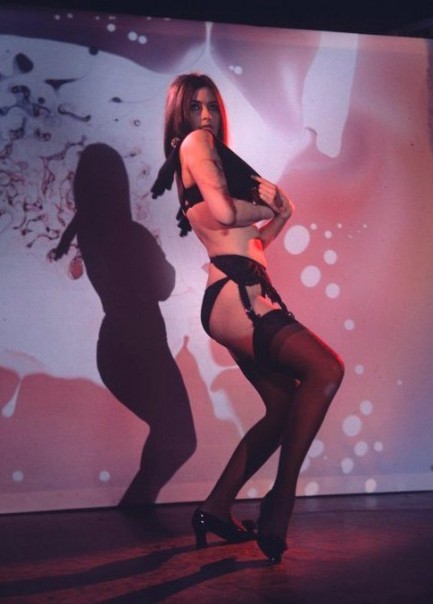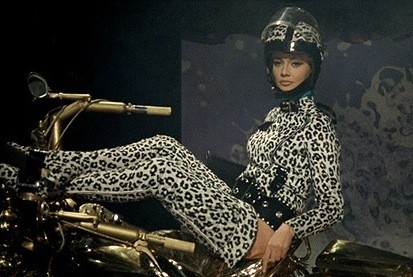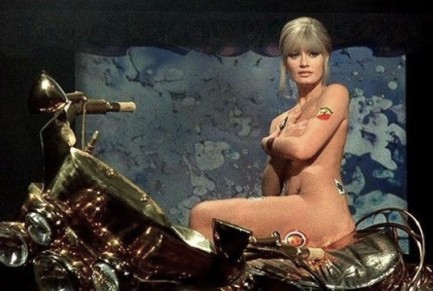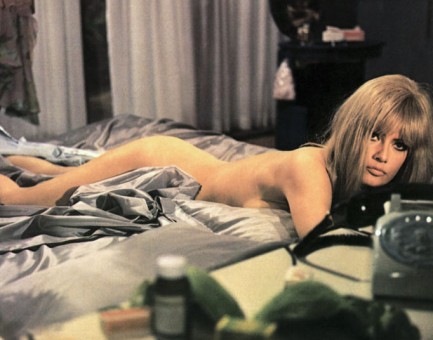 ---
Austrian sex symbol proves difficult to date.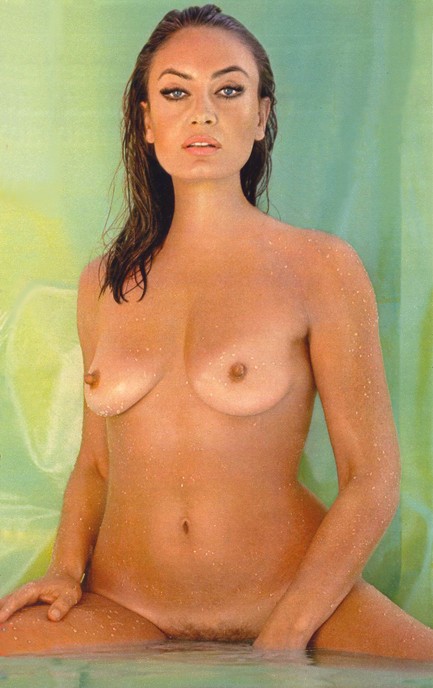 Above, a rare promo photo of Austrian actress and sex symbol Marisa Mell, who starred in the all-time camp classic Diabolik. We don't know the year on this image, but we think it was around 1970.
Update: Right, well, we weren't close on the date. Below is a cover for the German magazine Neue Illustrierte Revue featuring the same shot dated December 1976, and we saw another frame from the session that was used in a November 1976 Playboy. So 1976 it is. Nice cover too.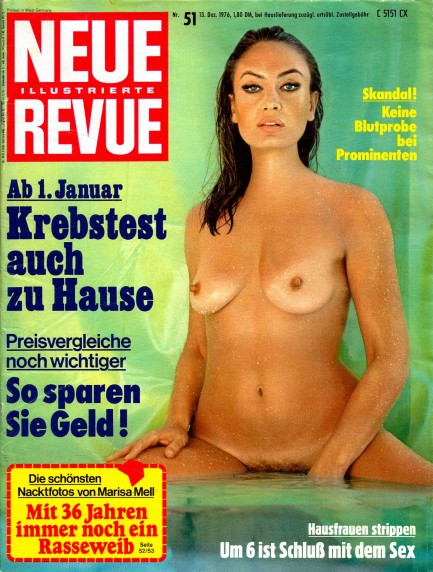 ---