Ciné-Revue's clever mix made it one of Europe's longest running celeb magazines.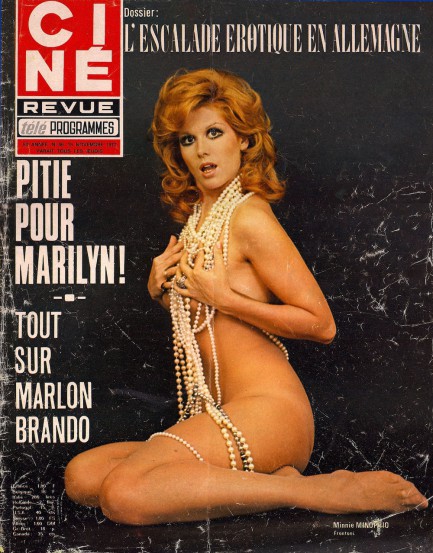 This issue of the Belgian magazine Ciné-Revue was one of our treasures from last year's trip to the Saint-Ouen flea market in Paris. Inside you get too many stars to name (and too many pages to scan), but the highlights are Marlon Brando, Susan Denberg, Marilyn Monroe, and Nadja Tiller. On the cover is British actress and pop singer Minnie Minoprio, who during the early 1970s starred in several films, all considered obscure today. But that was Ciné-Revue's m.o.—giving equal exposure to both lesser lights and the biggest stars. And of course the obscurities were usually required to get naked, justifying their positioning on the covers and in the centerfolds. Monika Käser, who you see below, is a perfect example. We can find nothing about her. Her only moment in the spotlight—insofar as we can determine using the internet to research her—seems to have been the photo below. But Ciné-Revue's formula worked—it began publishing in 1944 and is still around today (though the days of centerfolds are gone). This issue hit newsstands today in 1973.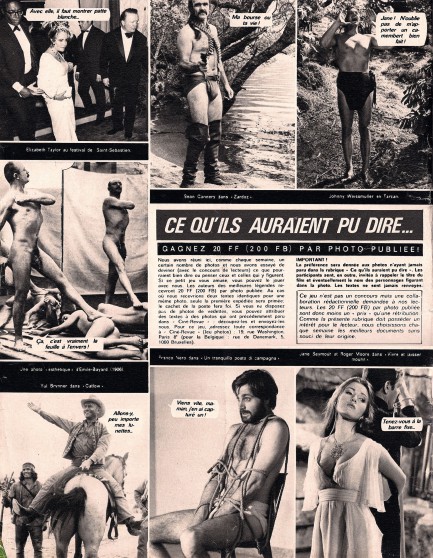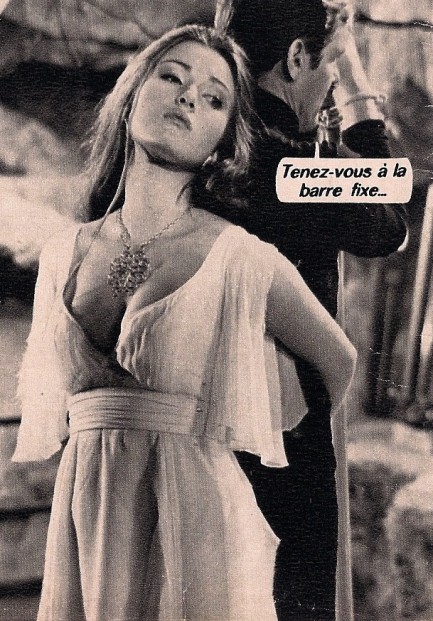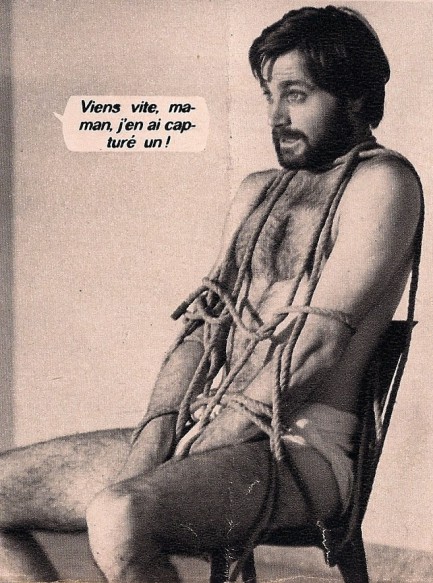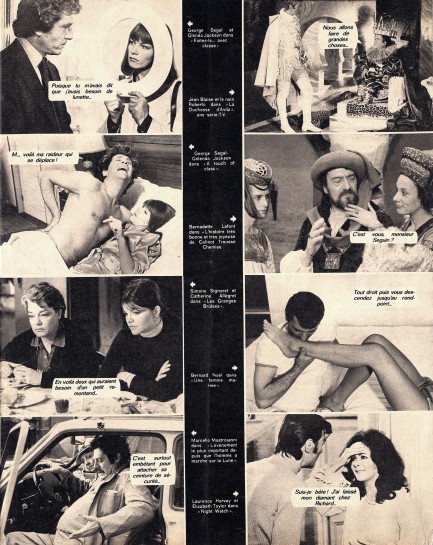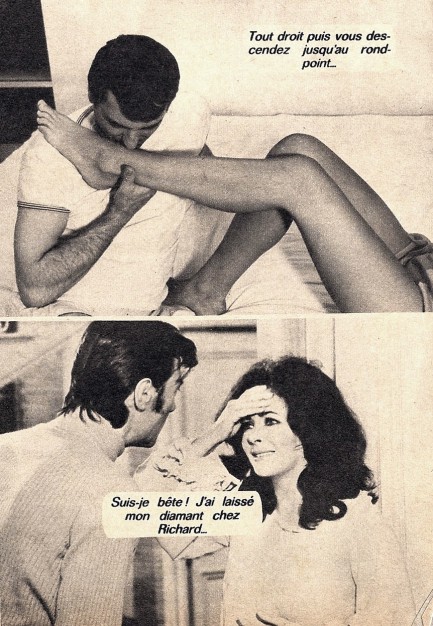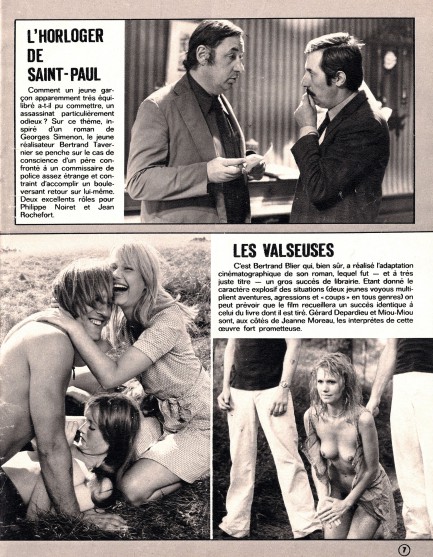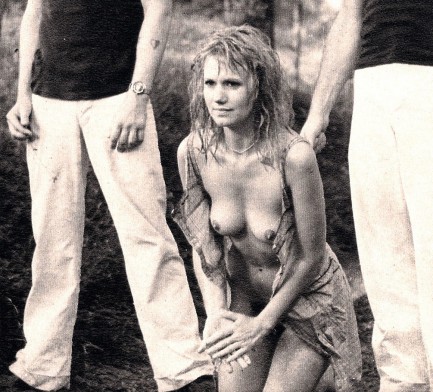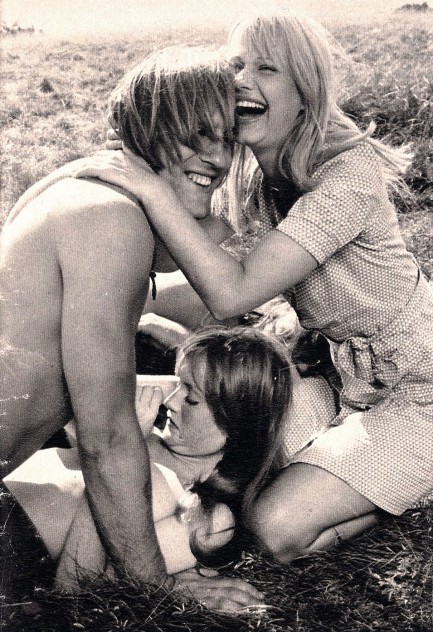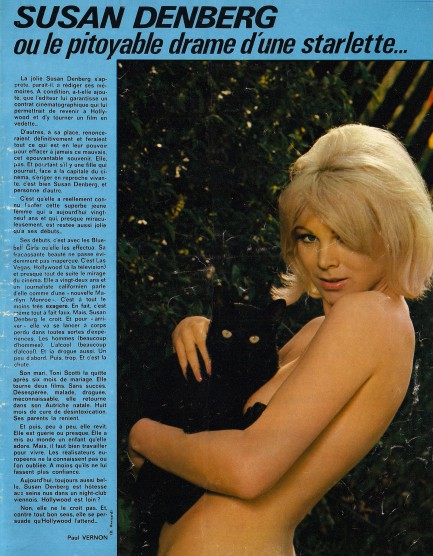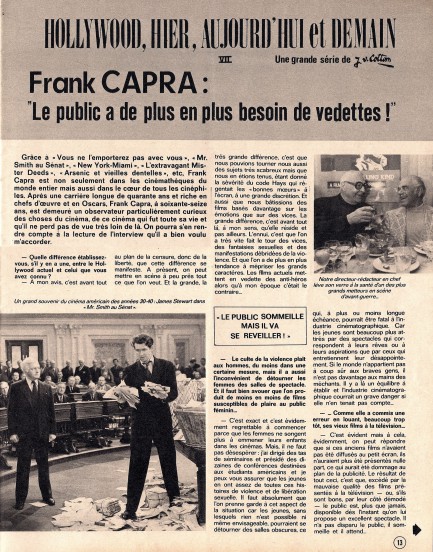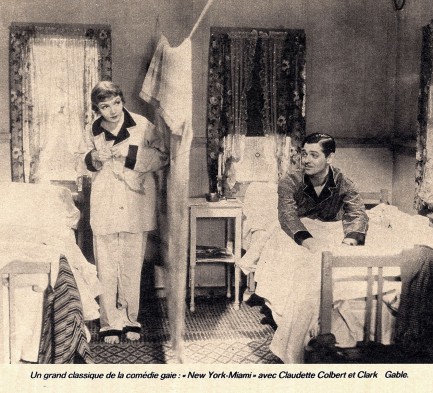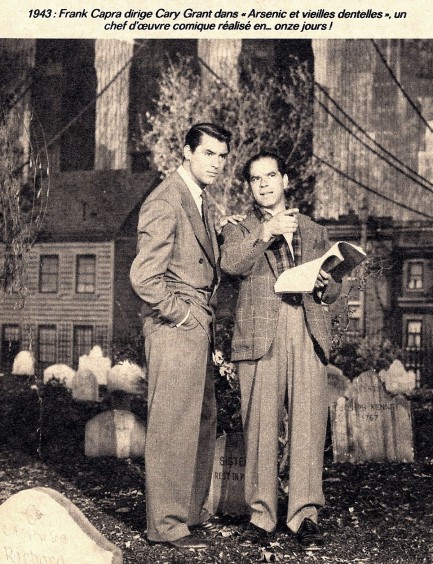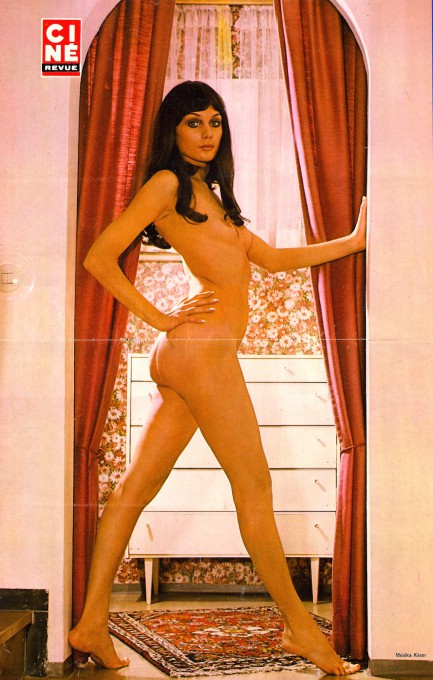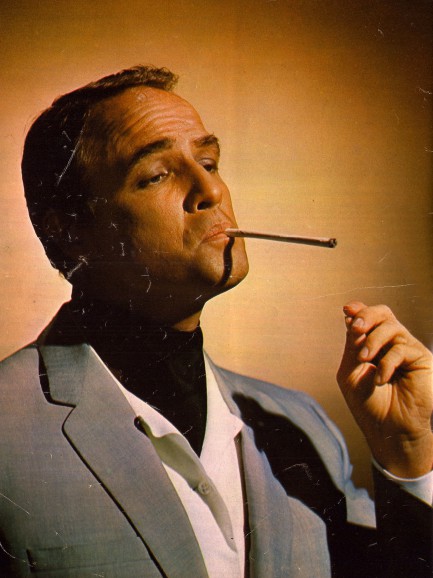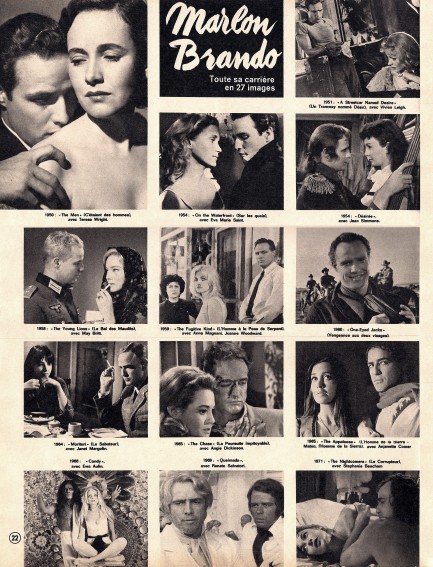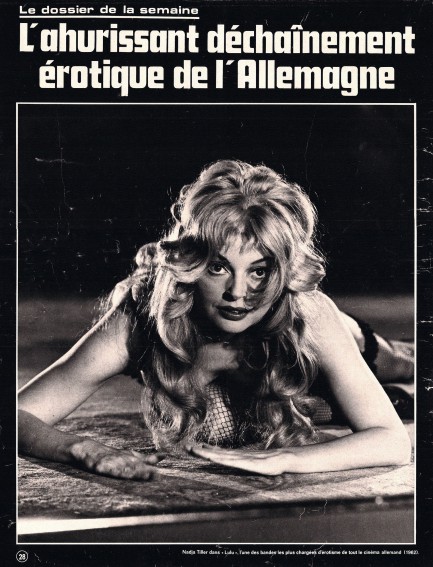 ---
She debuted in a film about sailing but her career never got out of the harbor.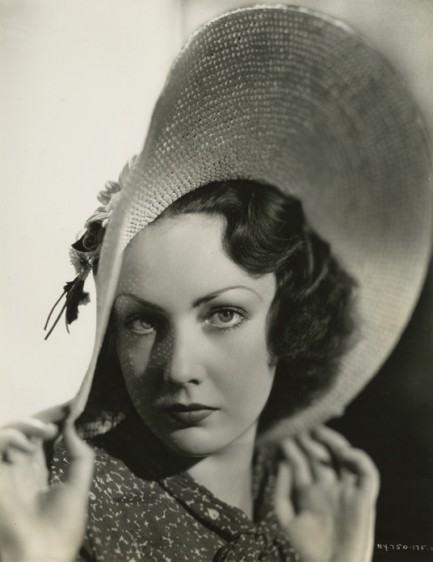 Alice Moore was the niece of Mary Pickford, and in this lovely image she's (we're informed by the labeling on the back of the photo) wearing a trendy paper hat in French blue with a wildflower wreath. She was appearing in a bit role in the 1934 RKO Radio Pictures musical comedy Down to Their Last Yacht, which was her first movie role. We'd never heard of this hilariously titled film but we would love to see it. Apparently, it's about a rich family driven by financial misfortune to living on their yacht, and then—poor babies—renting it out to nouveaux riches for excursions. During one of these jaunts they're marooned on a tropical island and all sorts of craziness and native dance numbers ensue. Anyway, despite Moore's famous pedigree, she appeared in only a handful of films, and received credit in only two. Which goes to show that even connections and beauty aren't guarantees of success in Hollywood. Moore died in 1960 at the age of forty-four.
---