Mick doesn't quite get it done as real life Aussie outlaw Ned Kelly.
This poster was made to promote the western adventure Ned Kelly, a movie mainly remembered for having starred Rolling Stones frontman Mick Jagger as a real-life Aussie outlaw. Jagger hasn't done much cinematic acting and there's a reason why—he just doesn't have the knack. He seems to read his lines more than perform them, and director Terry Richardson did so much better with films like Tom Jones and The Loneliness of the Long Distance Runner. But the poster is unique, which made it worth a share. The movie premiered in Japan today in 1971.


---
Do that voodoo that you do so well.
Published today in 1974, Weekender was a low rent, digest-sized tabloid from Australia. This is not an especially wonderful pulp find—we bought three of them for an Aussie dollar apiece and the price pretty much tells the tale. However, it does have a nice photo of Pulp Intl. favorite Edy Williams in panel eight. And you also get Frank Sinatra and Mick Jagger, which seems like a passing of the torch of sorts. Probably the highlight of the issue is a New Zealand girl's tale of Haitian voodoo possession, in which she includes as many times as possible the phrases "my white flesh" and "their black bodies." We could spend hours discussing the use of racial stereotypes in the exploration of repressed interracial desire, but since voodoo articles abound in seventies tabloids, we'll leave it for another occasion. Lastly, in panel fourteen we have a bit of eye candy for our female readers—to wit, some beefcake featuring a model whose ass is so taut it looks like he's trying to turn a lump of coal into a 100-carat diamond. We're not jealous, though. Our asses produce diamonds set in platinum bands with engravings inside that read: We are the shit. We'll get to our other issues of Weekender a little later.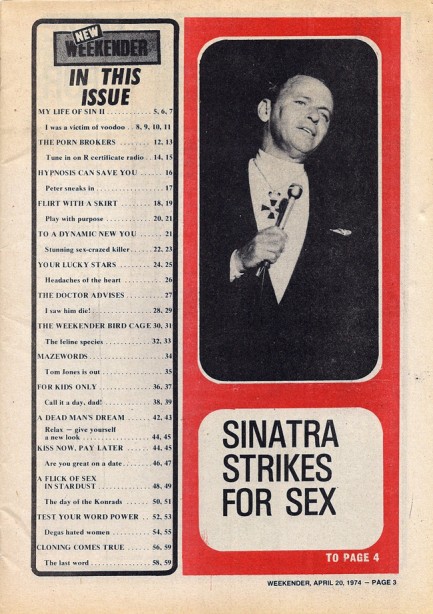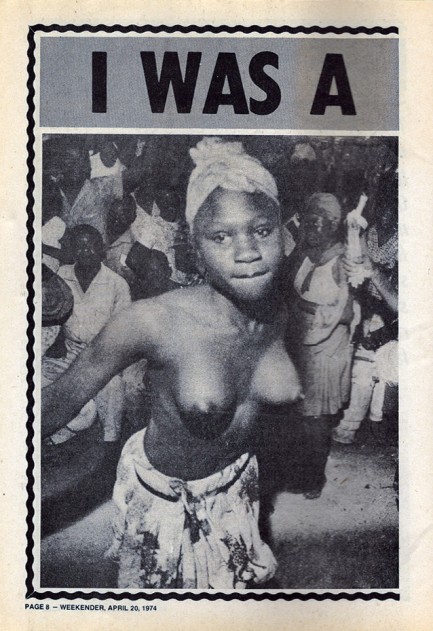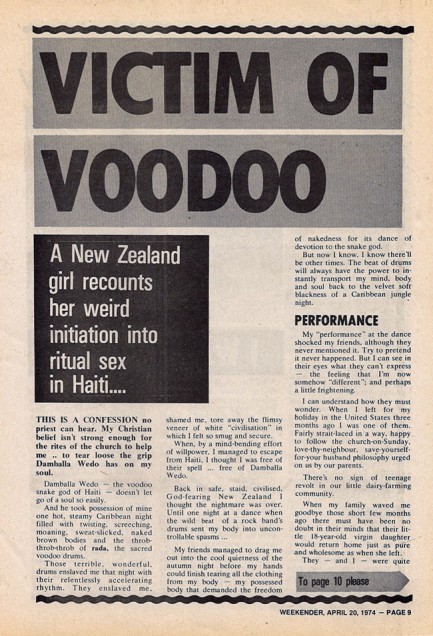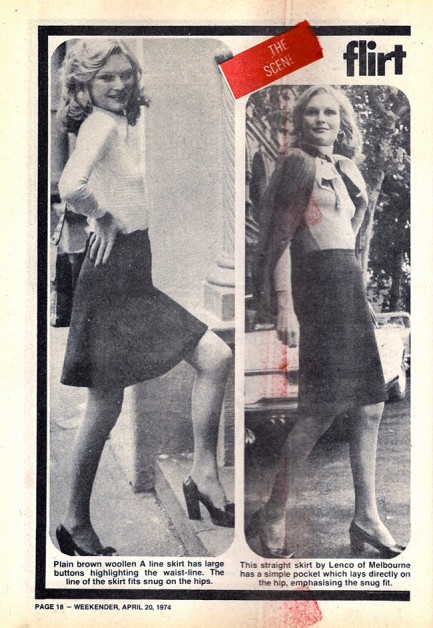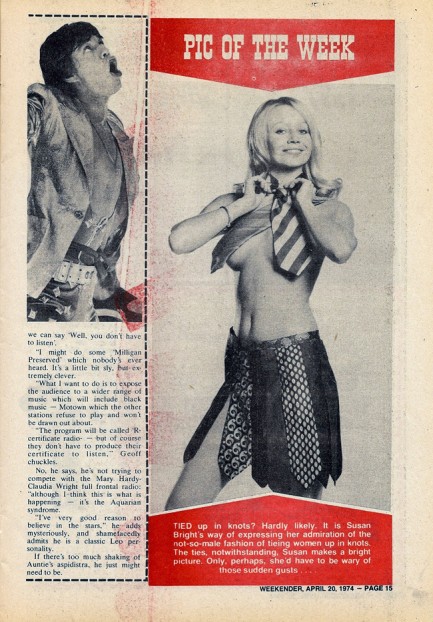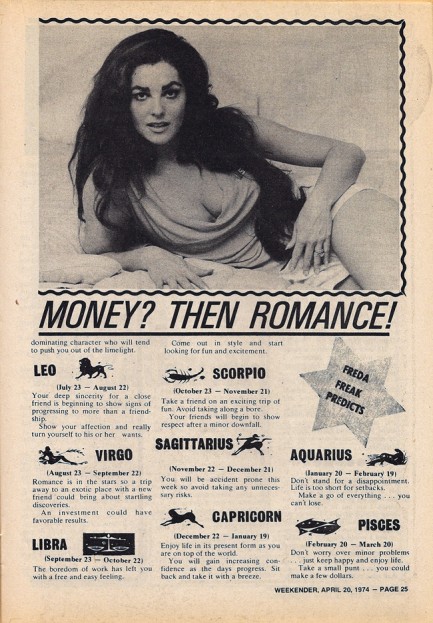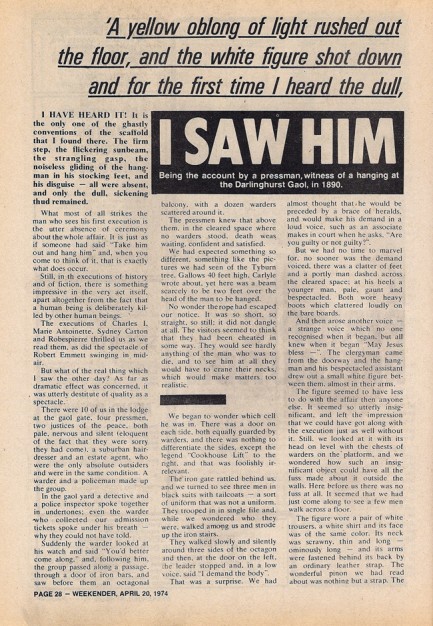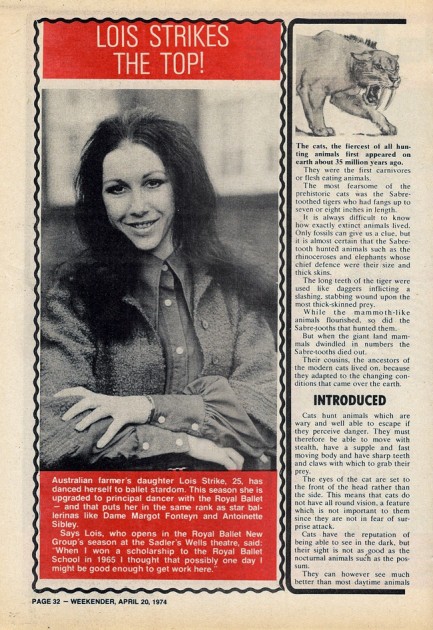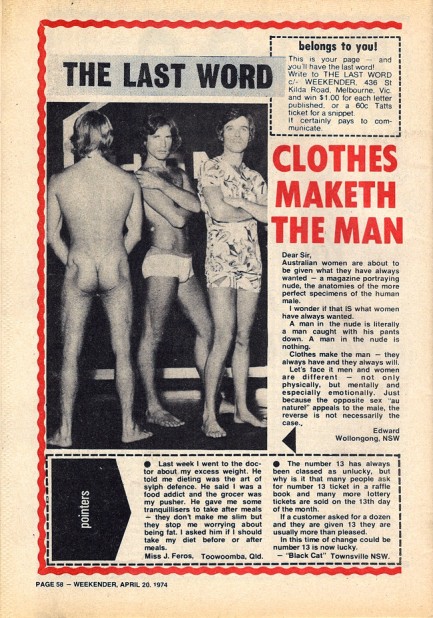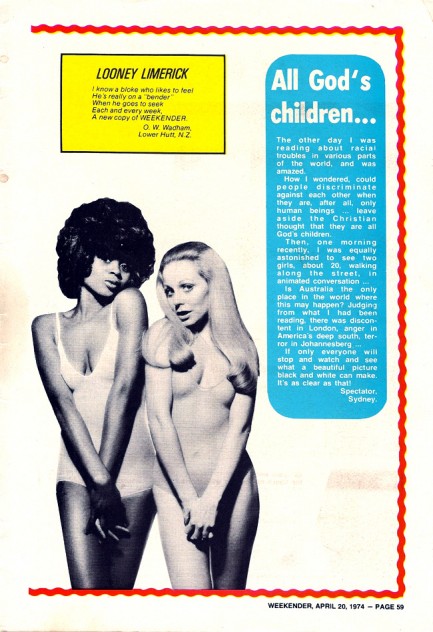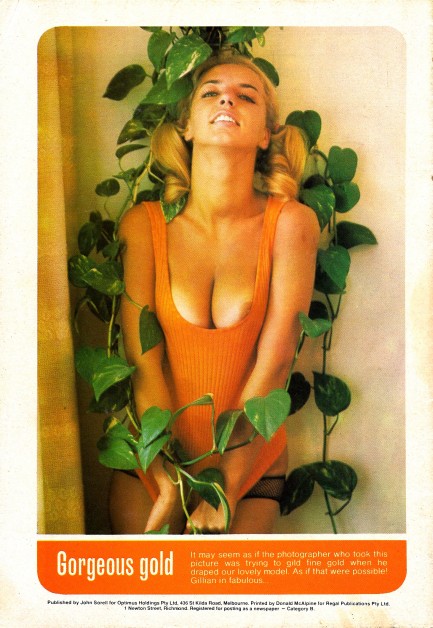 ---
Waiting for the Snowdon to fall.
You'd never put blue, orange and yellow together in an outfit, but those colors coordinate nicely on this Uncensored from August 1971. The magazine had launched in 1953 and become a heavy hitter in the tabloid market by the end of the decade, but by now was running on fumes. However, that didn't stop it from taking swipes at big targets—in this case England's royal family in the person of Princess Margaret, Countess of Snowdon.
Born Margaret Rose, the princess had a rebellious spirit and had married late—at age twenty-nine—to a commoner named Anthony Armstrong-Jones. Jones was a photographer, and if you're going to slander a photographer, of course you call him a pornographer. There's no evidence Jones—who became Lord Snowdon—was head of a smut ring, as Uncensored claims, but he did shoot his share of nudes, like the image of Gloria Higdon below, dating from 1959.
His marriage to Princess Margaret was known to be on shaky ground, and by the time the above cover appeared, the couple were leading separate lives. Margaret indulged in a series of indiscreet affairs, and had unconfirmed liaisons with the likes of Mick Jagger, David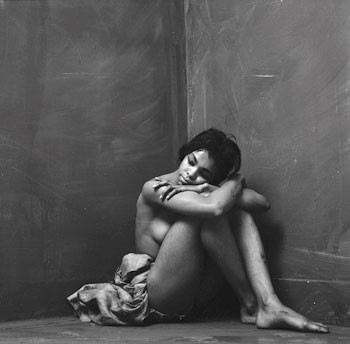 Niven, and Peter Sellers. Snowdon, on the other hand, became a royal favorite, shooting official portraits for the Queen and other family members.
Lord Snowdon and his wife finally divorced in 1978, and Princess Margaret died at the relatively early age of seventy-two after many years of drinking and consuming prescription drugs. We may actually revisit her at some point—her life reads like just the sort of melodrama we're interested in here.
---