From Hollywood brawls to wet celebs Lowdown gives readers their money's worth.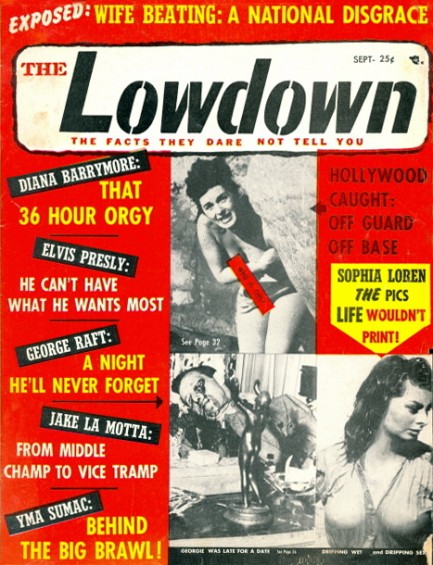 This issue of The Lowdown from September 1957 has three stories of particular note, we think. First, readers learn about Diana Barrymore's fast, out-of-control life, which she had shared with the world earlier that year in an autobiography entitled Too Much, Too Soon. She had just gotten out of a long stint in rehab, and the book was a sort of catharsis, as well as an attempt to let the show business world know that she was cleaned up and ready to work again. But the revelations in the book were of a sort that had never before been encountered by the American public in an autobiography, and the controversy never really faded. Even Mike Wallace asked Barrymore in a televised interview if, like the title of her book, it all wasn't a bit much. Three years later, at age 38, Barrymore died from an oh-so-familiar lethal Hollywood combo of booze and sleeping pills.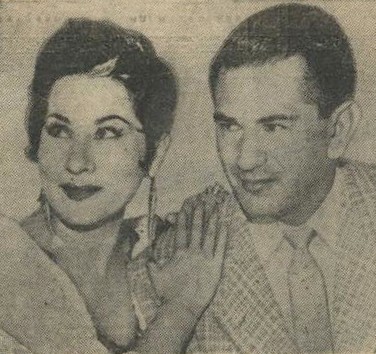 Readers
are also told about a brawl at the house of Peruvian singer Yma Sumac. She had just filed from divorce from her husband Moisés Vivanco and had gone by to pick up a few items. In no time at all, she, singers Esmila Zevallos and Benigno Farfan, and private detective Fred Otash got into a hair-pulling scuffle, with the family dog at the center, to boot. Even the
L.A. Times
covered the fight. It seemed no couple could be more in need of a permanent split than Vivanco and Sumac, but the divorce didn't take—they remarried later the same year.


And finally Lowdown takes Life magazine to task for not having the guts to publish racy photos of Sophia Loren from her 1957 romance Boy on a Dolphin, about a woman in the Greek Isles who while diving for sponges discovers a potentially valuable, ancient gold statue of a boy on a dolphin. We're talking Sophia Loren in wet clothes. And really, that brings us to the entire reason we're featuring Lowdown today—so we have an excuse to publish one of the photos in question. There it is below, and now your Friday has gotten that much brighter, right? More from Lowdown soon.


Update: a great color photo from the film just showed up online. We've added that at bottom.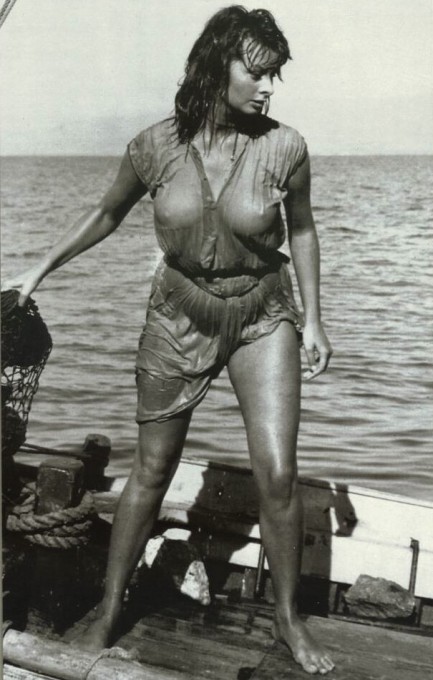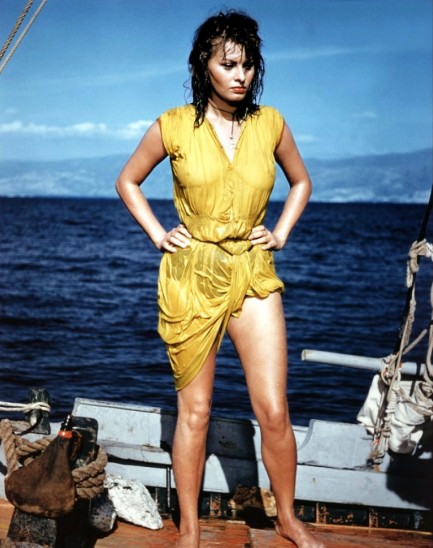 ---