Dark on the outside, darker on the inside.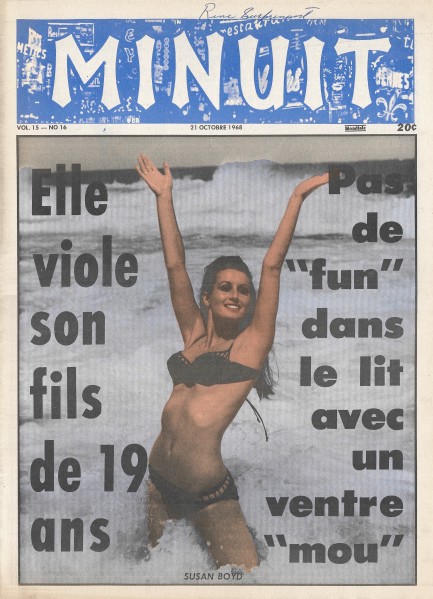 This is the second Canadian tabloid we've shared in October, and we have several others upcoming in the next few months. This time we're back to Minuit, the sister publication of Midnight, published today in 1968 with a cover featuring Susan Boyd. She's looking a little radioactive, and in unusually dark waters. This could everyone's fate the way things are going in 2022. We don't know what Minuit editors were shooting for here. Maybe they had a problem during the printing phase. But in it an odd way it's actually a nice cover, and Boyd pops up again in the centerfold, looking much healthier
.
Elswewhere inside the issue Minuit wastes no time with its efforts to shock. We learn about Vietmanese youngster Bon Ngoc Tho, who editors claim is a demi-homme born with many characteristics of his father—a monkey. We can say a lot about this, but let's skip most of it and simply note that the 1960s were the tail end, so to speak, of a long-running fascination with supposed human freaks.
Moving on, editors have a curious photo of a model with something unidentifiable in her mouth. We took several guesses what the thing was, and they were all wrong. Turns out it's a pea shooter—a tire-pois. No, we'd never seen one, but a few of you probably recognized it. Minuit editors claim it can kill a kid, and that hospitals around the U.S. have been treating serious pea shooter injuries, along with wounds inflicted by "blow zappers and Zulu-guns."
The article explains that the injuries come not from shooting the projectiles, but from swallowing them while inhaling to fire the weapon, occasionally piercing arteries in the neck.
There are more stories along those lines, but it isn't all dark at midnight. Elsewhere in the issue you get men's fitness, nymphomania, and plenty of celebs, such as Claudia Cardinale, Nai Bonet, and Maureen Arthur, plus Robert Vaughn hawking a 100% legitimate Man from U.N.C.L.E. "plume espion." That means "spy feather," which doesn't help at all in determining exactly what it is. But a careful scan of the text suggests that it's an x-ray vision device that works on everything from walls to clothes. Right. We'll take two, and see you at the beach. Twenty-one scans below.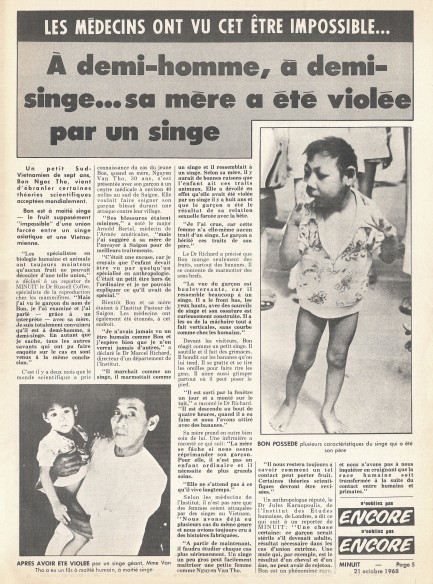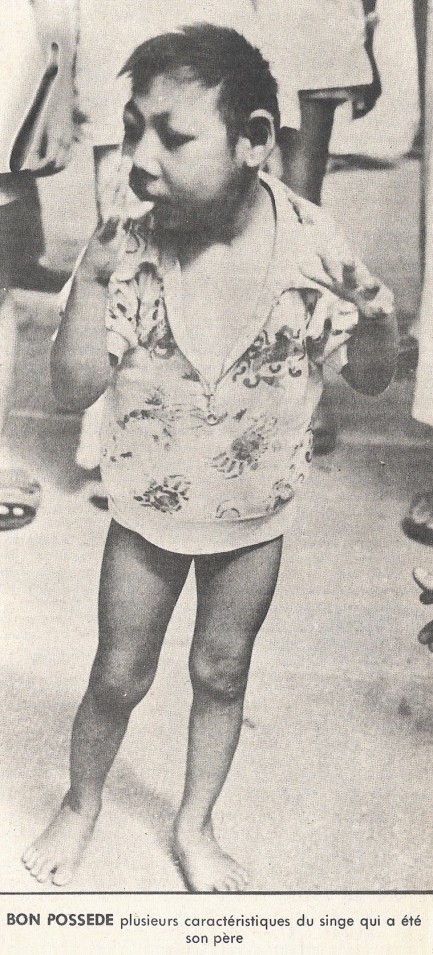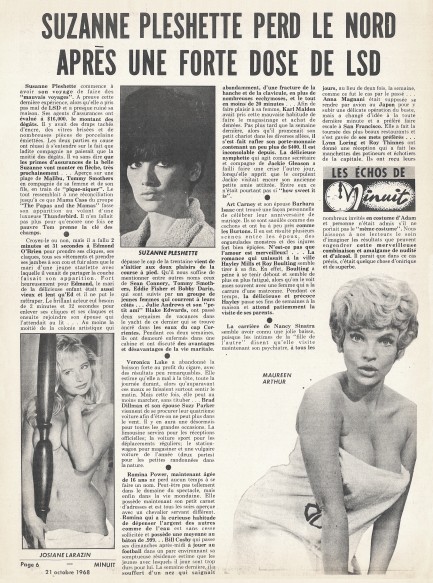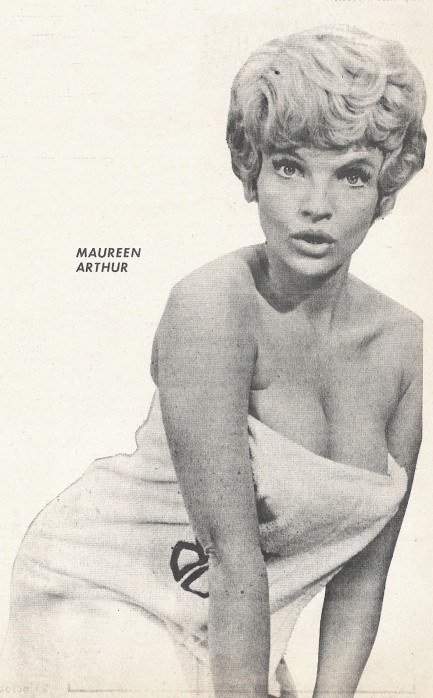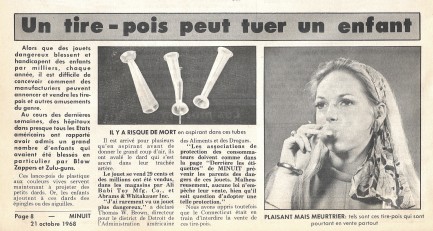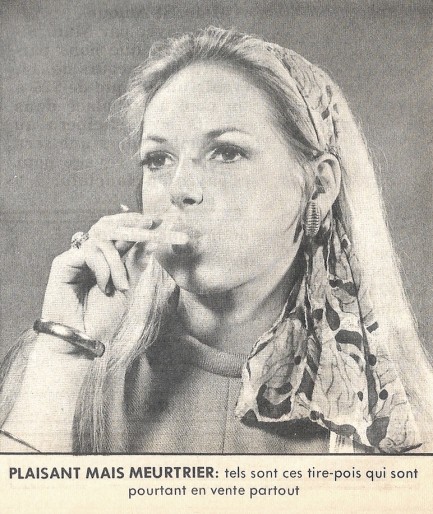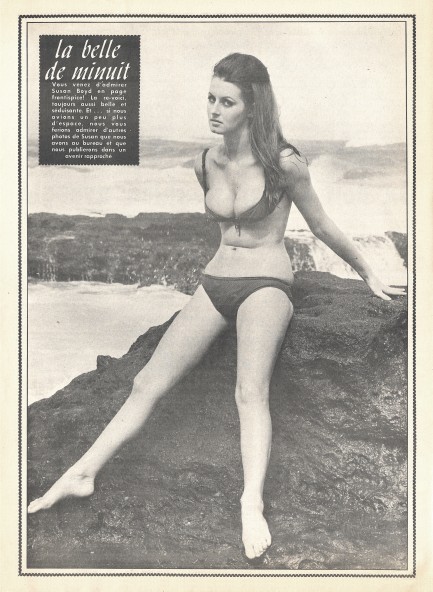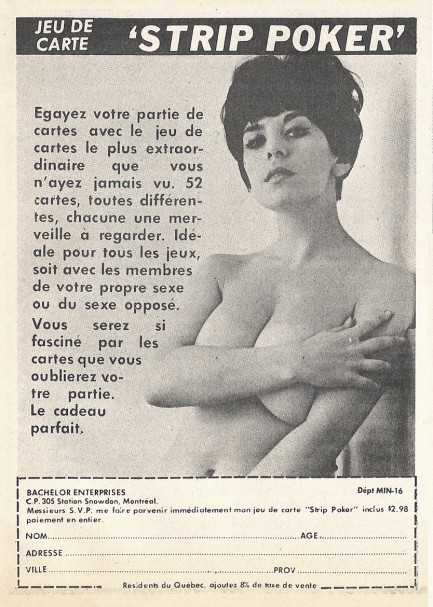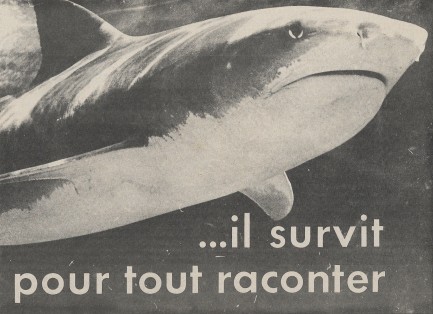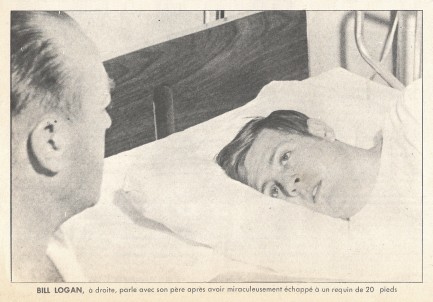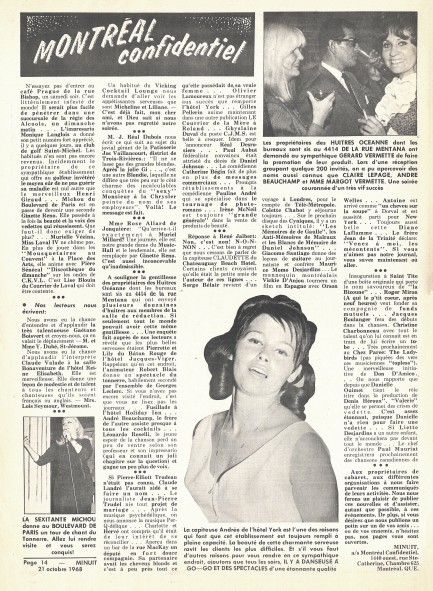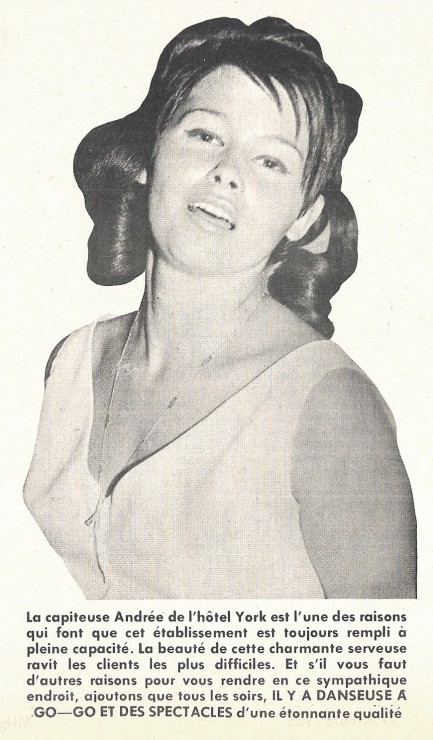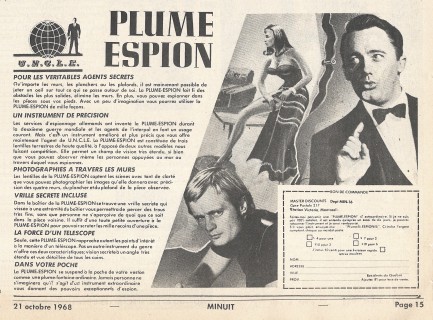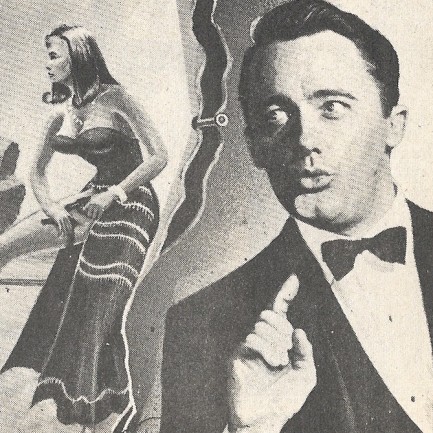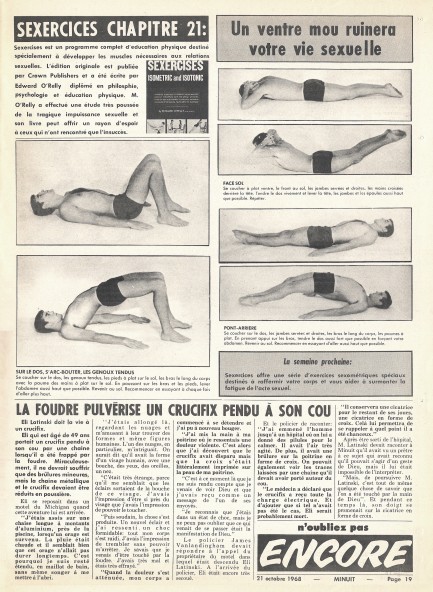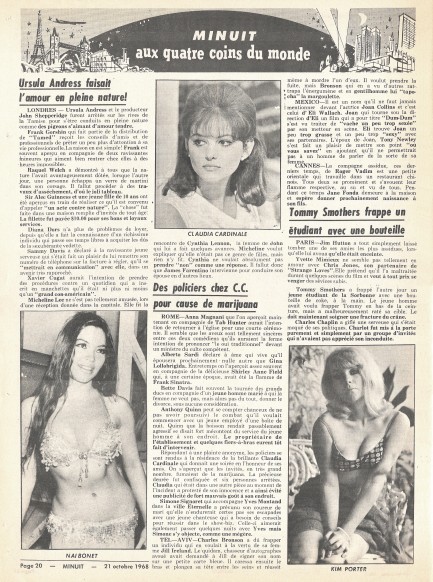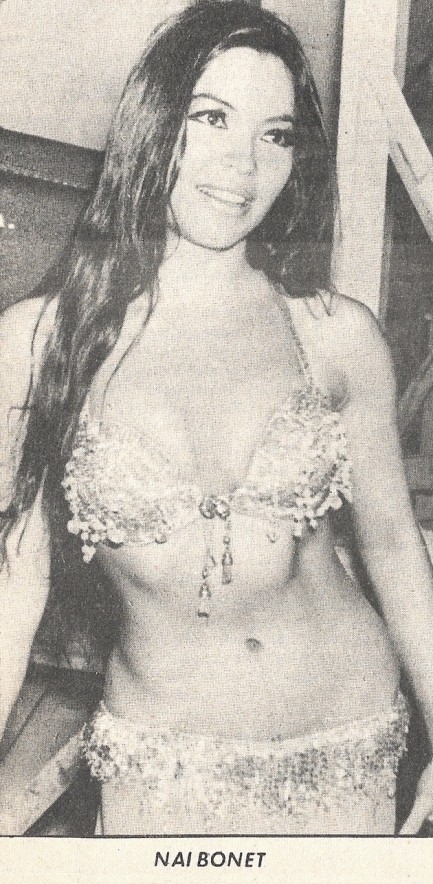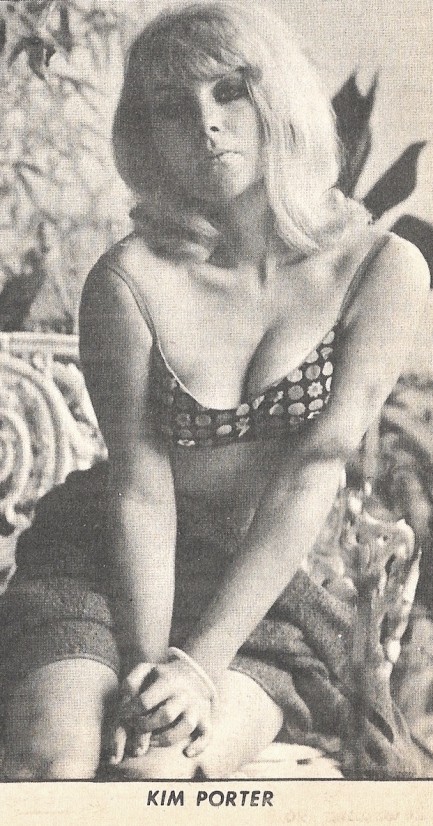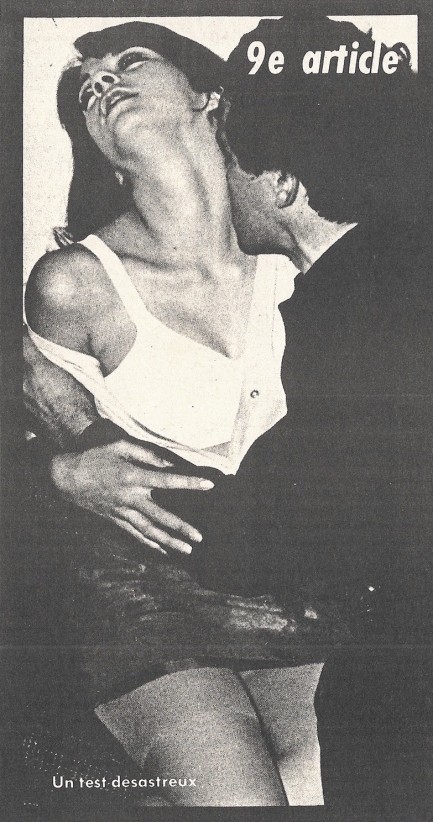 ---
It must be jelly 'cuz jam don't shake like that.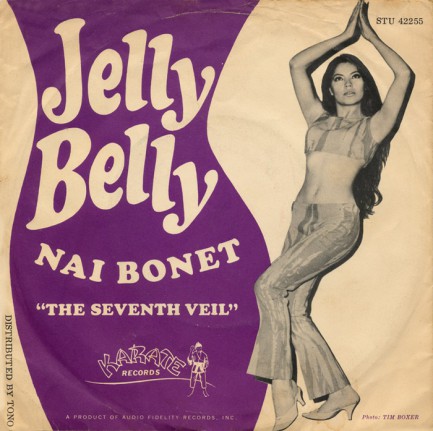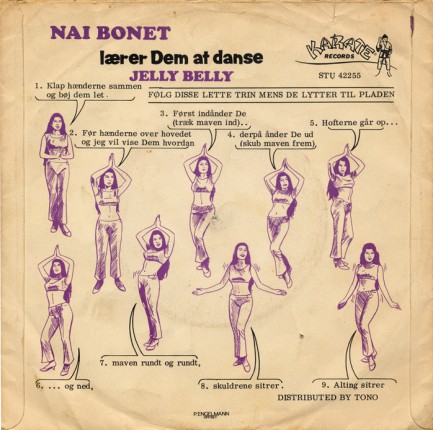 We got curious about Nai Bonet, who we'd never heard of until last week, and after taking a stroll around the internet discovered she was pretty famous in her day and even released a 1966 single for which you see the sleeve above. The song is called "Jelly Belly," with "The Seventh Veil" on the flipside. Bonet teaches fans to do her trademark Jelly Belly dance, which we can only imagine led to many sprained backs in mid-century America. But maybe you want to try. The instructions are in like Danish, but here's the gist:
1: Clap your hands together and gently bow…
2: Put your hands over your head and I'll show you how…
3: First you inhale (pull your tummy in)
4: Then you exhale (push your tummy out)
7: Tummy round and round…
9: Everything a-quivering.


And presumably it's rinse and repeat at that point. For extra inspiration you can hear "Jelly Belly" here. Just remember—if you pull something, rest it, apply ice, and dream up a much better story about your injury than you were trying to get everything a-quivering.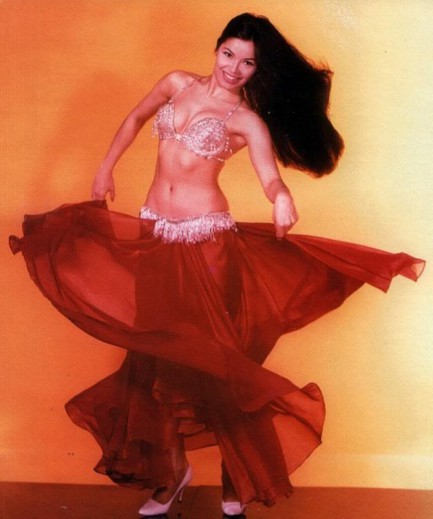 ---
Private Affairs joins the wild mix of 1960s tabloids.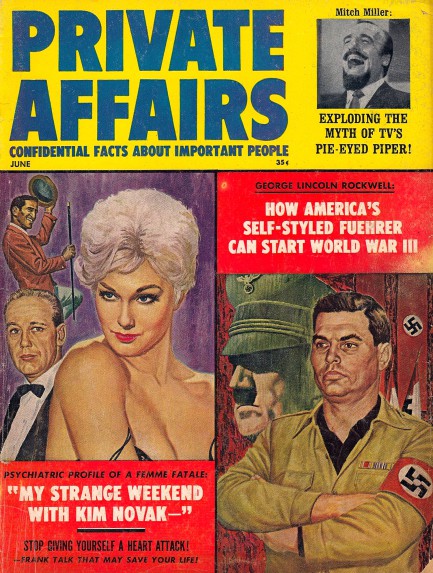 This issue of the New York based tabloid Private Affairs appeared in June 1962, and features cover stars Kim Novak and American Nazi Party leader George Lincoln Rockwell rendered by an uncredited artist. Inside the issue Affairs rehashes Novak's various relationships, recounting how mafia goons threatened to kill Sammy Davis Jr. if he didn't stop meeting Novak across the color line, how she accepted an expensive sports car as a gift from Ramfis Trujillo even though his hands were "bathed in the blood of executed political prisoners," and how she shot down a smitten Charles Boyer by asking him in bewilderment, "How could you have thought I loved you?" The overarching concern is Novak's longstanding unmarried status, wedlock of course being the default state for any normal woman. Novak was only twenty-nine at the time—but that was spinster age by tabloid standards. She eventually did wed when she was thirty-two, and it's a wonder she made it down the aisle without the aid of a wheelchair.
Private Affairs moves on to Norman Lincoln Rockwell, who was making waves with racist rhetoric and a bold guarantee to win the White House by 1972. The question Private Affairs editors ask is whether Rockwell should be taken seriously. They answer by offering an anecdote about how German president Paul von Hindenburg scoffed at a fledgling Adolf Hitler by calling him a "silly little housepainter." Ten years later, they note, there were 30,000,000 dead. "How far will America let the hate mongers go? Will an unsound branch on the tree of American democracy fall off or will it poison the organism?" they ask. It's worth noting that while Rockwell's anti-Jewish rhetoric clearly annoys the editors, they don't offer any support for the African Americans he was likewise excoriating. But in the end, Rockwell was shot dead by a fellow Nazi. Whether he could have risen to political office is a matter of historical debate.
Private Affairs moves next to related subject matter by claiming that the 1942 Cocoanut Grove fire that killed nearly five-hundred people in a Boston nightclub was set by Nazi saboteurs, and furthermore that the FBI covered that fact up. We wrote about the fire a few years ago, and you may remember that witnesses said the conflagration began with a busboy changing a light bulb. Private Affairs claims the bulb was a specially designed Nazi device that had a fuse inside instead of a normal tungsten filament. This fuse could be set for various ignition times, and a delayed setting allowed the saboteur got away. How the editors puzzled this out remains unclear, and there's no explanation how a busboy randomly asked to change a burnt out light chose or was handed a deadly device rather than a typical bulb, but maybe those points aren't important. Tabloids often fail to answer their own questions—the important thing is to stir up trouble.


Elsewhere in the issue we get Lana Turner, who Affairs claims let her daughter take a murder rap for her; comedian Dick Gregory, who is accused of stealing jokes; and Ingrid Bergman, who is shown with her later-to-be-famous daughter Isabella Rossellini. We also meet Nai Bonet, a famed Vietnamese bellydancer who within a couple of years would parlay her fame into a film and music career. Private Affairs is not a well known tabloid today—it probably arrived on the scene just a bit too late to carve out a readership when newsstand shelves were already packed with established imprints such as Confidential, Uncensored, Top Secret, Inside Story, Hush-Hush, et al. This particular issue—designated Vol 1, No. 3—is the only copy of the magazine we've ever seen. We suspect the brand was defunct within the first year. Many scans below, and more rare tabloids coming soon.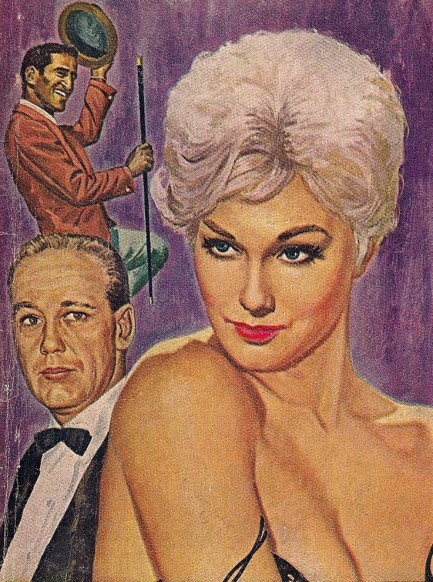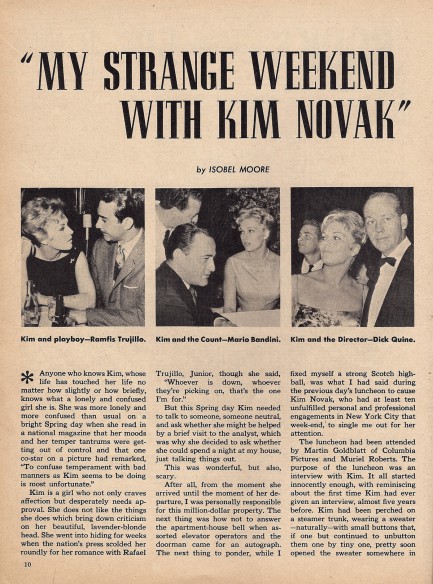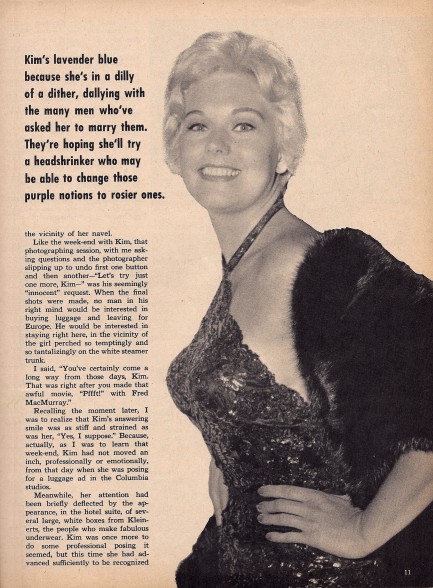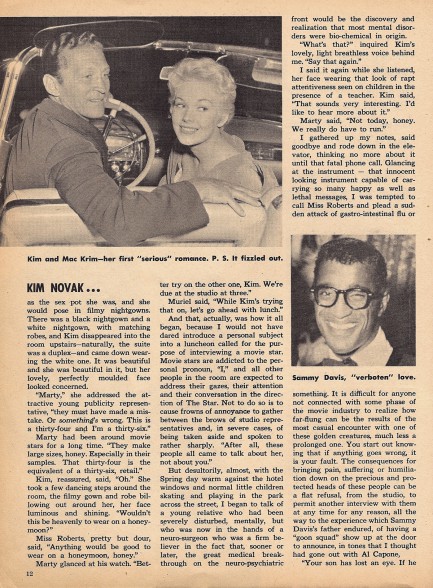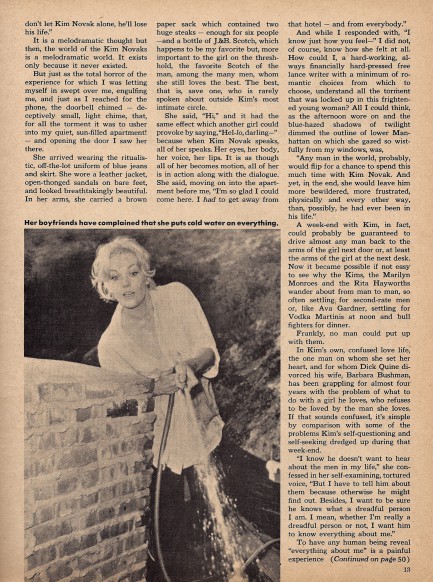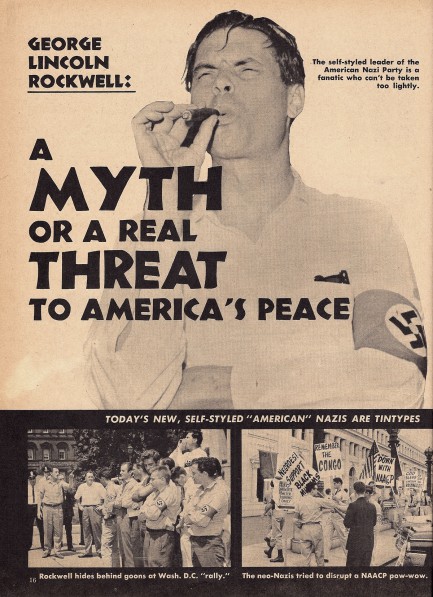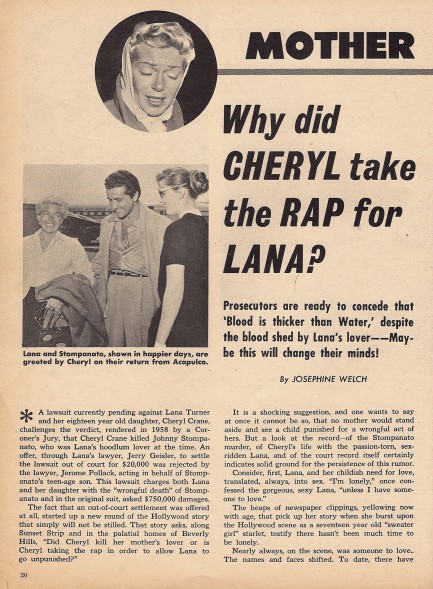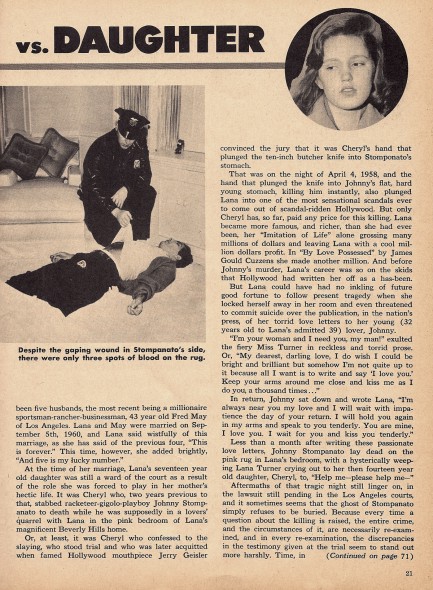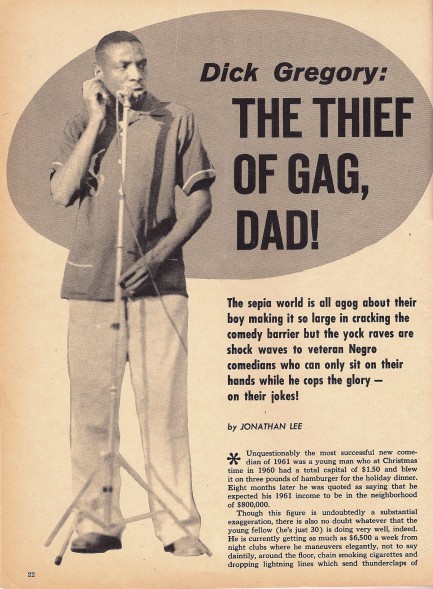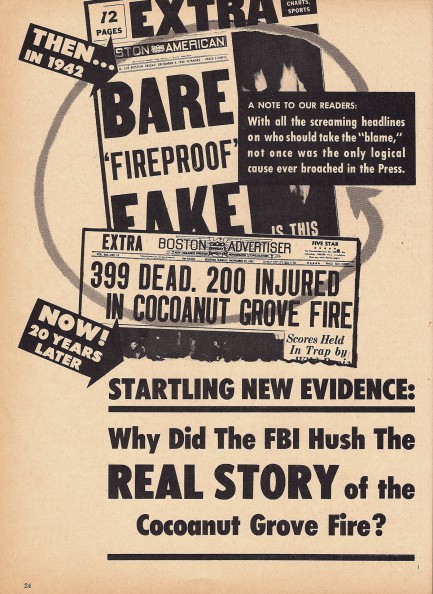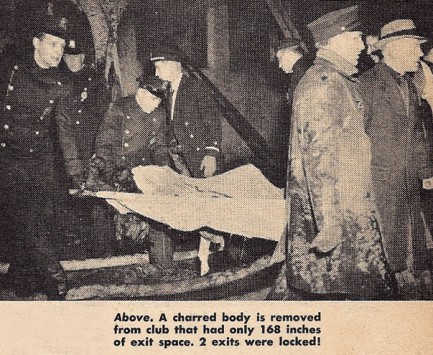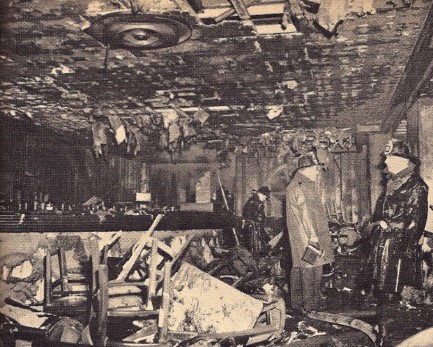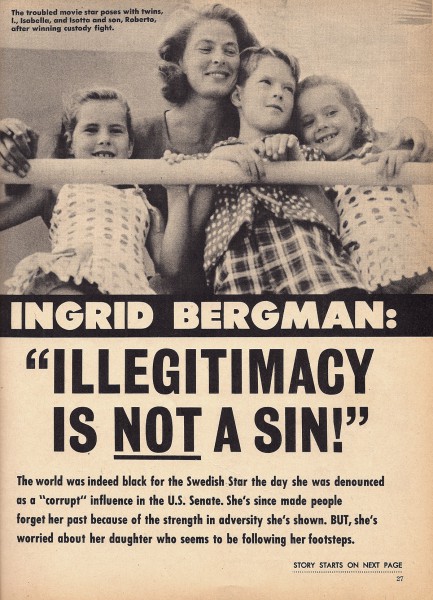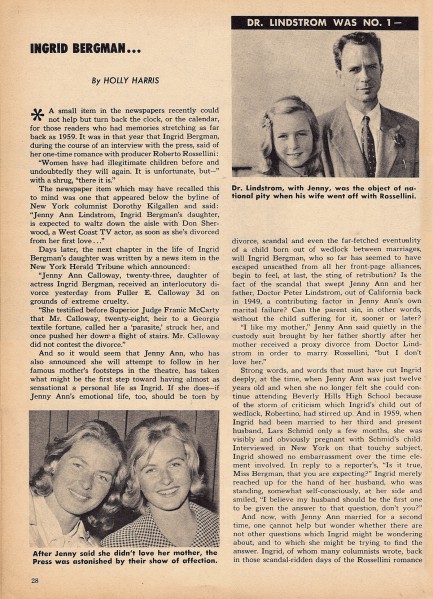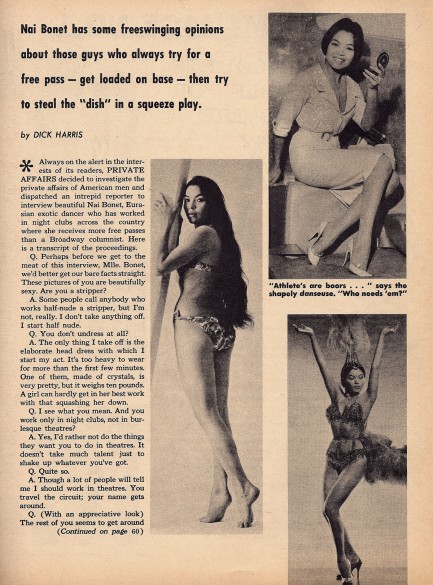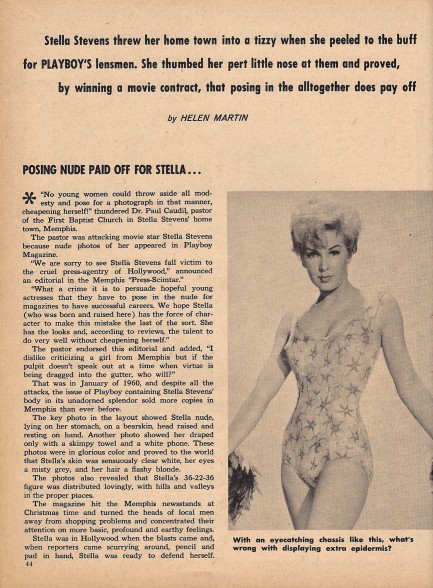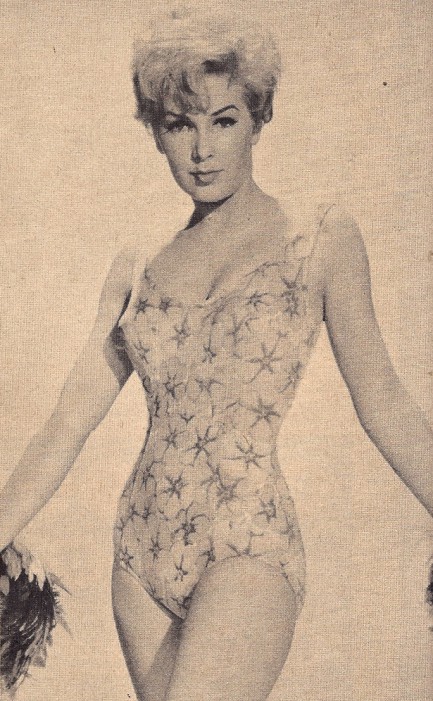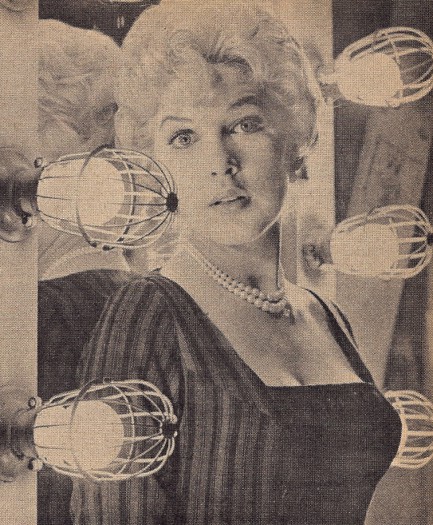 ---