There are no small parts. Only small casting agents.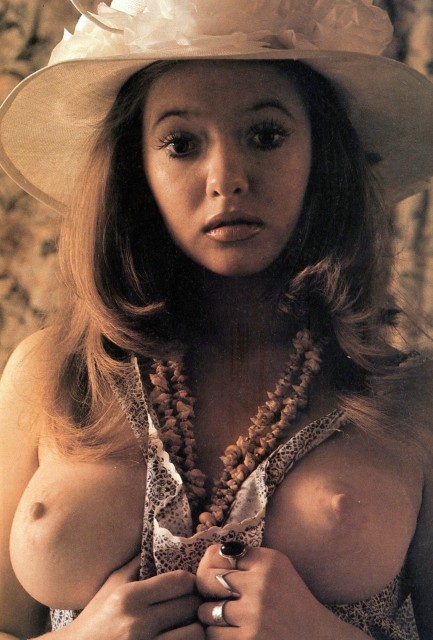 Above is a lovely shot of British actress Zoe Hendry, who we last saw in 1975's erotic epic Butterfly, and whose other credits read like a cautionary tale of cinematic ambition smashed on the rocks of rent paying reality. She's played, in no particular order, "naked college girl," in 1974's Confessions of a Window Cleaner, "native dancer," in 1976's Queen Kong, "topless patient," in 1978's What's Up Nurse!, and, "other girl," in 1974's The Man Who Couldn't Get Enough. And who can forget 1976's infamous Nastassja Kinski vehicle To the Devil a Daughter, in which Hendry played "first girl"?

Yes, it's quite a résumé Hendry accumulated, but since she originally got her break on The Benny Hill Show—which made an industry of scantily clad women—her stalwart appearances in sexploitation films are no surprise. But she eventually outflanked one-track-minded movie casting agents by shifting back to television during the 1980s, where she got a chance to act more seriously. Probably got paid better too. Still, we're irresistibly drawn to titles like Queen Kong. Maybe we have one-track minds too, but we have to watch that, right? Right. We'll do the heavy lifting so you don't have to, then report back.


---
Don't credit her—it's all in the genes.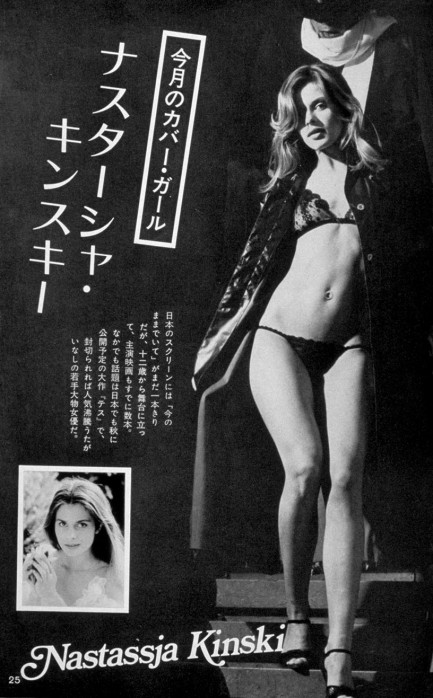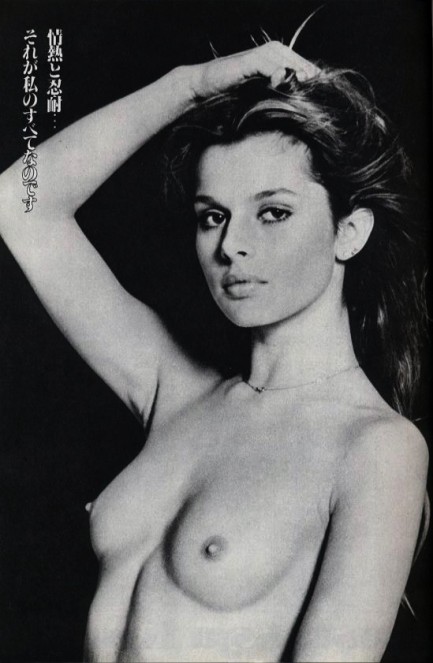 Above, German actress Nastassja Kinski, born Nastassja Aglaia Nakszynski, whose legendary beauty was 50% spawned by a man some consider to be one of the creepiest-looking actors in cinema history. Is nature weird or what?
---
Nastassja Kinski was the original pussycat doll.
If you think this Cat People poster is beautiful to look at, you should see Paul Schrader's très chic 1982 film. Unfortunately, even the atmospheric New Orleans setting and several sequences of Nastassja Kinski slinking around totalement nu failed to elevate the film to classic status. This is pretty much unforgivable in a remake, which this was. The best thing we can say for it is that, viewing it today, we realized—as we often do with these old films—how unlikely it is any modern American director and actress would take the chances Schrader and Kinski took here. So even if the film isn't scary, or suspenseful, or even satisfactorily resolved, we give it high marks for boldness. Cat People opened in the U.S. twenty-seven years ago today.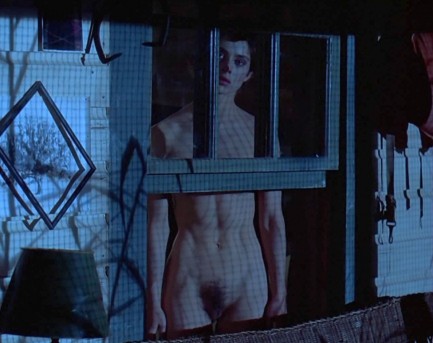 ---