National Informer Weekly Reader proves younger sister can get wild too.

No, you aren't seeing double. Below is a National Informer Weekly Reader that hit newsstands the same day and year as its older sister publication National Informer, above. We were trying to decide which one to post, but then figured why choose? Older sis is great, but younger sis is irrepressible in her own right. Hopefully, these images and those above will get your weekend pointed in the right direction. Just follow the vibrating funky finger. By the way, did we mention we've officially changed our nicknames here at Pulp to Black Bomber and P.S.G. Pumpometer? The old lucha libre nicknames were good, but the new ones are better for the band, though they're both a mouthful. Heh.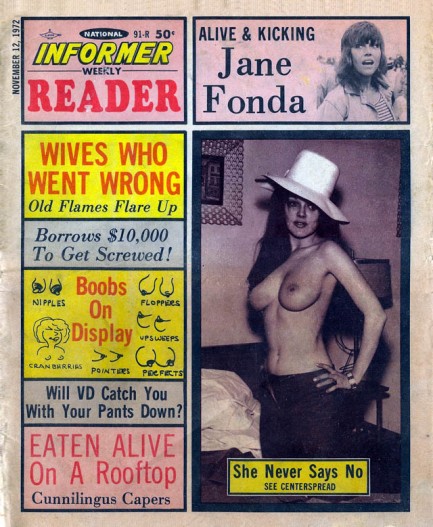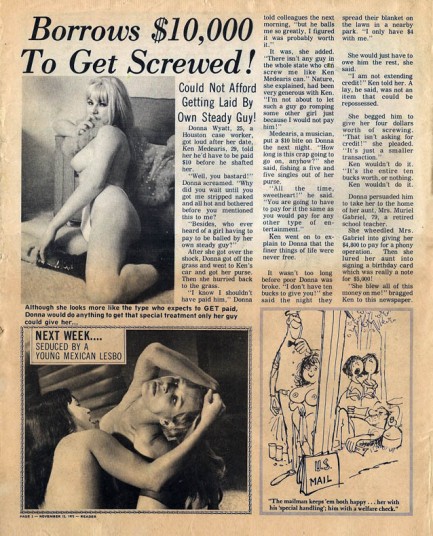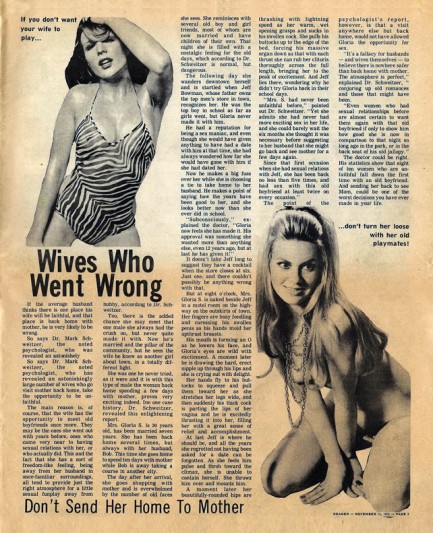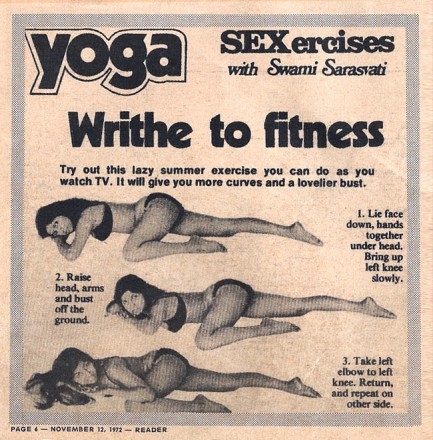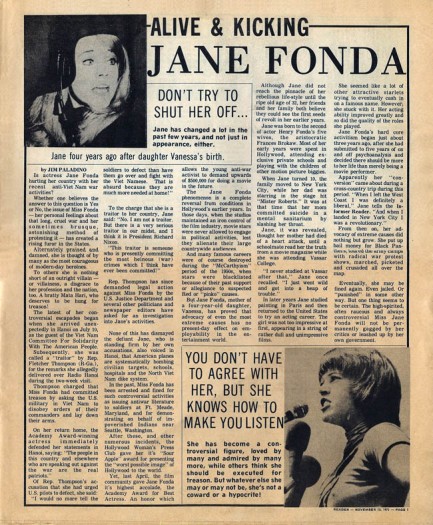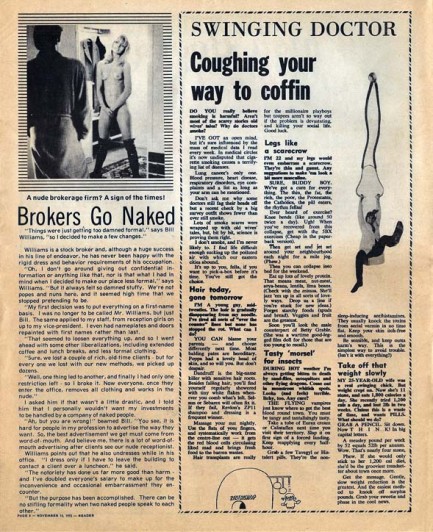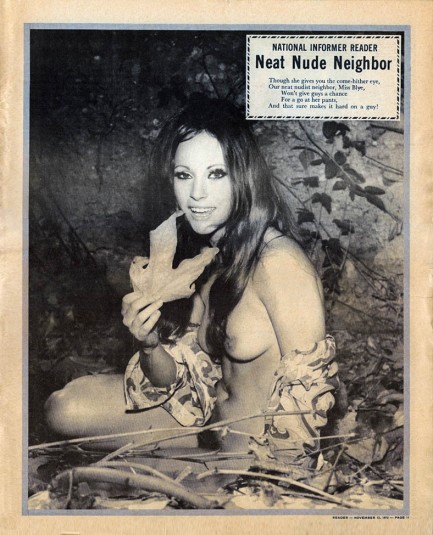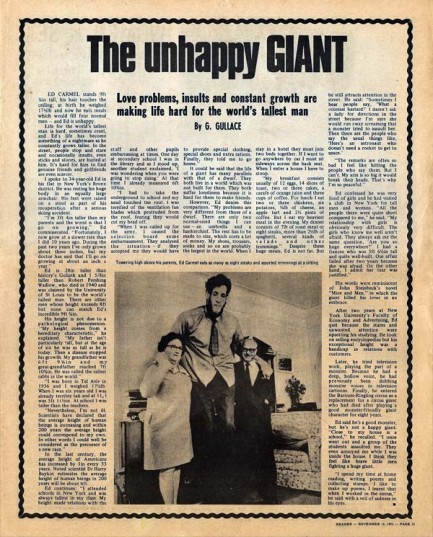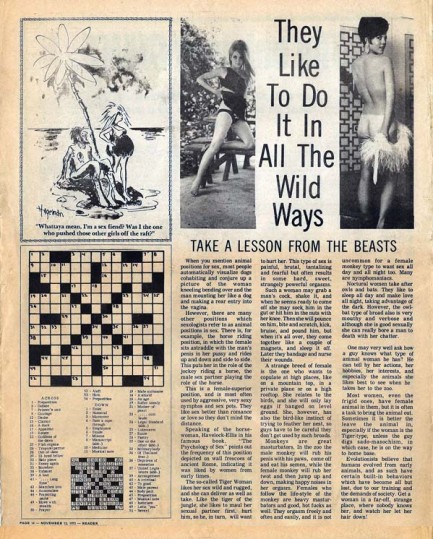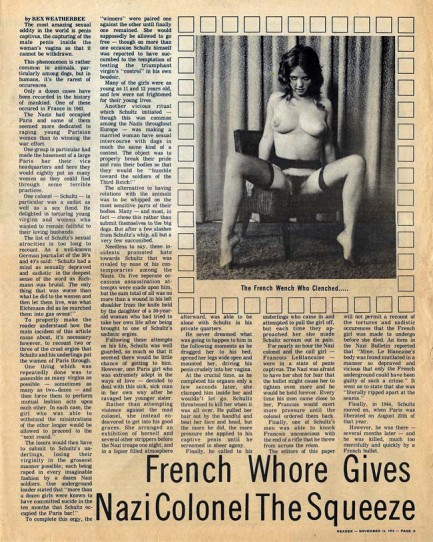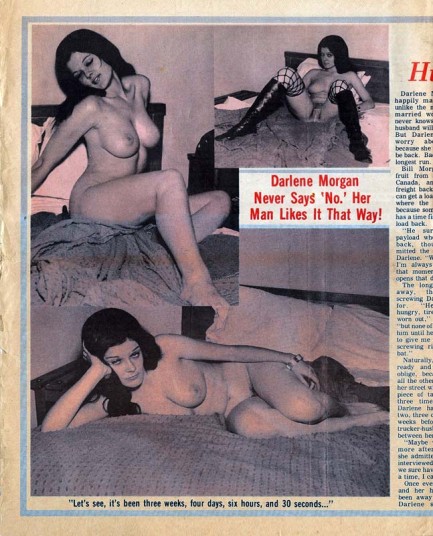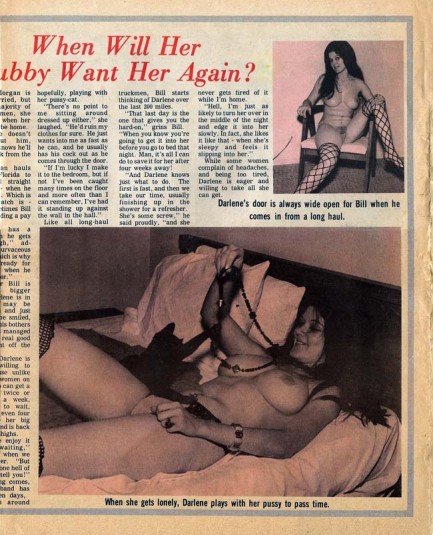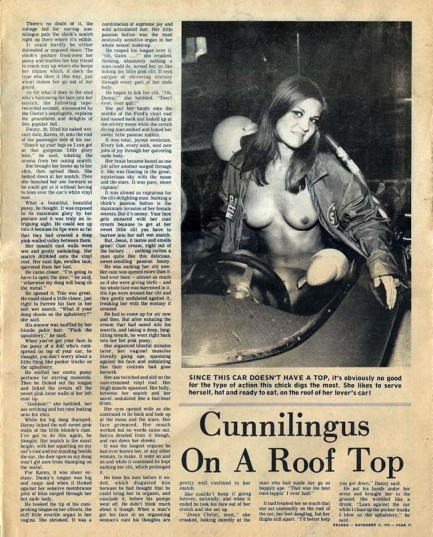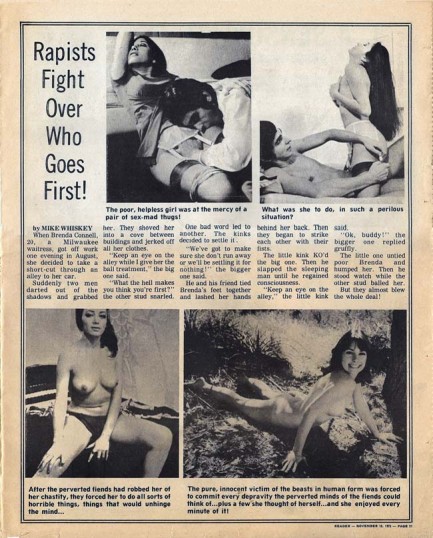 ---
Walking on air, fairest of the fair, there she is… Miss Nude America.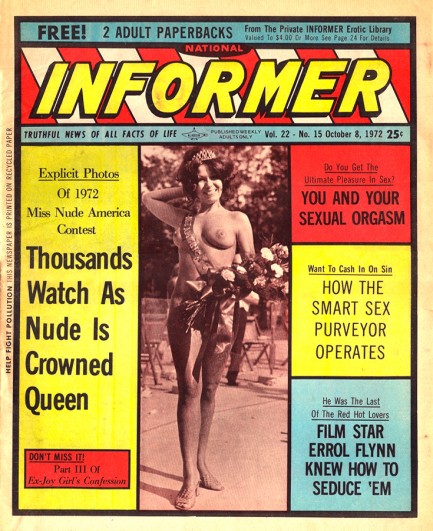 Our copies of National Informer span a time during which the paper was transitioning from typical tabloid to sex magazine. In our issues from 1966 to 1968, you get alarmist political journalism, which by the 1970s becomes drooling quasi-smut, as we see in this issue that first hit newsstands today in 1972. Of course, this shift from commie-baiting to masturbating meant abandoning a rightward leaning readership for a leftward leaning one. Clearly the move was meant to boost readership, but it didn't work. It wasn't Informer's fault, though. All the old school tabloids were taking a beating. Even the venerable National Police Gazette, which had begun publishing lifetimes earlier, in 1845, died during the seventies. But Informer had a shorter history, a smaller audience, and a lower budget. In a tabloid sea where old battleships like Gazette and Confidential couldn't turn quickly when the weather changed, Informer was a mere speedboat. Turn it did, and quite easily. Hugh Hefner's Playboy had obliterated America's already battered pubic hair barrier in 1971 and Informer followed in its wake. But more explicitness did not bring more readership, as far as we can tell. National Informer and its sister publication National Informer Weekly Reader were dead by 1974.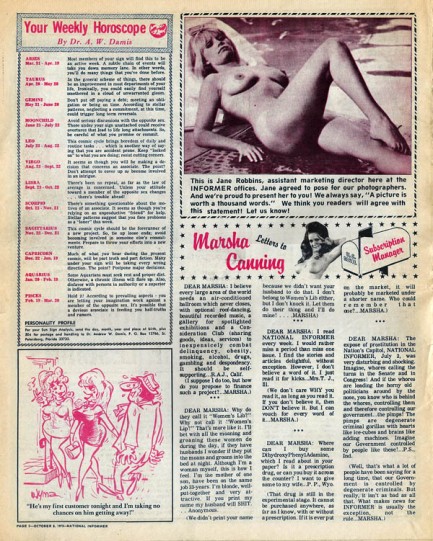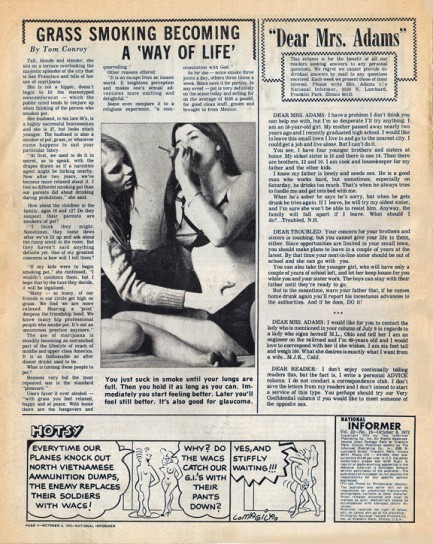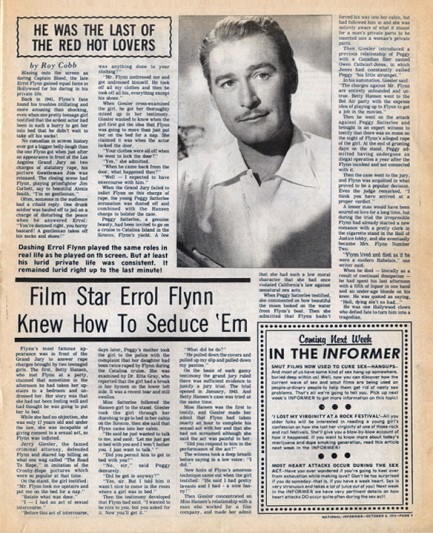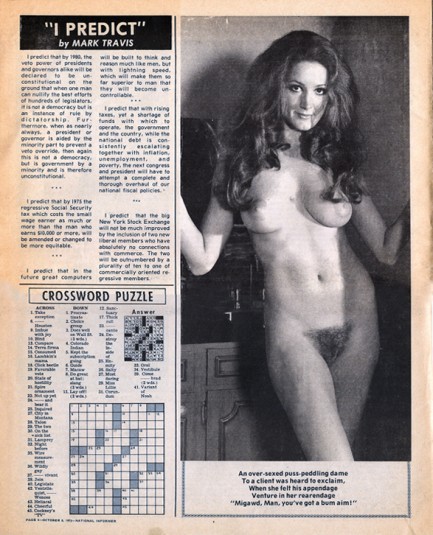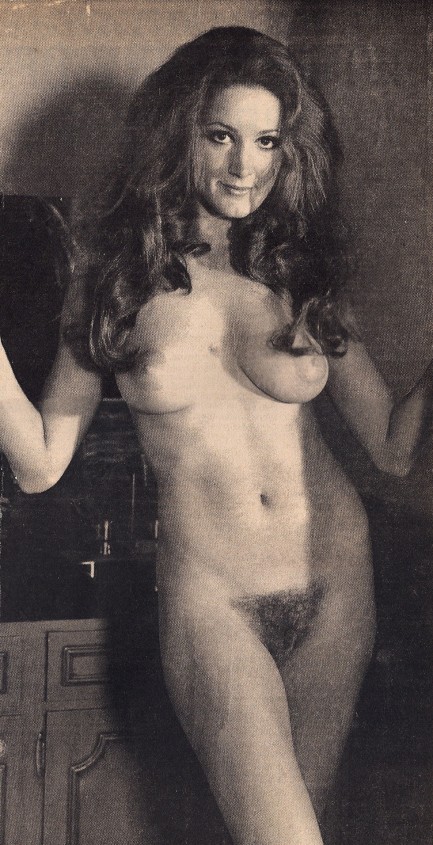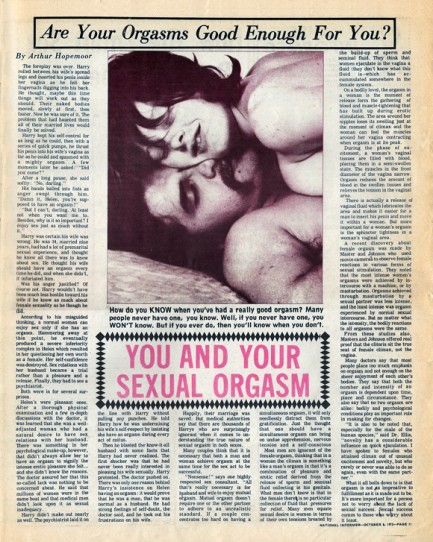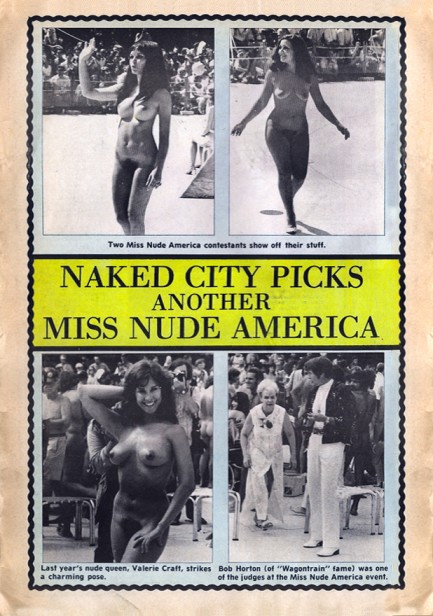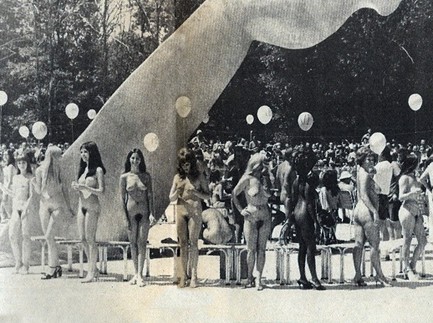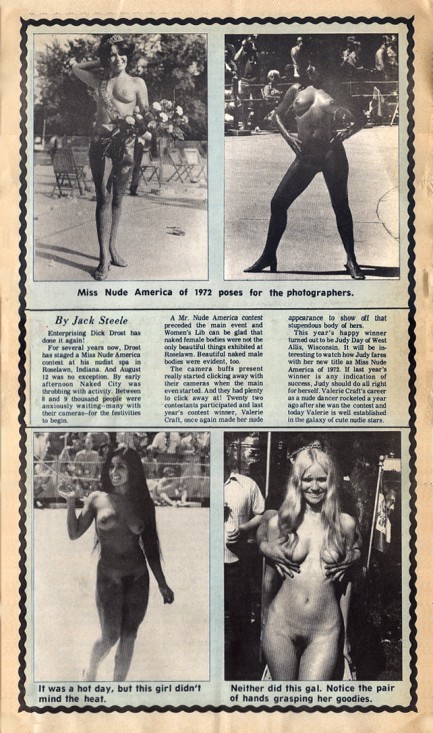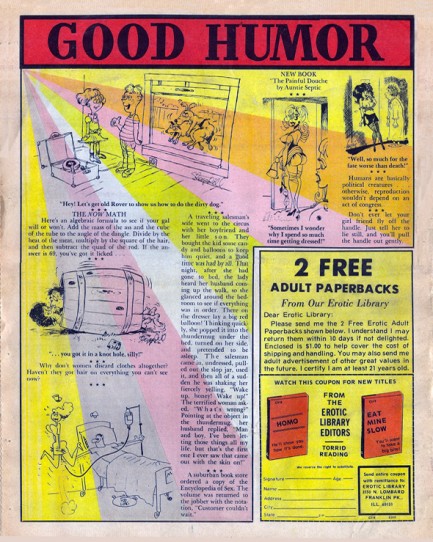 ---
That this tabloid is really bad, but you better get used to seeing it.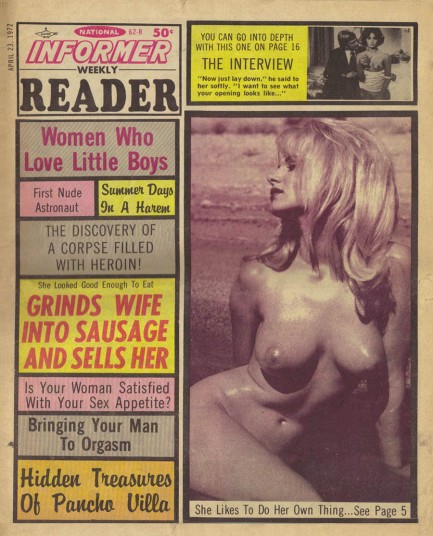 In the same way a donut is just a delivery system for sugar, certain tabloids were simply delivery systems for softcore smut. Some, like National Informer Weekly Reader, were so brazen about it you can't help but laugh. For instance, on the cover of this issue published today in 1972, you see young Cindy (no last name), who wants to be an astronaut. Her story, written by Durr T. Olman, is completely straight-faced all the way until the last paragraph, when it ends with this gem of a quote: "By the time they (Women's Lib) get around to making them accept female astronauts, I hope to have my education completed so I can qualify. Already I know the alphabet, I can write my name, and do addiction and subtraction!" Cue the rimshot and muted trumpet: waah waah waah. This tabloid is bad. And we don't mean bad as in good. Even the naked women can't save it, mainly because after the first few pages they disappear. But guess what? We bought twelve—yes twelve—of these puppies. So get used to National Informer Weekly Reader and its parent publication National Informer, because you'll be seeing a lot more of them.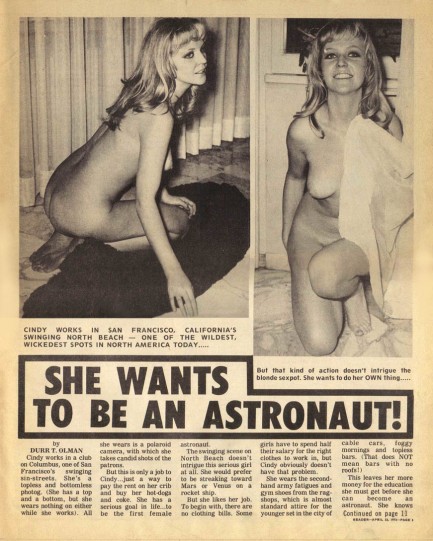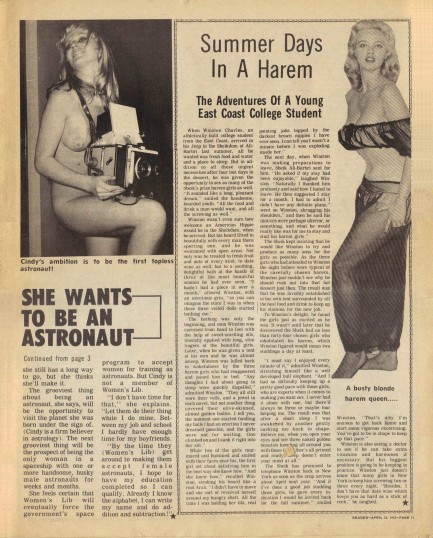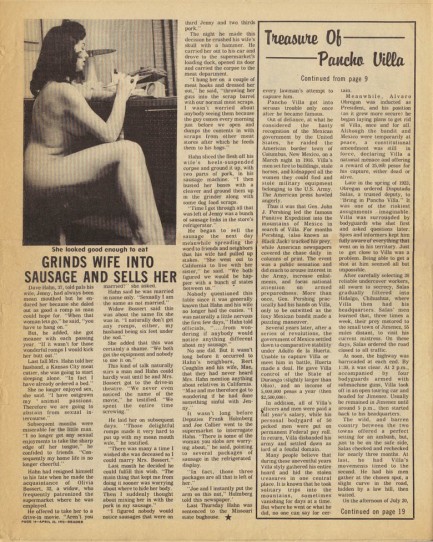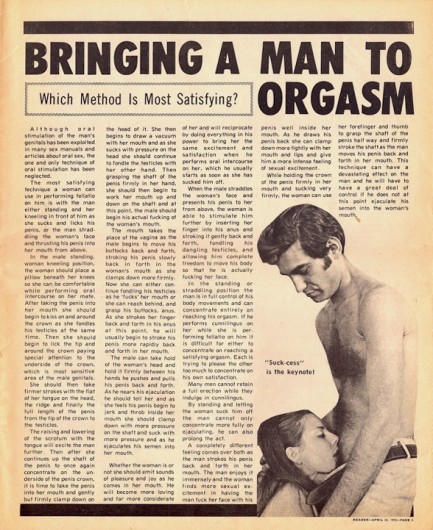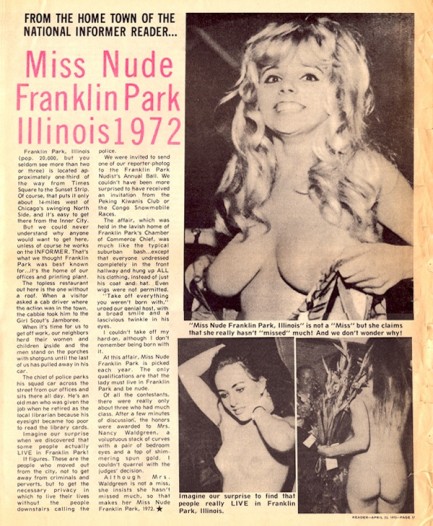 ---