Below, twelve scans from the German magazine Neue Wiener Melange, issue 13, whose slogan "das magazin der schönen frauen" means "the magazine of beautiful women". Inside you get Jean Simmons, Angelika Hauff, Jean Kent, plus some tasty art and more, circa 1950. See another issue and an explanation of the magazine's name here.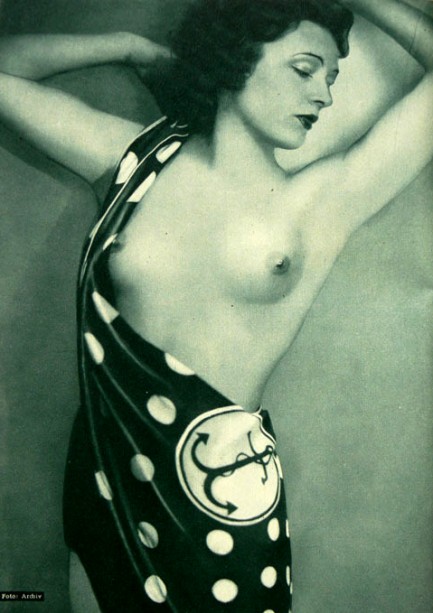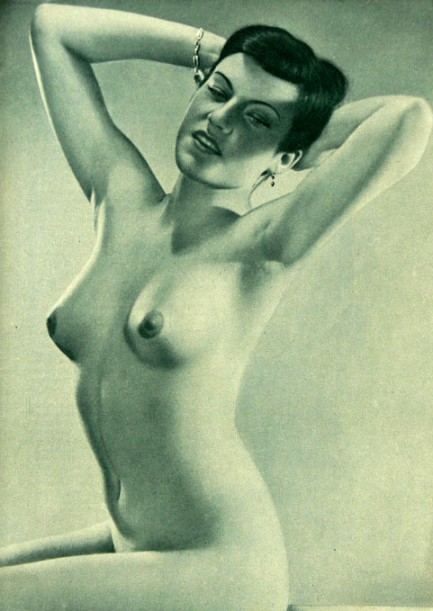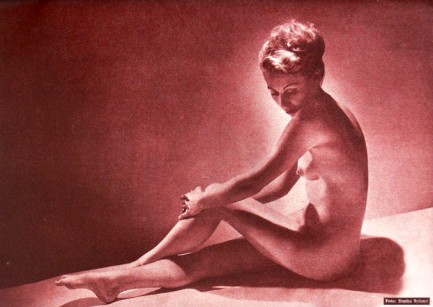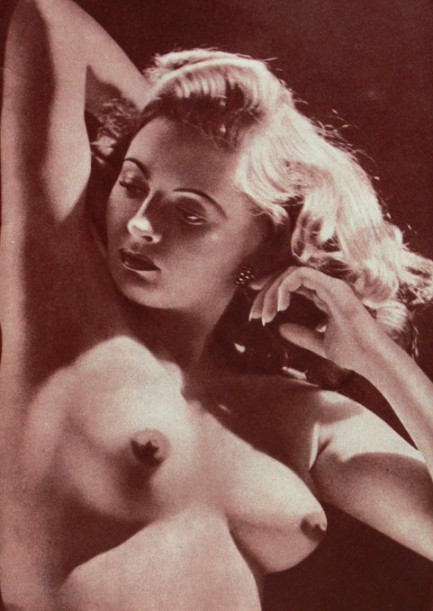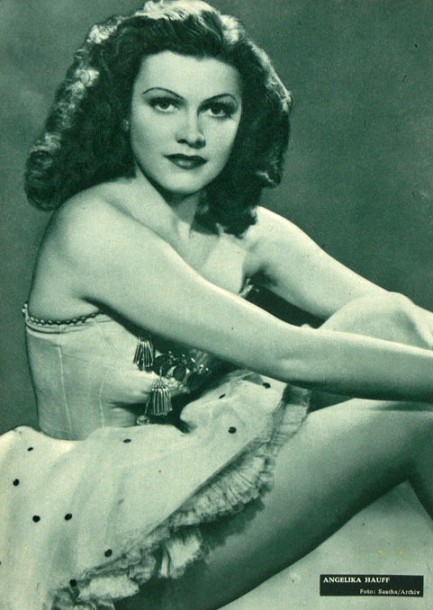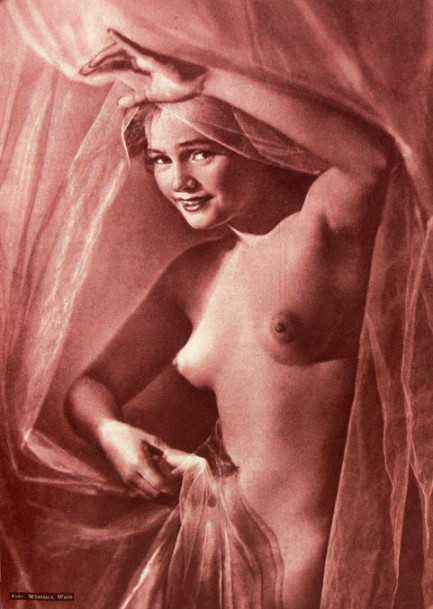 ---
The memory of late nights and coffee in bed.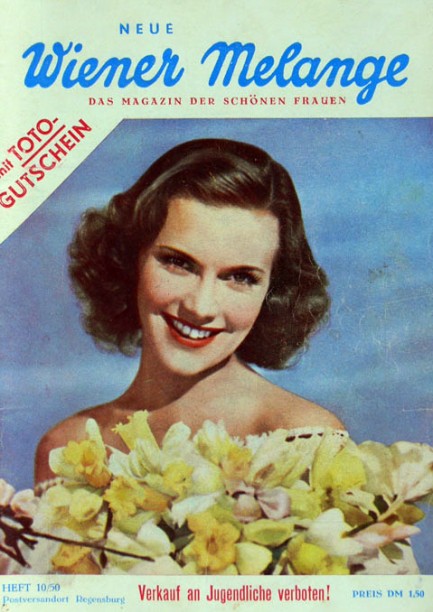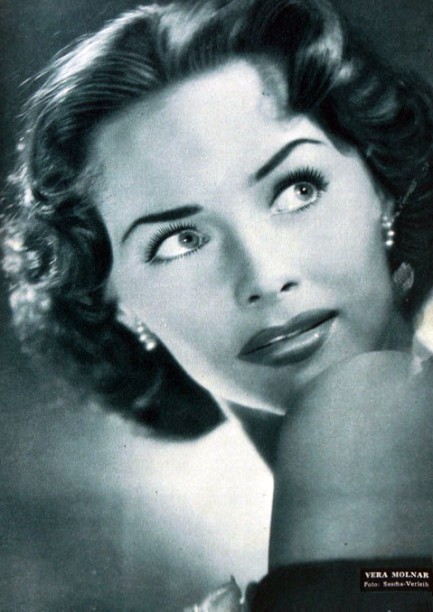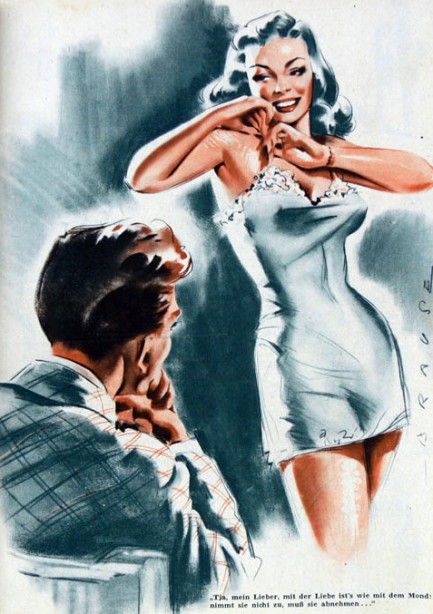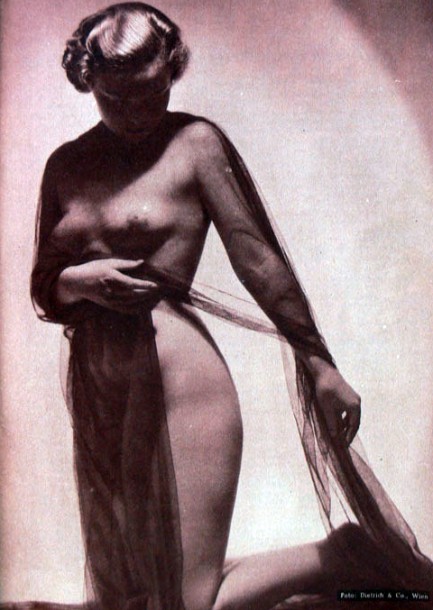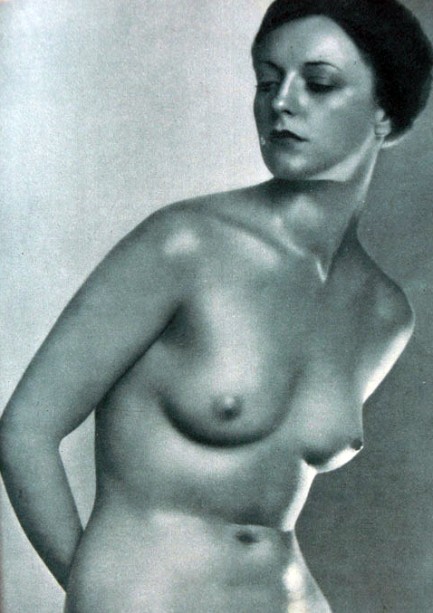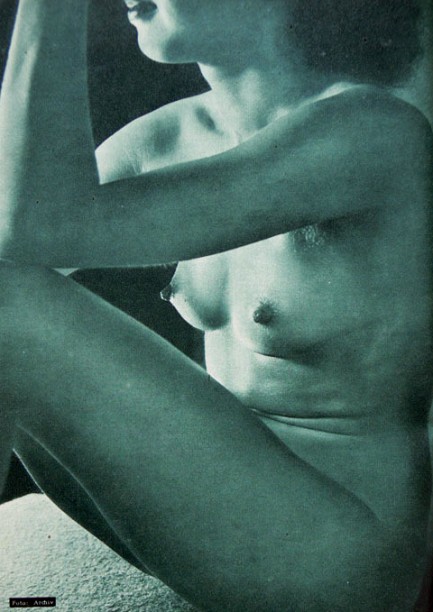 Above we have the cover and a few interior pages from an October 1950 issue of Neue Wiener Melange, which is a German celeb and erotic magazine that takes its name from the phrase "Viennese blend", a type of coffee with milk. We have to admit, the contents are a bit stimulating. You get some deft art, some demure studio nudes, and Austrian actress Vera Molnar, who starred in 1951's A Tale of Five Cities and 1954's Ulysses, the latter with Kirk Douglas. We have another of these and if we don't have a lazy day we'll scan the whole thing and post it.
---