Downtime always means pooltime in Hollywood.
We like this shot of Coleen Gray, née Doris Bernice Jensen, with its casual day-off feel. Gray appeared in some very good movies, including Kiss of Death, The Killing, Kansas City Confidential, State Fair, and The Leech Woman (well, maybe that one's not so good, but it's really fun). All told, she amassed more than one hundred credits in cinema and on television. We obviously haven't seen them all, but our favorite role of hers is as Molly in Nightmare Alley. Interest in that one will pick up soon because it's being remade by Guillermo del Toro, with Willem Dafoe, Cate Blanchett, and Bradley Cooper in the leads. We can understand why a maestro of the weird like del Toro was attracted to that film, and we expect the remake to be very interesting. But do yourself a favor and watch the original sometime too.


---
Maybe I should have listened to my parents and stayed in community college.
Above, a nice James Avati cover for Nightmare Alley by William Lindsay Gresham, copyright 1949. The hardback of this came out in 1946, and it was adapted to the big screen in 1947 with Tyrone Power in the lead role, so this art reflects the movie, which is why the cover femme looks like and is dressed like co-star Coleen Gray. This is one of many mid-century novels set in and around carnivals, and it's one of the better ones, we think. The film version adheres reasonably close to Gresham's original vision. We talked about it several years ago, so check

here

if you're interested. We've also talked about several other carnival books over the years and now we have an idea to put together a cover collection along those lines. We'll have to see if there are any examples left to find. But in the meantime you can see what we've already collected

here, here, here

, and

here.


---
Have you ever had a terrible dream and couldn't wake up?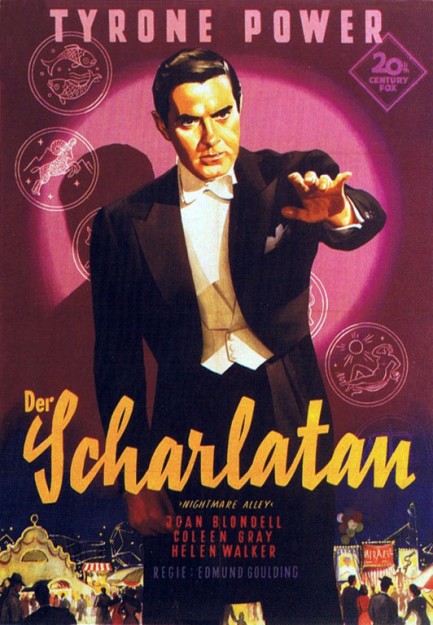 This West German poster for Der Scharlatan,

aka

Nightmare Alley

shows Twentieth Century Fox pretty boy Tyrone Power in his role as The Great Stanton, a conniving psychic. Power felt constricted by the romance and adventure parts he'd played up to that point, so he bought the rights to William Lindsay Gresham's novel and dirtied himself up. He plays a lowly carnival barker who realizes that an ingenious verbal code is the key to reaching the heights of fame.
This code allows a seer to work in tandem with an assistant to correctly answer the questions of spectators. "
I'm sensing that there's a Mr. Abernathy here and he's... wait… it's coming… Sir, you're concerned about your wife's health. Isn't that right? Well let me tell you, you'll get good news from the doctor tomorrow!
" Though the code's owners aren't using it, they plan to sell it to fund their retirement, and that looks to be some years off. This forces Power to either to steal it or sweet talk his way into it. As it turns out, he doesn't have to do either, but once he has the code and has built an act around it, the fame and riches it brings fail to quench his greed.
Nightmare Alley was not warmly reviewed upon release, but many of those reviews simply found the movie too gritty. Such criticisms tend to make their authors look out of touch. For example, Bosley Crowther was demoted from his position as the New York Times' main critic in large part for slamming Bonnie and Clyde in three separate articles, despite the film's obvious quality. Nightmare Alley had similar detractors—it was just too downbeat for some, even for a film noir. But within its fictional milieu it's highly successful. Our world has every kind of depravity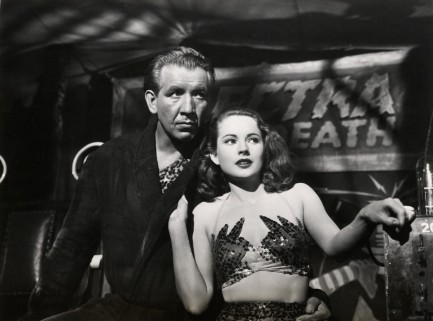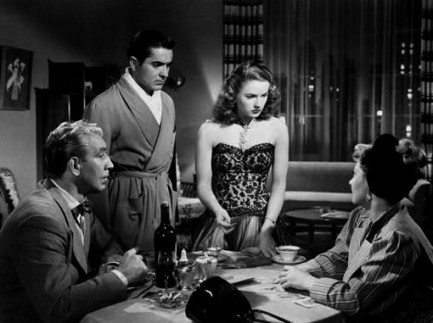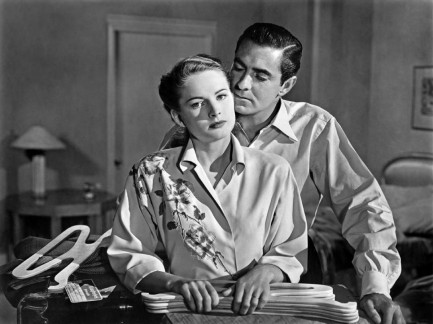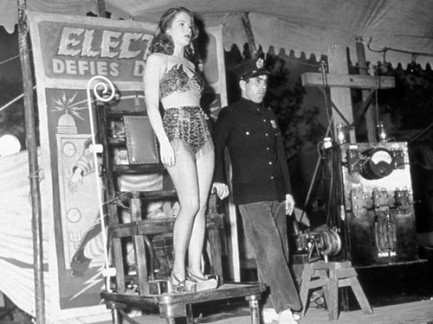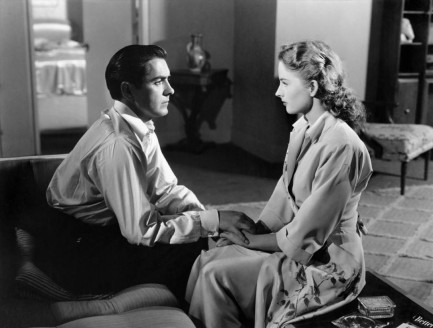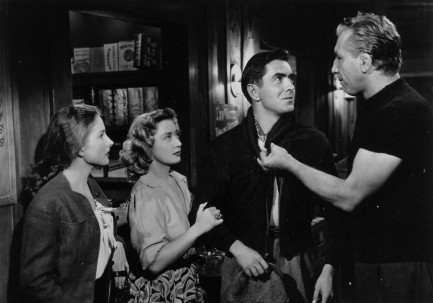 and cruelty, and movies that depict them must be judged on their own terms. So ignore the haters—Nightmare Alley is excellent. Power puts on an award-worthy performance, and Joan Blondell and Coleen Gray are great in support. There's a pivotal moment in the film when it seems possible Power's character has some actual psychic ability. Too bad he can't see his own future. Nightmare Alley premiered in 1947, and finally made its way to West Germany today in 1954.
---