But she's about to solve it permanently.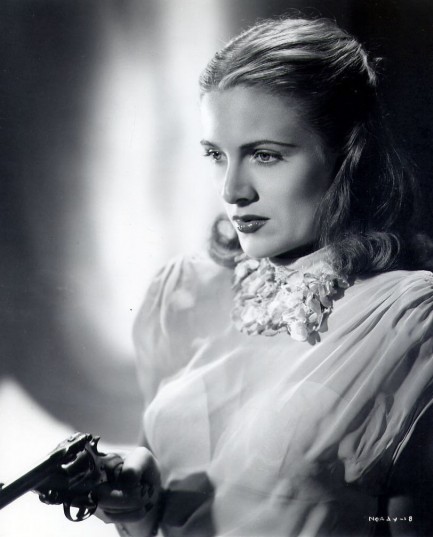 This photo of U.S. actress Virginia Huston was made when she was filming her debut feature, 1946's Nocturne. From that auspicious beginning she went on to appear in Out of the Past, Flamingo Road, The Racket, and Sudden Fear. Her online bios are contradictory. Wikipedia notes that she broke her back in a car accident, and her career slowed afterward. That isn't true. Her accident was in 1950, and though she was convalescing for a year, most of her film roles came afterward. Meanwhile IMDB says she pretty much retied after marrying in 1952. That's probably closer to the truth, though without more sources we can't say if she stepped away from cinema by choice, or if her moment was simply over. Whatever the case, this is a cool photo.
---
Patachou starts with a little patch of Paris and conquers the planet.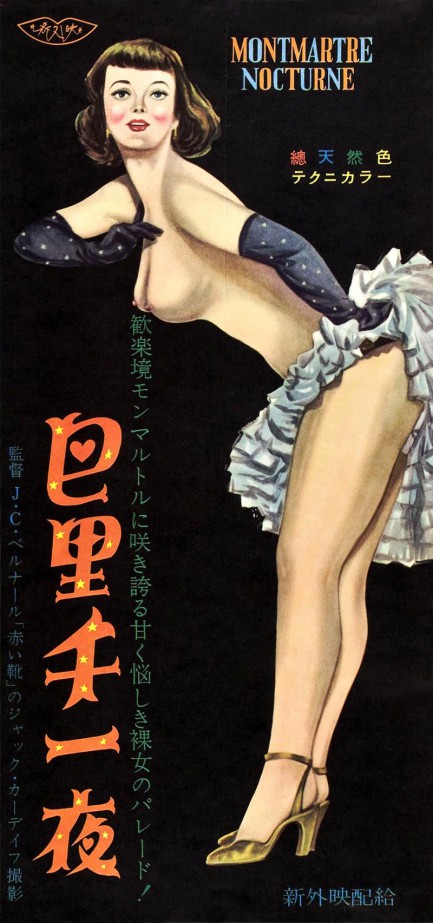 1954's Montmartre nocturne was a twenty-five minute exposé of the Parisian cabaret Patachou, which Jean Billon and his wife Henriette Ragon opened on famed Montmartre hill in 1948. Ragon went on to release numerous records, and soon became so famous she evolved into a one-name star. The name? Patachou, the same as the name of her club. Montmartre nocturne somehow, despite its brevity, made it to Japan, resulting in the classic promo poster you see above. That isn't Patachou on the art—she was already thirty-five in 1953 and rocking mom hair, which was considered hip back then (see below). In 2009 at the venerable age of 90 she was made Officier of France's Légion d'honneur, and she just died a couple of months ago at age ninety-six.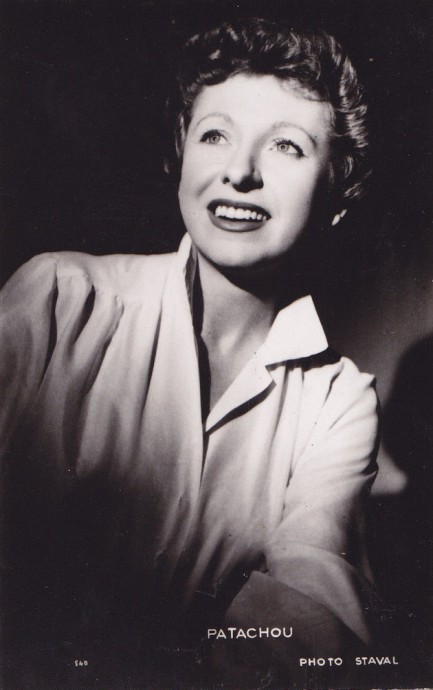 ---