Two bunglers cook up a kidnapping scheme that goes disastrously awry.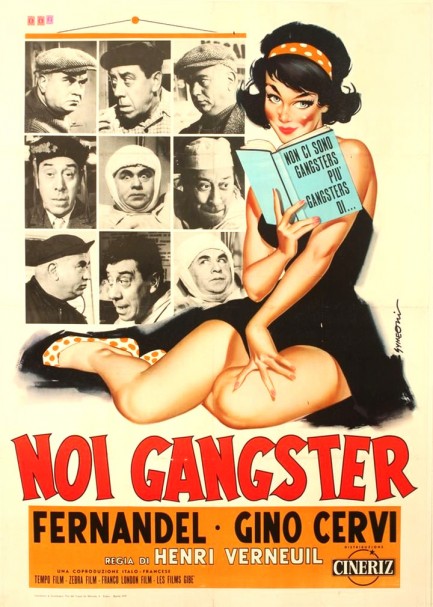 It's been a couple of years, so today we're getting back to one of Italy's greatest poster artists—the prolific and eclectic Sandro Symeoni. He painted movie posters, book covers, album sleeves, and ads, and was excellent at all of them. He painted the above poster for the comedy Noi gangster, which was originally made and released in France as Le grand chef, but based on the U.S. writer O. Henry's short story "The Ransom of Red Chief." We took a look at the film and it's a screwball comedy starring Fernandel and Gino Servi as two bumbling gas station workers who concoct a kidnapping plot in hopes of escaping their poverty. Kidnapping schemes never work. Too many variables. They aren't clued in to this fact but quickly learn when they snatch a millionaire's young son and are dismayed to find that the little terror is too much for them to handle. He climbs onto a high rooftop, goes renegade on a hospital trolley, and generally drives them insane with his unpredictable behavior. Think Martin and Lewis in French with one of the Little Rascals on the side and you'll know what to expect.

This was Fernandel's and Cervi's second team-up after 1955's Don Camillo e l'on. Peppone, and this go-round is inferior to the previous film in every way, but even the dumbest screwball comedies have good moments. An extended gag involving a slippery block of ice works—or maybe we liked it because we too live in a building with a spiral staircase and no elevator, and the scene reminded us of the time we dropped a bottle of wine and it bobsledded all the way to the ground floor. The neighbors don't take kindly to that at 1 a.m., but that's the problem with wooden stairs—most anything you drop survives the entire downward journey. Consider Noi gangster a spiral stair—it sort of goes monotonously in a circle but once it ends you'll have a nice sense of accomplishment. It premiered in Italy today in 1959. Incidentally, are you wondering why there's a smiling woman on the poster? We suppose because Symeoni wanted her there. She sure isn't in the movie. You can see plenty more art from him by clicking here.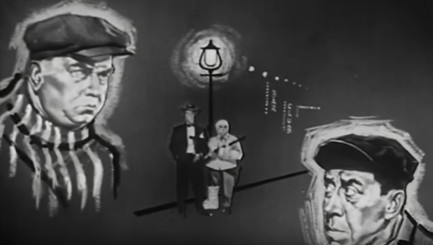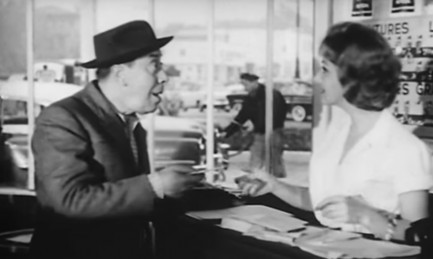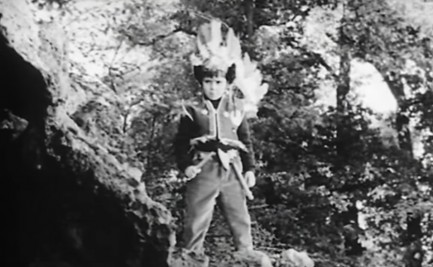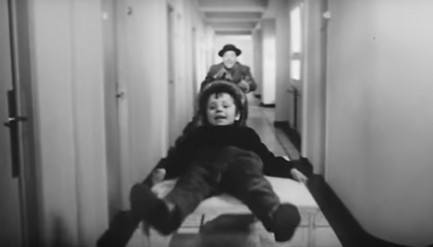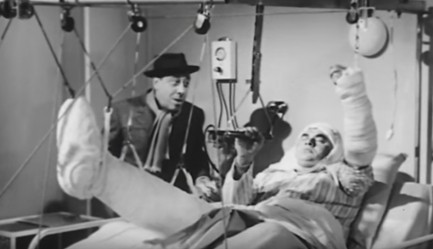 ---