11:1? We'll take those odds.
Above, a Japanese poster for the original Ocean's Eleven, with Frank Sinatra, Dean Martin, Angie Dickinson, Sammy Davis, Jr., et.al., in a tale of the ultimate Las Vegas casino heist, which is basically just a flimsy excuse for the boys to sing, joke, drink, and look cool. They're great at all of those, though the movie could be better. It opened in Tokyo today in 1960.
---
Climbing the ladder of success.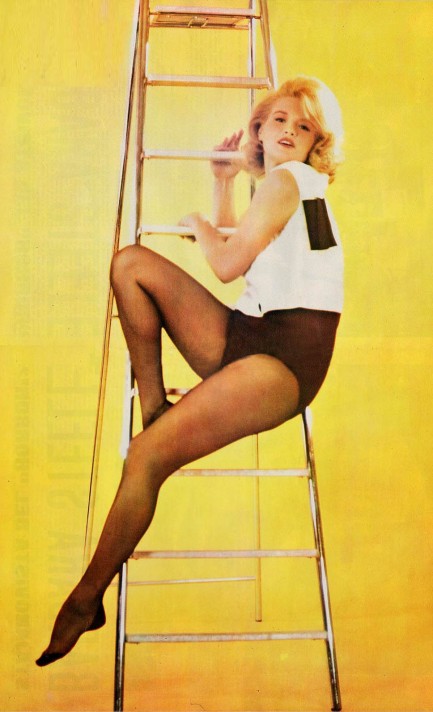 Above, a promo shot of the incomparable Angie Dickinson, who worked mostly in television, but also appeared memorably in the motion pictures Rio Bravo, Ocean's Eleven, Big Bad Mama, and Dressed To Kill. The retouching in this photo is overdone and entirely unnecessary, but even hazy Angie is good Angie. It dates from 1965.
---