She wasn't really all that nice even before the demon showed up.

The tateken style poster you see above was made for the Japanese actioner Yôen dokufu-den: Han'nya no Ohyaku, aka Ohyaku: The Female Demon, set in Edo era Japan, and starring Junko Miyazono, Tomisaburô Wakayama, and Kunio Murai. Miyazono plays woman who as little girl survived when her prostitute mother jumped with her off a bridge, and as an adult carries a scar on her back from this traumatic suicide. She's grown up to be an acrobat, but is treated shabbily by men just as her mother was.
She flees her circus life and hooks up with a handsome young samurai, only to learn that he plans to steal gold being transported via caravan from a government mint. She begs to help her young lover, as he also takes on a partner who tried to rob the same mint twenty years earlier, losing an arm in the process. His knowledge will hopefully be key, but like any heist, there are hidden dangers. It's a given some will come from the protectors of the coveted goods, but sometimes they come from partners in positions of trust. That's all we'll say about the plot, except that Miyazono is never actually possessed by a demon. What happens is she gets a demon tattoo on her back, which we guess symbolizes her transition from somewhat shady to fully vengeful.
The movie was made by Toei Company and was the first in a trilogy of films that are often cited as precursors to the studio's famed pinky violence cycle. We can certainly see the similarity, though this film is black and white rather than the vivid color you get with pinky violence. But all that really matters is that it's entertaining, starting fast, incorporating nice sword action, and covering a lot of thematic ground. Very enjoyable stuff. It premiered in Japan today in 1968.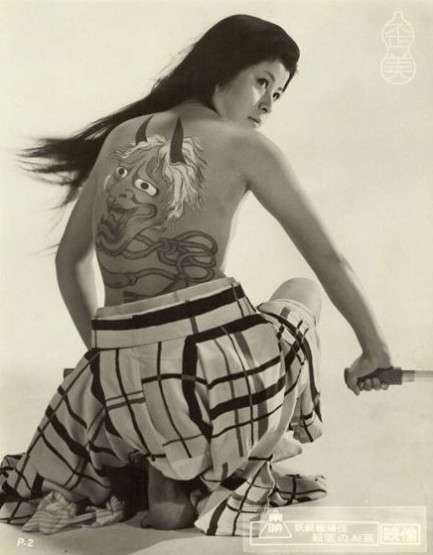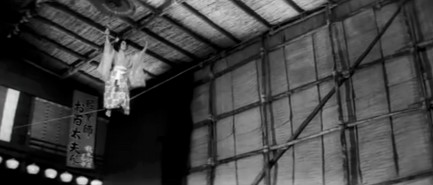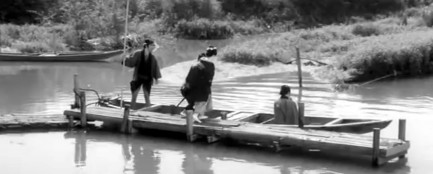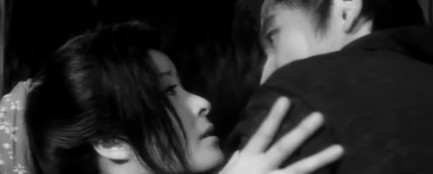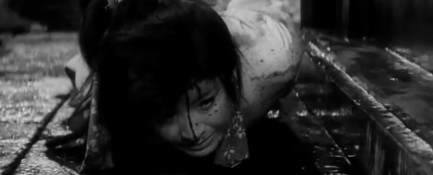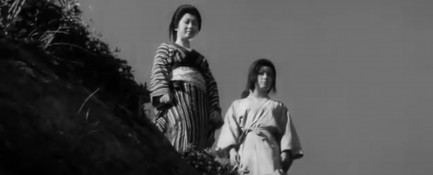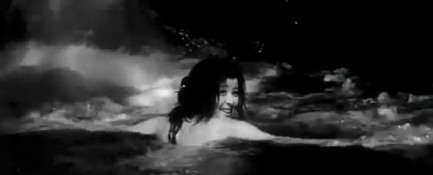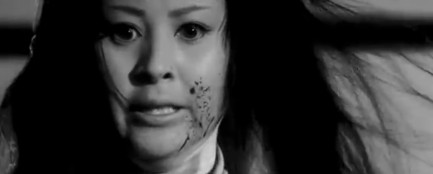 ---