Gloria Grahame's three-step plan for dealing with a problem—aim, fire, assess.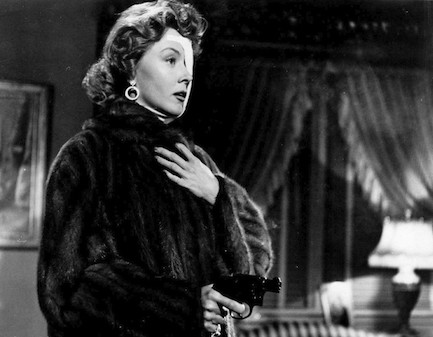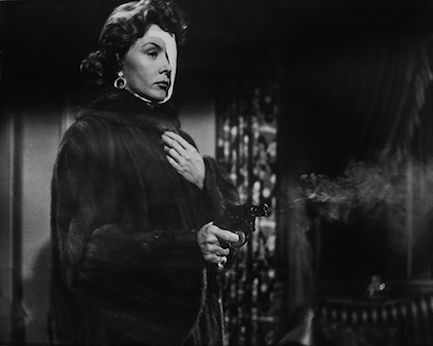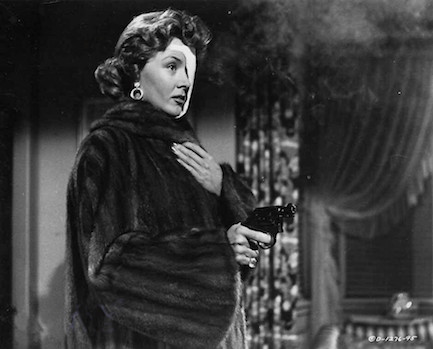 These photos of U.S. actress Gloria Grahame come from one of our favorite old movies, the film noir The Big Heat, in which she starred with Glenn Ford. How many good films was Grahame in? Plenty, including The Bad and the Beautiful, Crossfire, the amazing In a Lonely Place, Human Desire, The Glass Wall, and Odds Against Tomorrow. Outside the drama/noir genres, she was also in It's a Wonderful Life, which is one of the most watched U.S. films of all time, and Oklahoma!. In The Big Heat she plays the prototypical film noir bad girl who wants to be good but has a hard time getting there. We won't say more. Just check it out. The photo is from 1953.
---
It was a wonderful Life.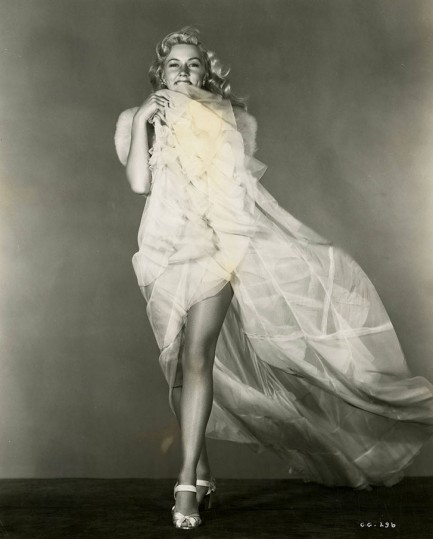 An ethereal Gloria Grahame poses for a promo photo during a session that would produce a famous cover for Life

. Grahame was a true great of acting who starred in the classics

It's a Wonderful L
ife,
The Bad and the Beautiful
, Human Bondage,
and
Oklahoma!
, but who we prefer to remember for her film noir roles—among them:
In a Lonely Place, The Big Heat,
Crossfire,
Sudden Fear
, and
Naked Alibi
. Born and raised in Los Angeles, she took the town by storm and made an indelible mark in film. The above photo and cover below are from 1946.
---