National Enquirer digs into JFK's assassination.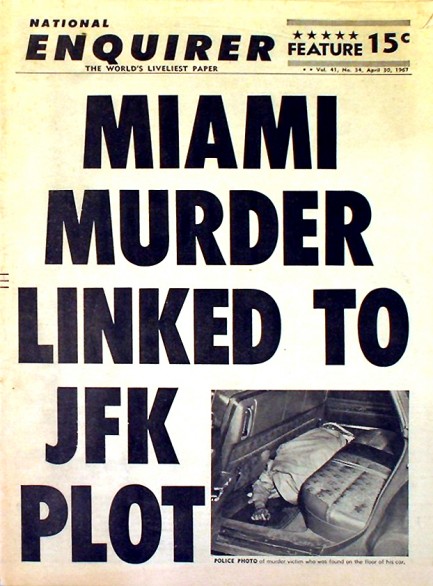 Above is a cover of National Enquirer published today in 1967 with a headline informing readers that three days after identifying the photo of an alleged conspirator in the assassination of President John F. Kennedy, a man named Eladio Ceferino del Valle was found dead in Miami. Good thing his photo is from a distance, because he had been severely beaten and shot in the chest, and his head had been chopped open. He died the same day another alleged Kennedy conspirator named David Ferrie died in New Orleans. Ferrie had two suicide notes next to him, but a coroner ruled the cause of death to be a naturally occurring aneurysm.
Enquirer scribe Charles Golden perhaps goes off the rails a bit in trying to tie Kennedy's assassination to Fidel Castro. He brands del Valle a Castro double agent who pretended to flee Cuba just before the revolution, but who was working for Fidel the entire time. Golden then claims that "key investigators feel Castro's higher-ups used homosexuals for the assassination," the significance being that David Ferrie was gay and del Valle was bi-sexual. Golden tosses off this doozy on page two of his story: "Sexual deviation is taking on special importance as new evidence comes to light in the assassination probe."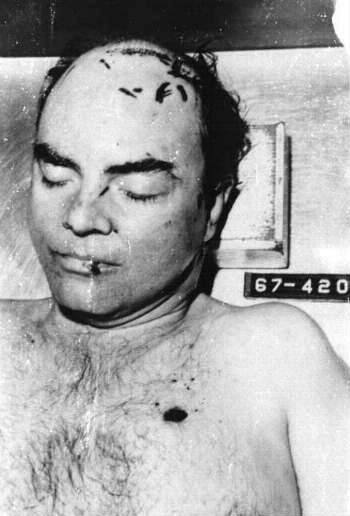 But even though Golden seems to let his own prejudices color his reporting, he does cite some interesting facts. Eladio del Valle's and David Ferrie's deaths occurred just as New Orleans District Attorney Jim Garrison, who was investigating Kennedy's assassination, was planning to drag them into his probe. Eladio del Valle died three days after being contacted by Garrison, and Ferrie's death came just days before Garrison planned to arrest him as part of his investigation. If all this sounds like the plot of Oliver Stone's movie JFK, that's because it basically is. But if any of it sounds untrue, it isn't—it's all public record. And if any of it sounds a bit crackpot, well, let's just flip that term on its head, shall we?


---
I want the world, chico, and everything in it.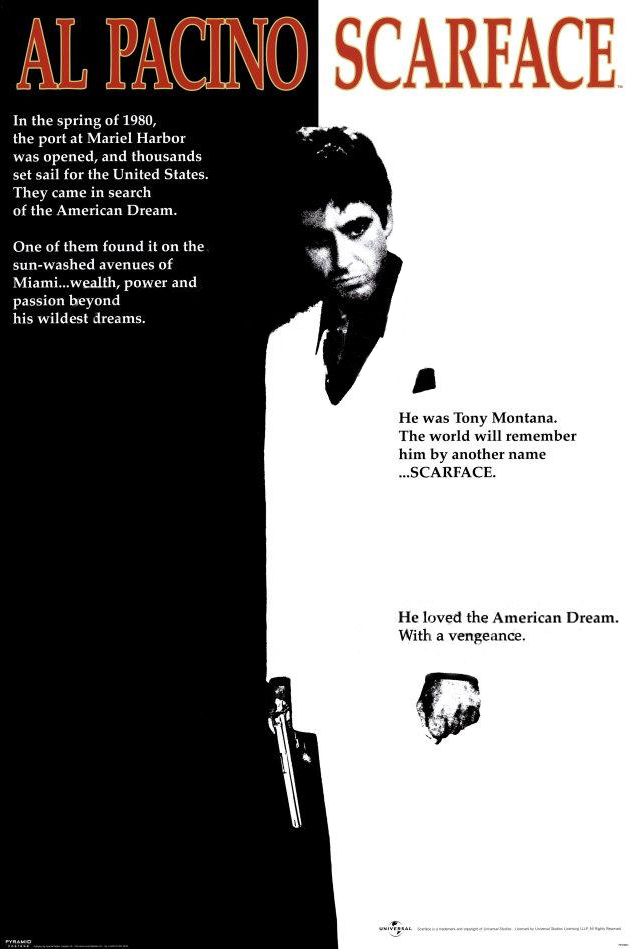 It was called Scarface, but it had nothing to do with Howard Hawks' 1932 classic. No, this version was a big, beautiful, transgressive mess cooked up by Oliver Stone, directed by Brian de Palma, and brought to life by Al Pacino, with an icy assist from Michelle Pfieffer. You couldn't take your eyes off it, even during the gut-wrenching chainsaw scene. When this post-gangster epic ended in a storm of cordite, coke dust, sparks, and blood spray, you realized you'd barely breathed during the final ten minutes. Many critics panned it, yet it established its own cinematic cult and, we think it's fair to say, will remain relevant for a very long time. Even its promo art is among the most iconic in film history. We've posted one above, and two lesser-known versions below. Scarface premiered today in 1983.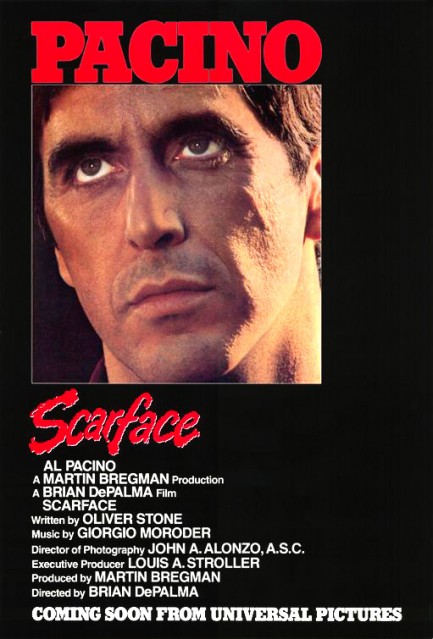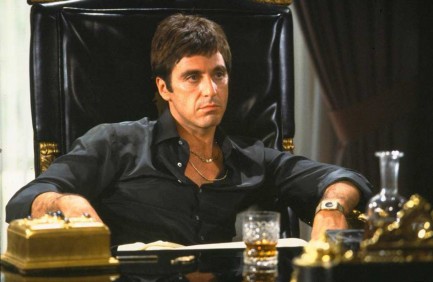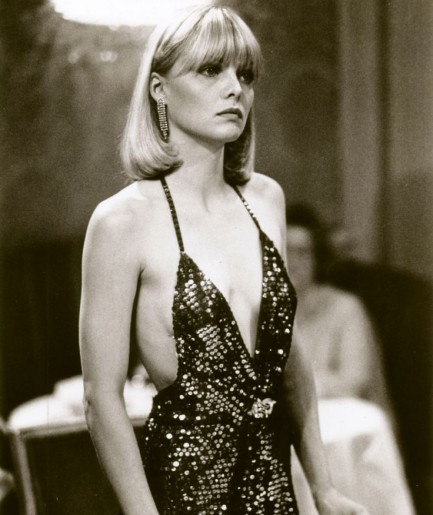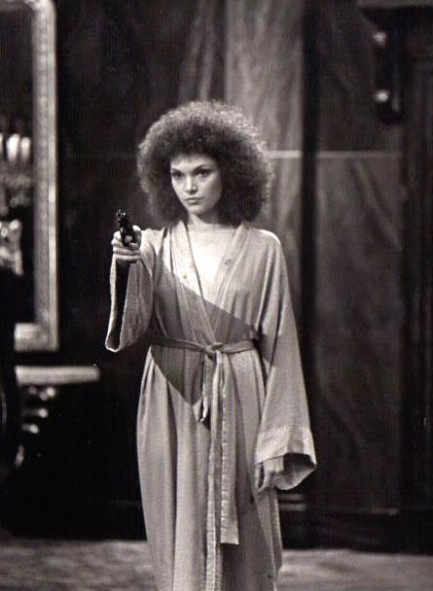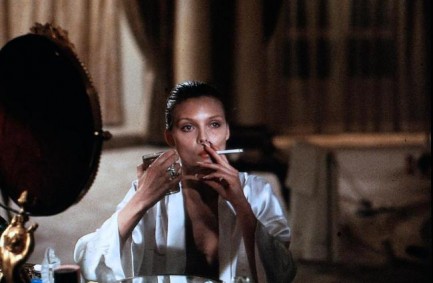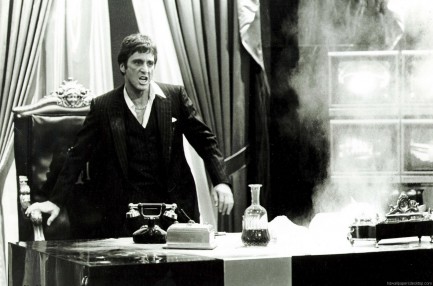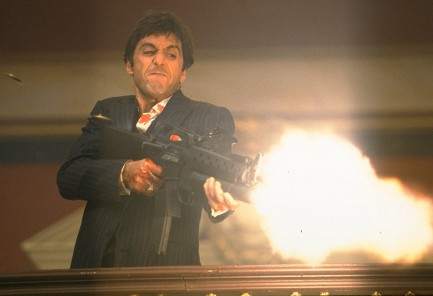 ---