Former lifesaver convicted of murder in Manchester.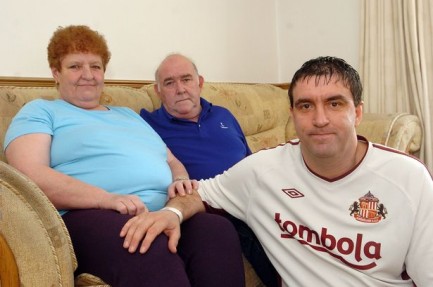 Yesterday in Manchester, England, 46-year-old Stephen Seddon was found guilty of murdering his parents for £235,000 in insurance money. Robert and Patricia Seddon were found shot dead in their home in July 2012, a sawed-off shotgun on the scene indicating a possible murder/suicide. But ballistic experts decided that scenario was not possible, and soon Stephen Seddon—who had boasted to acquaintances before his parents' deaths that he was about to come into a large sum of money—was arrested. Yesterday's conviction marked the final chapter of just another sad, senseless murder tale. What's shocking, though, is the preamble.
In March 2012 Seddon was driving with his parents on a highway when his car hit a brick and skidded into a canal. He dragged his nephew Daniel from the car, then went back for his father while bystanders saved his mother. Seddon was hailed as a hero. Some details of the accident were strange, but police glossed over them. The details? There was no evidence of the car hitting a brick, and Seddon coincidentally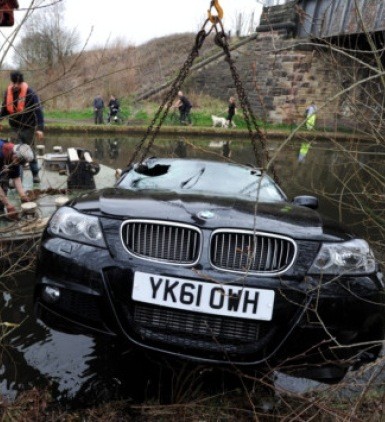 happened to be carrying a knife with which to cut his seatbelt and a wheel lock with which to smash out the driverside window as the car went down. Oh, and several witnesses saw him jumping up and down on the roof of the car as it sank. Red flag? You'd tend to think so.
Picture the scene: Seddon is jumping on the car trying to help his parents to a watery grave, suddenly realizes he's being observed, and shifts into hero mode. He must have thought, No way anyone's going to buy this act. But they did. Or at least, the police, who hadn't seen him going bouncy bouncy on the car, bought it. But eventually the parents began to suspect their accident was attempted murder. Their deaths occurred the day after Robert Seddon told his doctor that he planned to confront his son. The confrontation led to a double shooting, but yesterday in Manchester justice was served, at least in some form. Stephen Seddon wasn't just convicted of murder—he was also convicted of attempted murder for the March canal plunge.


---