Confidential climbs the stairs and creeps down the bedroom hall.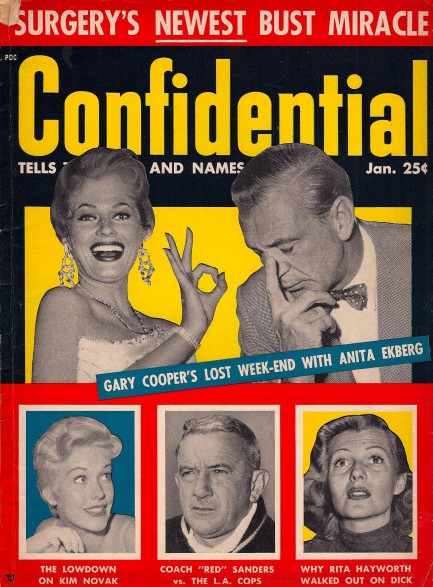 This January 1958 issue of Confidential, with Anita Ekberg and Gary Cooper starring on the cover, was released in the magazine's prime, during the heyday of its special brand of slash and burn journalism. You can really see why Hollywood focused its efforts on neutralizing the publication—celebs and important figures get knocked down like ducks in a shooting gallery. Examples: Tita Purdom is caught cheating by her husband, Kim Novak got into movies with the help of a sugar daddy, Lili St. Cyr tried suicide twice and both times was saved by her husband Paul Valentine, and millionaire Bobby Goelet is dropped from the Social Register for dating a non-white woman. We'd like to get into each of those stories, but while we do have time to read them all, sadly we don't have time to write about them all.
Because we have to pick and choose, we're limiting ourselves today to Confidential's domestic violence stories. This was a regular focus of the magazine, and a very good example of just how untouchable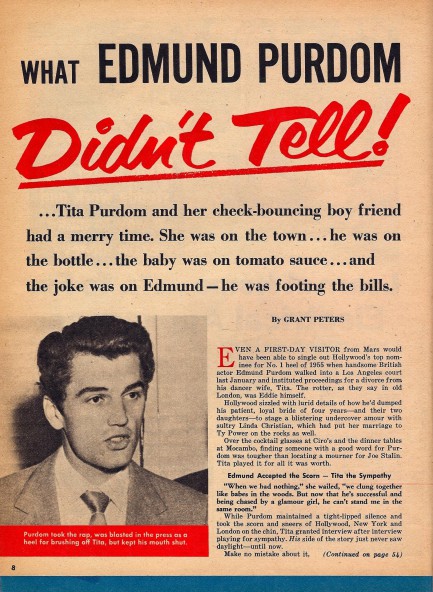 publisher Robert Harrison thought he was. First up is Rita Hayworth, who allegedly walked out on husband Dick Haymes because he beat her. Here's scribe Alfred Garvey: "Haymes' favorite form of assault was to grab Rita by her world-famed tresses and slam her head against a wall until her sense reeled. And the brutal beatings were part and parcel of their schedule wherever they went." We should note here that Confidential was in no way a defender of women—the magazine published anything that made a celebrity look bad. It didn't publish this story to expose Haymes, but to expose Hayworth. She's the star—the reader must be left asking what's wrong with her.
For evidence consider the story that appears a bit later in which Confidential accuses actor Jack Palance of beating women. "You can't win all your fights, though, even with dames. One talked, and squawked, after a bruising evening with the ungentlemanly Jack and the result has been a tide of whispers [snip] literally a blow-by-blow report of how he conducted at least one romance." The text goes on to describe the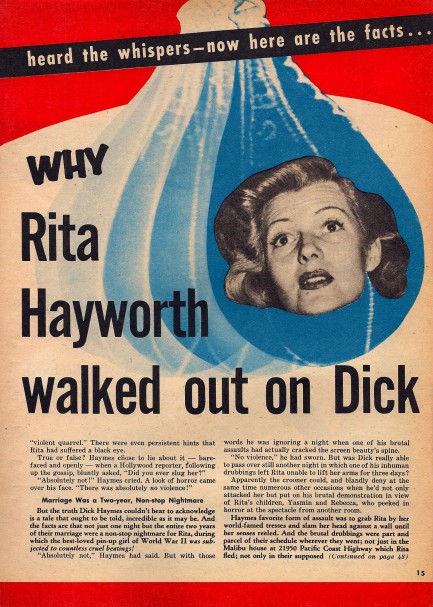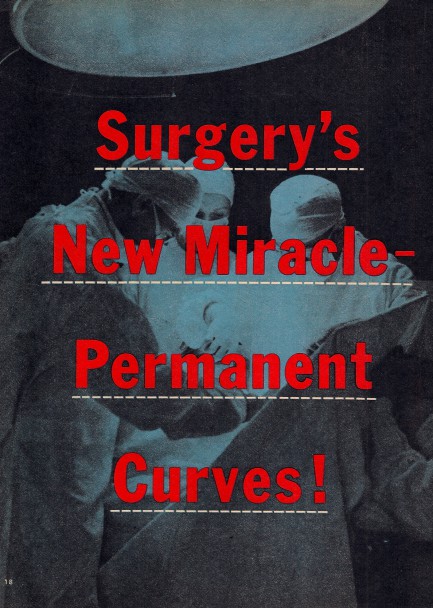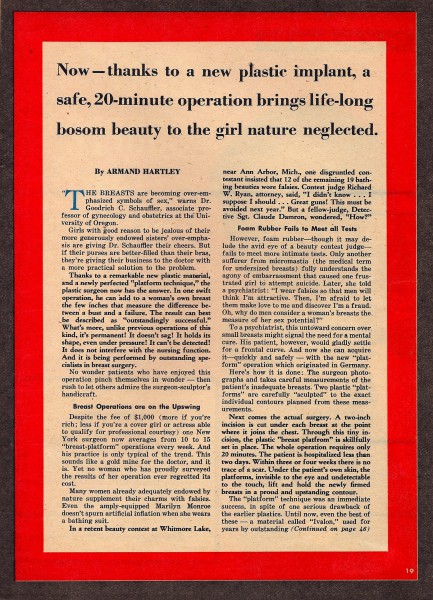 assault in first-hand detail, but even though the writer seems to know every word spoken in that closed room, he never names the victim. This is not because Confidential cares about protecting her identity—if editors can name Hayworth they certainly can name a random aspiring actress—but because she doesn't matter. Her identity would distract the reader.
The point to absorb is merely that Confidential had no compass, no aim at all except to generate terrible publicity for the famous. Some may have deserved it, but moral justice was never the goal. If the two previous stories weren't enough, Confidential hits the trifecta with yet another domestic violence story about Bob Calhoun and big band singer Ginny Simms. In this one Calhoun gets a co-starring role—he was rich, thus worthy of mention. "Grabbing his shrieking bride by her pretty unmentionables, Calhoun yanked her off their nuptial bed and, in the same swift movement, uncorked a right that spun Ginny across the room like a rag doll."
As far as we know nobody mentioned in any these stories sued. Confidential was impervious—at least for the moment. Celebrities just hunkered down and hoped the stories would fade. But Confidential's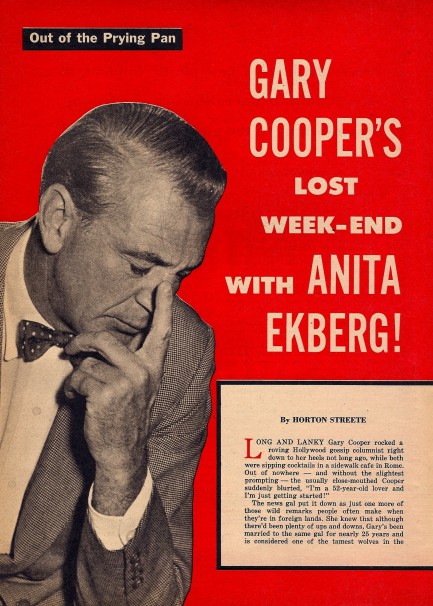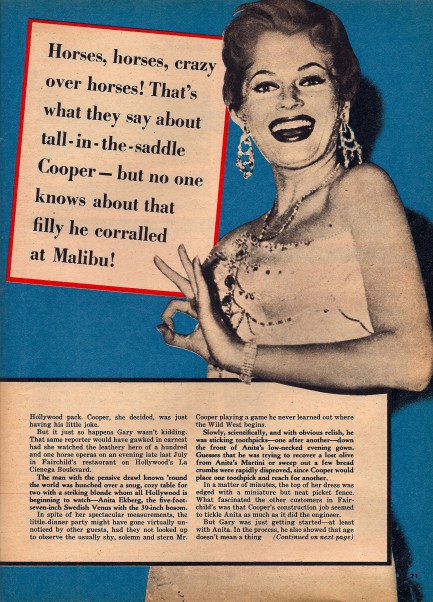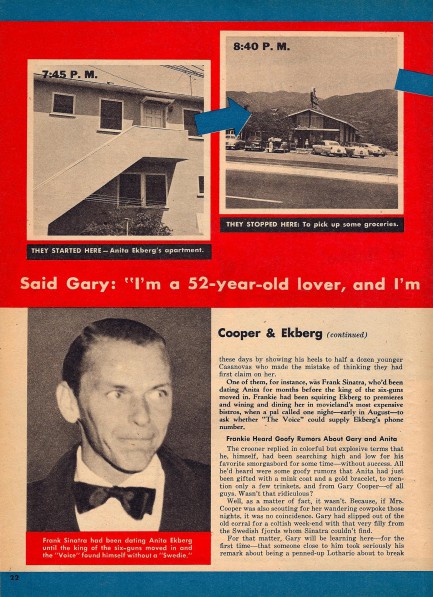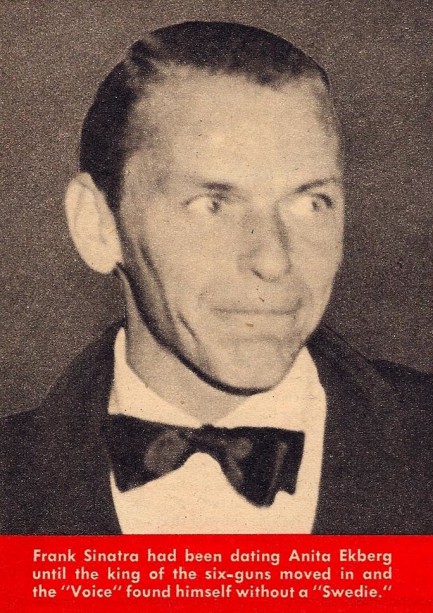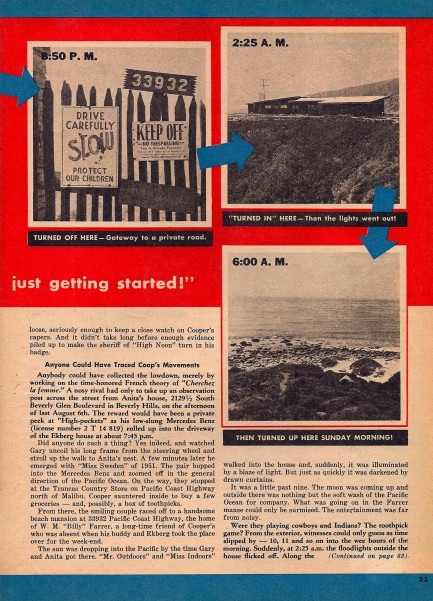 circulation kept growing. Soon it would be one of the most widely read magazines in America, the indisputable king of tabloids. Hmm… king of tabloids has a nice ring to it. We're going to use that—Pulp Intl. is the king of tabloid websites. You can work your way through more than three-hundred individual tabloid entries here.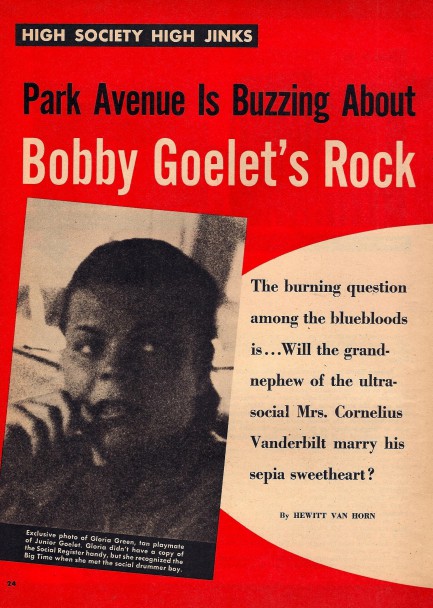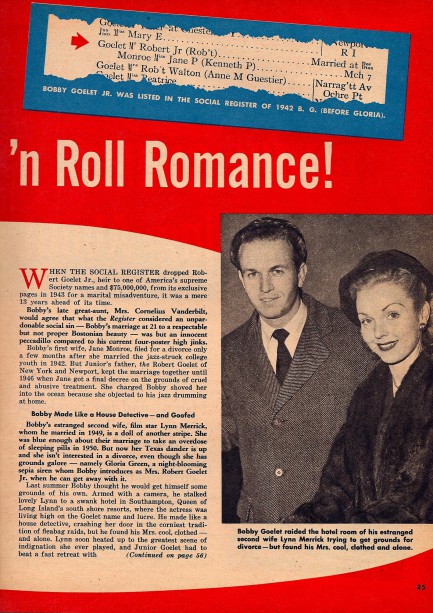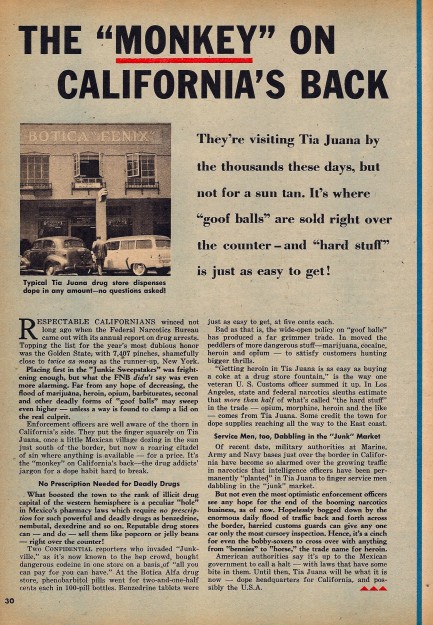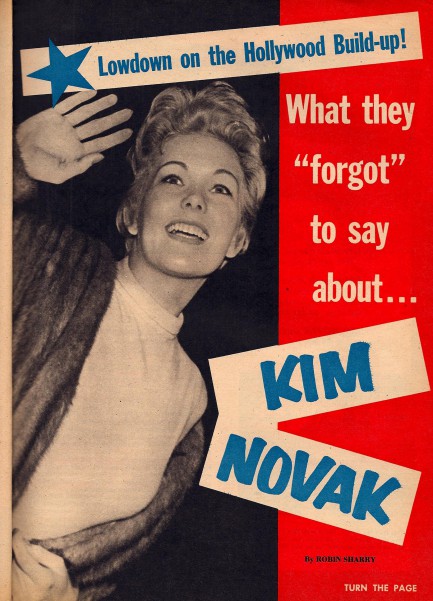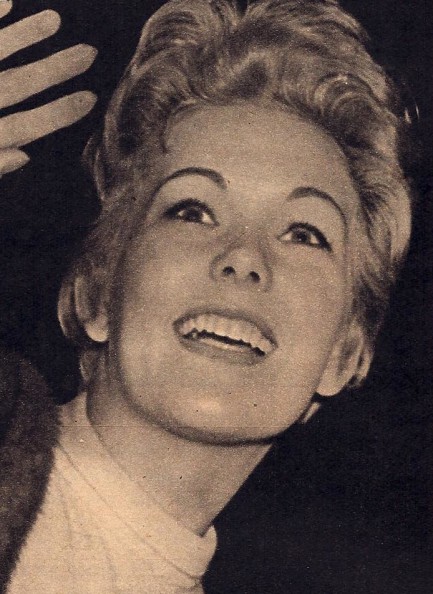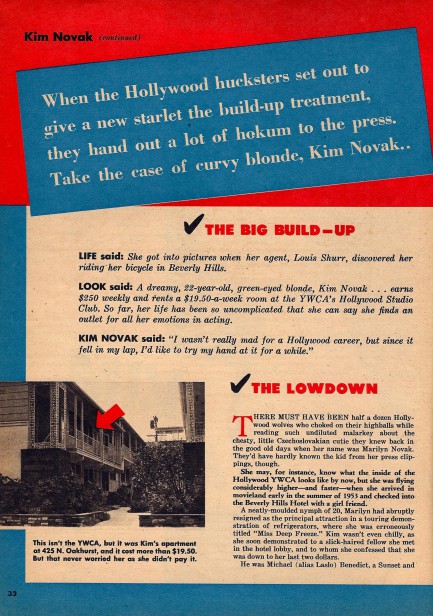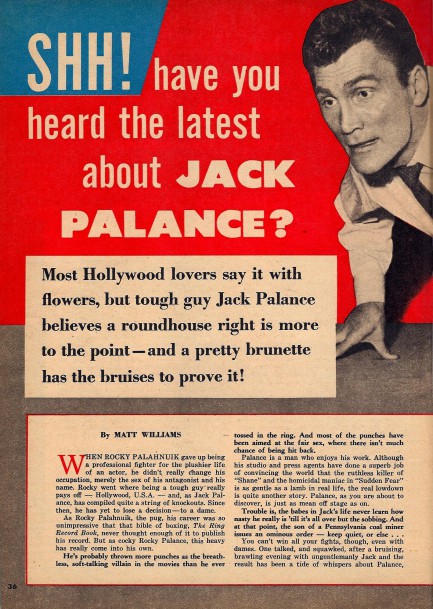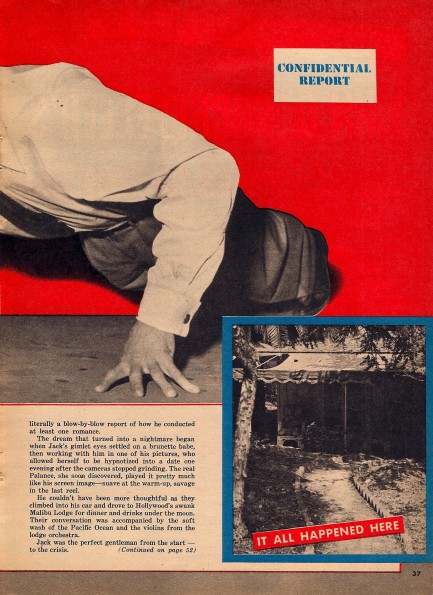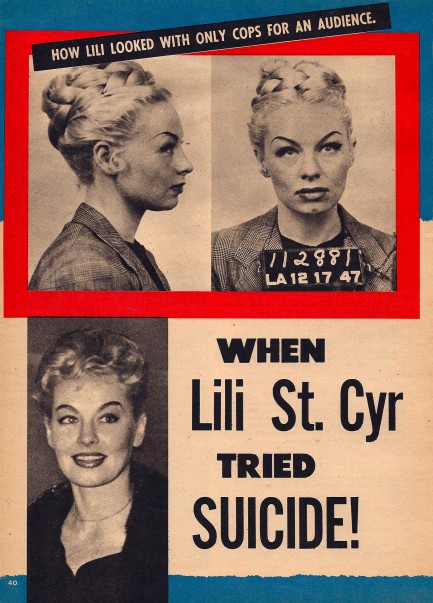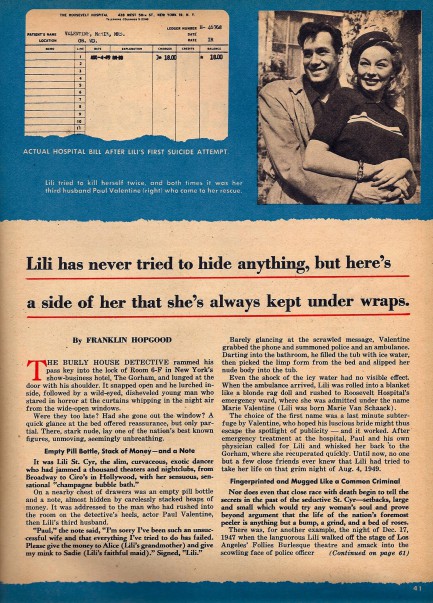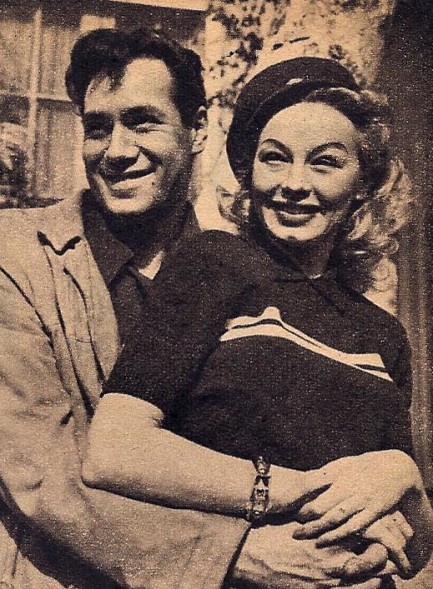 ---