Plundering priceless cultural treasures can be loads of fun.
We haven't seen many mummy movies but if they're all like this one we'll look for more. The Mummy's Hand is a deft blend of comedy and thrills, with Dick Foran and Wallace Ford playing a pair of goofy archaeologists in Egypt who stumble upon clues that point to the jewel laden tomb of a dynastic princess. They don't have any cash, so they charm Cecil Kellaway, who here is credited as Cecil Kelloway, into financing the expedition. His daughter, the beautiful Peggy Moran, comes along for the ride.
Everyone is good in this, but Kelloway is especially enjoyable. He plays a famous magician, very adept but a bit distracted, which leads to several amusing moments, including one in which he gets locked in his own steamer trunk. There isn't a single Egyptian in this film, just white guys wearing brown shoe polish and scraggly beards, but casual cultural insensitivity is par for the course during this era. Depending on what you're willing to overlook The Mummy's Hand is about as good-natured and fun as a film gets. It premiered in the U.S. today in 1940.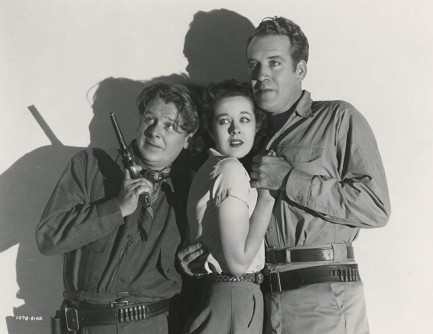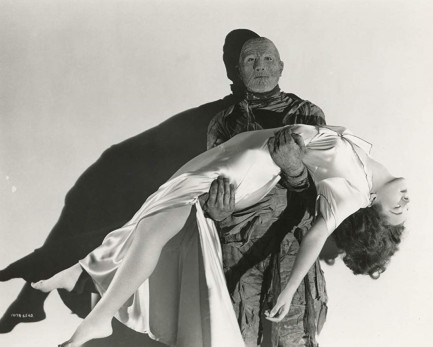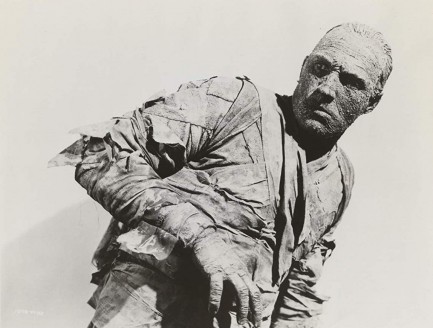 ---
Not with my daughter you don't.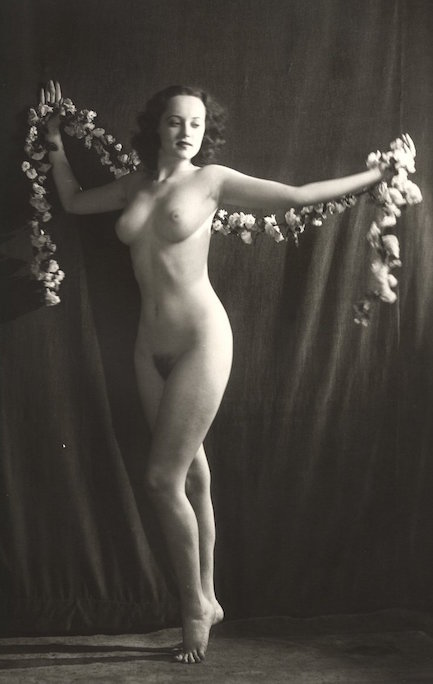 They say the apple doesn't fall far from the tree. We wonder if legendary pin-up painter and connoisseur of the nude female form Earl Moran was upset about that. We ask because that's his daughter above, Peggy Moran, posing in the altogether in this shot made by famed photographer Alfred Cheney Johnston around 1936. Did Earl and Al know each other? Well. That must have made for an interesting discussion. But what could Earl say, really? Of course, another intriguing possibility is that he never knew. Generally, models kept their early nudes secret. Marilyn Monroe changed the paradigm when her naked shots came out and she shrugged and said, "And? Pervs. So what?" We're paraphrasing.
Maybe Peggy kept her nude session quiet, but we prefer the idea of Earl and Alfred having a little tête-à-tête about it:
"But Alfred, I thought we agreed she was off-limits."
"I know, Earl, but look at her. I'm only a flawed fifty-something human male faced with youthful feminine perfection. I mean, she's 100% f'dilf."
"Wha... what? She's a what?"
"You know. A friend's daughter I'd..." *winks and grins*
"I'm gonna fucking kill you."
This stuff writes itself. In any case, two years after the above shot was made Moran got her break in films and by 1940 was a regular on the silver screen, appearing in One Night in the Tropics, Drums of the Congo, and about thirty other films. Talentwise, she had the goods, as a glance at the very enjoyable goofball horror movie The Mummy's Hand will confirm. Her career hit overdrive by 1941, but it didn't last long—she got married and gave up show business to raise a family. Her last role was in 1943. Her nudes finally saw daylight sometime after that.


---