There's no reason killing has to be ugly.

We have something fun for you today, a collection of door panel promo posters made by Columbia Pictures for its 1967 cheeseball spy adventure The Ambushers, which was the third of four installments starring Dean Martin as secret agent Matt Helm. The films featured deadly women known as Slaygirls. There were many Slaygirls, but we're reasonably sure only five ever graced these large posters for The Ambushers. That's Penny Brahms above, and below you'll find Marilyn Tindall, unidentified (possibly Karin Feddersen with her hair chopped off), Alena Johnston, and Jan Watson. You can see more from the Slaygirls, including a set of door panel posters made for The Wrecking Crew, here.





---
Who says they don't have any worth?
London born actress Penny Brahms looks like a million bucks—that's one hundred million pennies—in this shot that appeared in the French magazine Moi. Brahms had a forgettable film career—her most noted roles were a brief appearance in 2001: A Space Odyssey and a co-starring turn in the sexploitation flick Lady Chatterly Versus Fanny Hill—but she looks like the biggest star in the firmament in this great shot. It's from 1970.
---
You can never have too much information.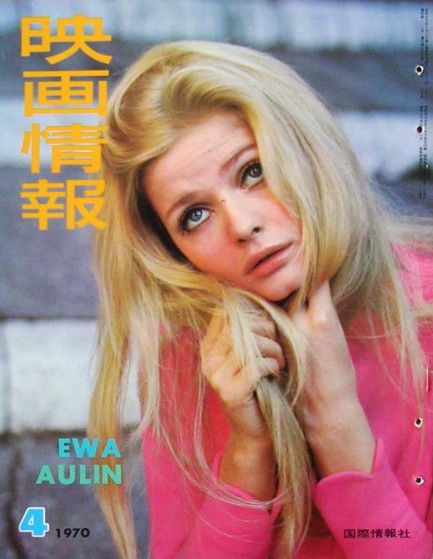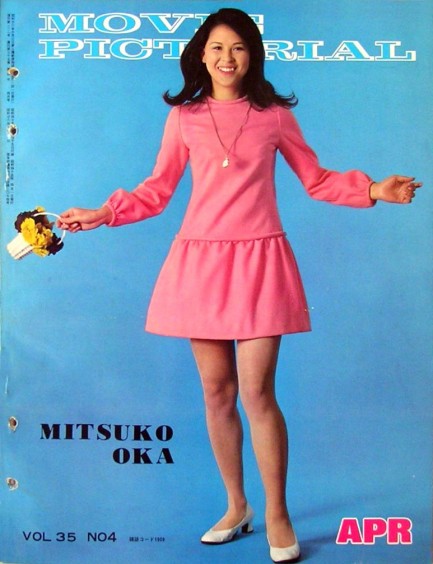 Every time we see a cover of the Japanese celeb/cinema magazine Movie Information/Movie Pictorial we find ourselves thinking how cool they look. It's a publication that goes all the way back to the early 1950s, and it had a few different periods, graphically speaking, but for some reason we always preferred these clean, colorful late-1960s early-1970s covers. So we thought we'd upload a few fronts and backs we've found over the years and see if you agree. As far as the name goes, we usually see the magazine referred to in English as Movie Pictorial, and in fact the back cover does say that, obviously. But the front cover writing definitely says "Movie Information." So there you go. But we've actually turned screwing up these translations into a fine art, so we won't be heartbroken if we're wrong. Anyway, see below. And FYI, the girl in the scuba tank is Barbara Bouchet, so she's on three covers. The scuba image is a promo shot from Voyage To the Bottom of the Sea. You can see two more front covers here and here.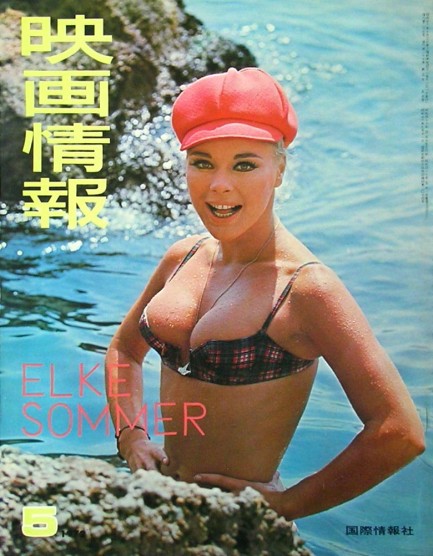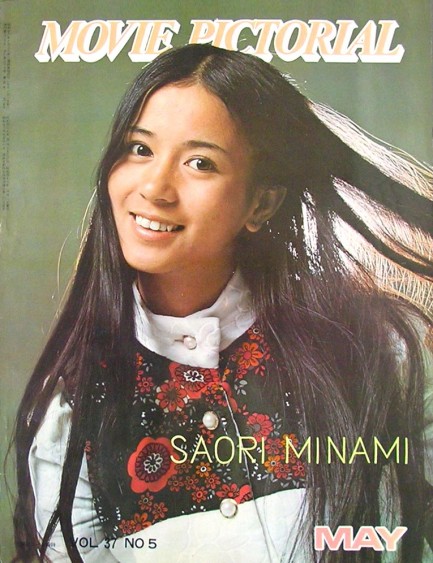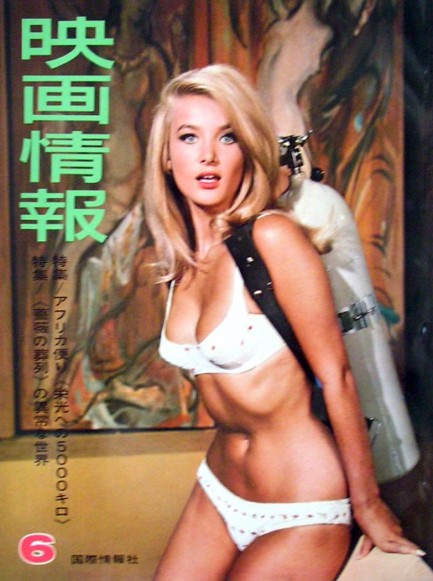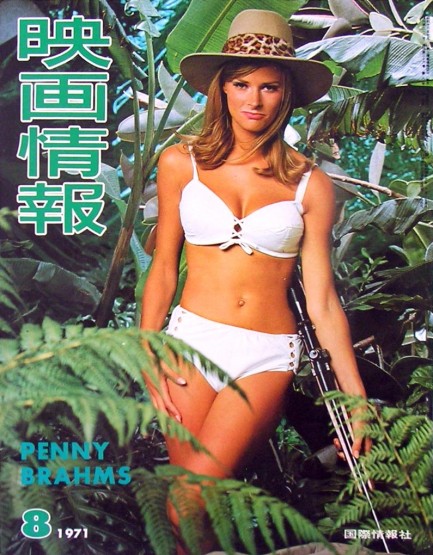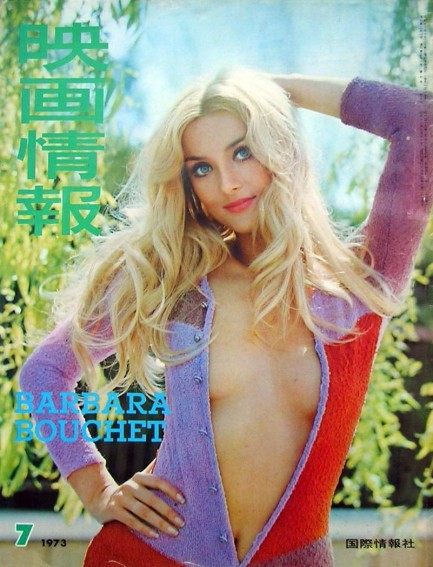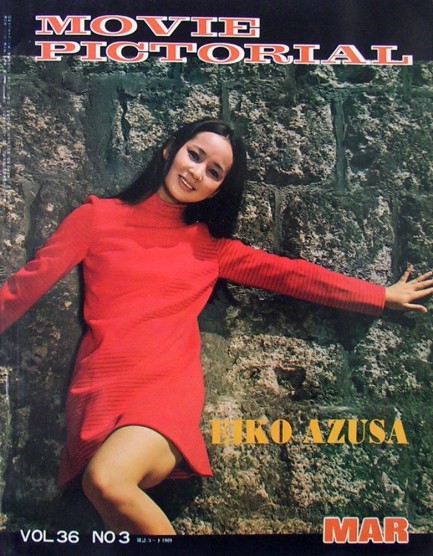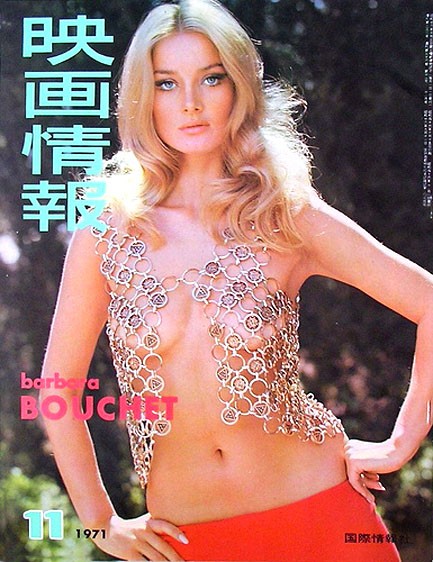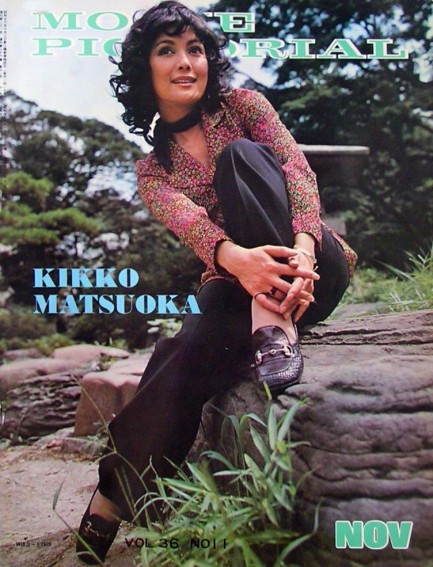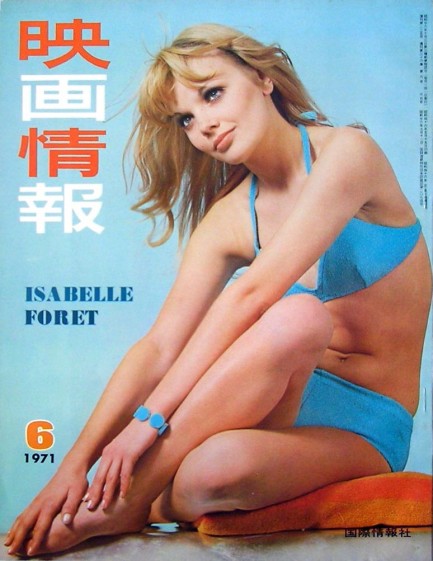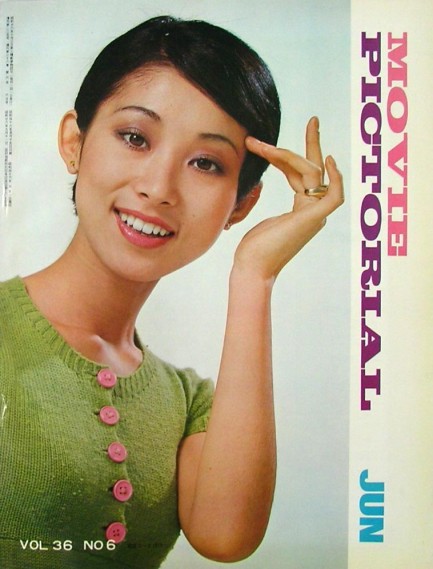 ---