Bad girl! You stay in your kennel until you learn how to behave!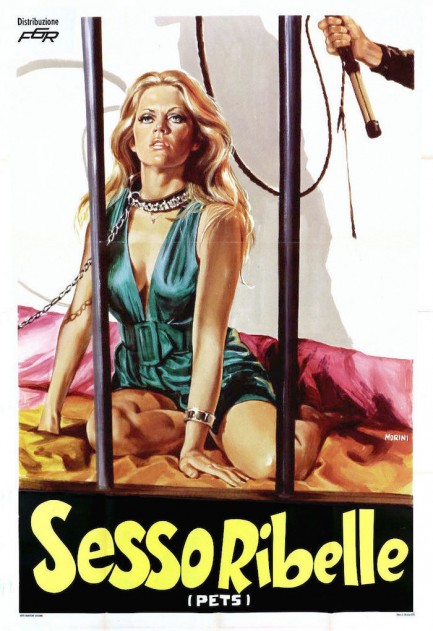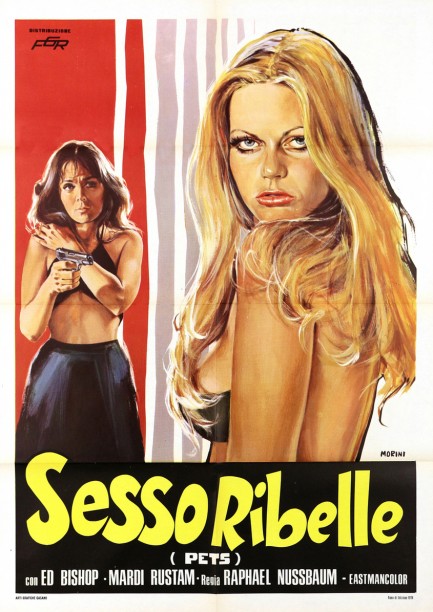 The list of great Italian movie poster artists is long. We've discussed many and today we have another new member of the club—Basilo Morini, who painted these two promos for Sesso ribelle, aka Questo sesso ribelle, but best known as Pets. The quality of the art is shockingly good considering how terrible the movie is. What you get here is a counterculture drama about the various misadventures of a Southern California runaway played by Candice Rialson. She meets fellow drifter Teri Guzman and is drawn into a robbery plot, becomes a nude model and sex partner for possessive painter Geraldine Mills, and finds herself pursued by woman hating sadist Ed Bishop. Morini's art makes clear that Pets is sexploitation but the film is pretty tame by today's standards—at least on the sex front. In other ways it's wildly offensive. When Mills wails at one point, "It's like a bad dream! This can't be real!" that's exactly what you'll be thinking. Pets premiered in the U.S. in 1973 and reached Italy today in 1975.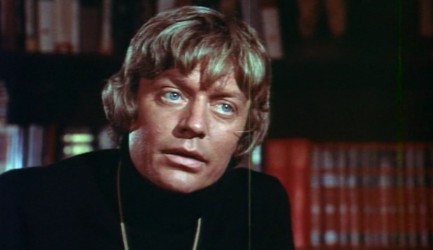 Use the Force, Luke...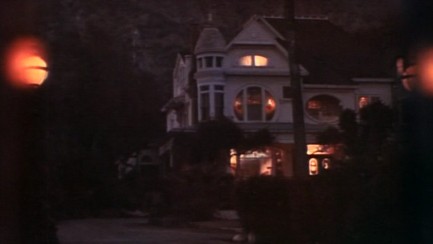 The neighbors always suspected there was something odd about the house on Paranormal Lane.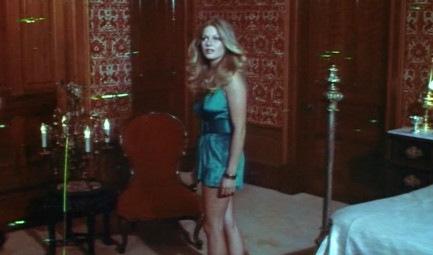 I love what you've done with the place. Late period Edgar Allen Poe?
Check out this painting I did of you. It's what I picture you looking like after I drain all your vitality and essential electrolytes.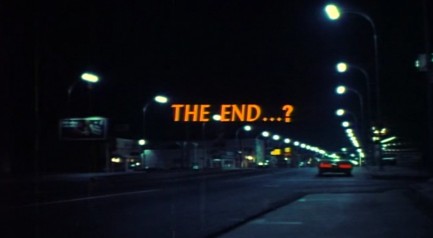 One can only hope.


---
Mild mannered pet shop owner becomes serial nuisance.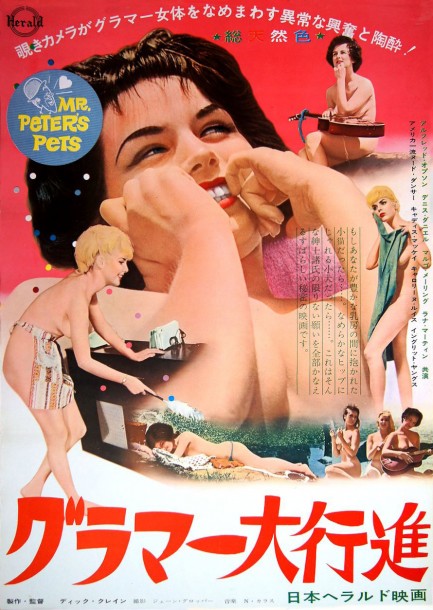 Above is a Japanese poster for 1962's Mr. Peter's Pets, one of the many nudie cutie flicks that were made during the 1960s. With a term like nudie cutie you might guess that the plots are mere means to rear ends, and you'd be right. In this one a pet shop owner orders a potion from a catalog, sending a dollar to India for Maharaja Poon Ja's Animal Ambrosia, a Hindu elixir that ensures long life and happiness for one's pets. But before he administers the elixir to his animals he decides, "Only if it is good enough for me is it good enough for my little friends," and tastes it himself. It goes down accompanied by a bolt of lightning and a peal of thunder—sort of like when you do a Jäger shot. But instead of merely making him act like an animal he's literally turned into one. Specifically, a turtle. Each time he takes the elixir he turns into a different animal, almost any type he wishes, from kittens to pythons.

Acting for the benefit of others never occurs to this guy. He immediately uses his power to gain proximity to unsuspecting women so he can watch them take bubble baths, play guitar nude, and so forth. It's just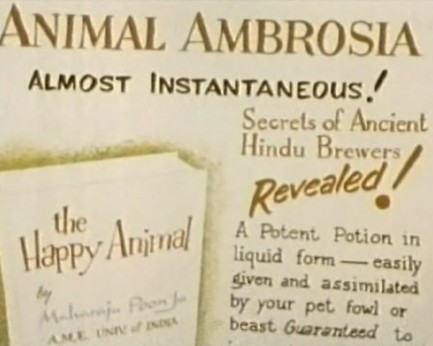 as silly as it sounds. Yes, it's about a shapeshifting stalker, but nudie cuties were threat-free. Mr. Peter is a mere pain in the ass, ultimately chased away by a group of annoyed sunbathers. What's sometimes interesting with these movies is to see if any cast members later became more widely known. In this case, not so much. Some of the performers appeared in Russ Meyer movies, and some, like Althea Currier and Pavla Tiano (below), were already famous on the burlesque circuit, but none made the leap into mainstream fame. We can see why. Mr. Peter's Pets is really bad. But of course it was never supposed to Citizen Kane so you can hardly hold low ambition against it. It's worth a gander.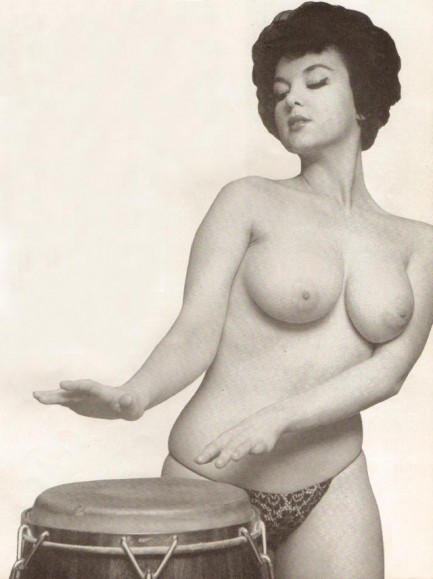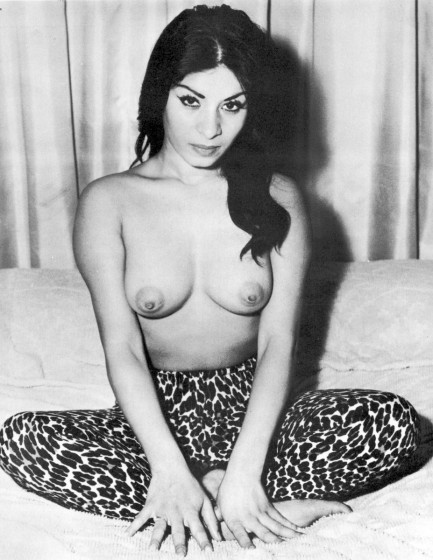 ---