Oooo... he's rich, widowed, and has a pig valve in his heart? I guess I could learn to love an older man.
Above: Carl Sturdy's classic digest novel Confessions of a Park Avenue Playgirl, 1947, from Phoenix Press. Sturdy specialized in medical romances with efforts like Unlicensed Nurse, Test Doctor, Doctor De Luxe, Suburban Doctor, et al, but this seems to be the book most people remember. Possibly that has partly to do with the striking art. The artist is unidentified, but it felt to us like a zoom of something larger, and it reminded us of George Gross. Working on those two assumptions, it wasn't hard to track down the source. As you see below, it came from the cover of a 1949 issue of Line-Up Detective Cases. It isn't really a much larger piece, but it is George Gross. Add another fun effort from his lengthy résumé.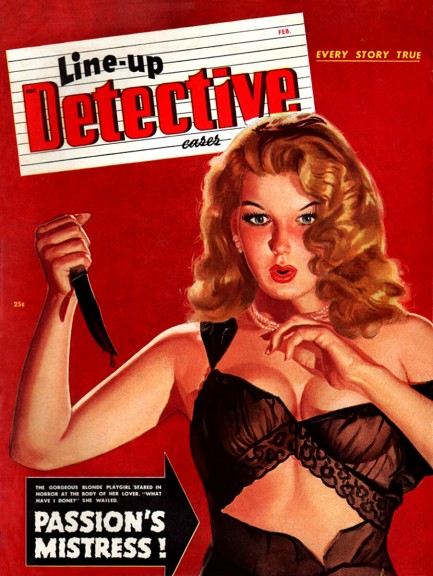 ---
Aliens are unimaginably advanced but haven't figured out stealth technology.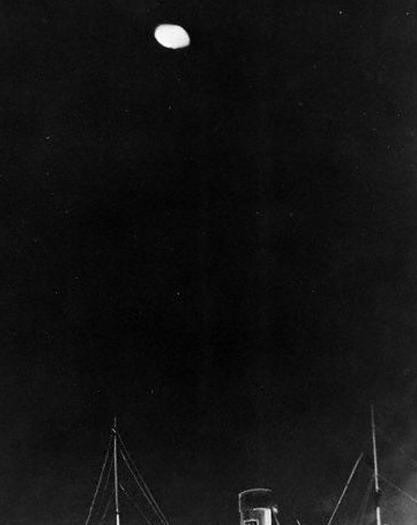 Personally, we think if aliens were able to traverse the immense gulfs of space to visit Earth, by definition they'd be technologically advanced enough to prevent us from seeing them. But UFO believers are legion, and UFO websites continue to grow in popularity, particularly in France, where unidentified flying objects are known as Objets Volant Non-Identifié, or OVNIs. The images here are from the French website forum-ovni-ufologie.com. From top to bottom they were shot—or perhaps faked, depending on your beliefs—in Catalina, U.S.A. July 9, 1947, Bulawayo, Rhodesia 1953, Barra-da-Tijuca, Brazil 1952, Liege, Belgium 1990, Phoenix, U.S.A. 1997, Lac Chauvet, Puy de Dôme, France 1952, and above Lago di Cota, Costa Rica 1971.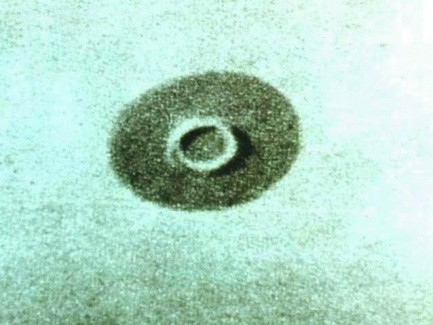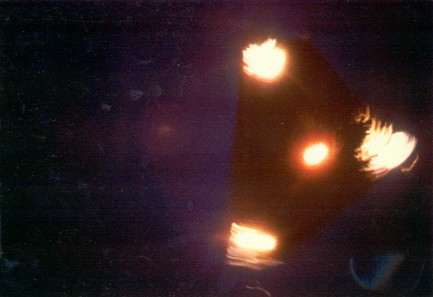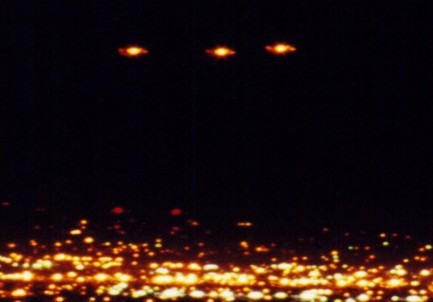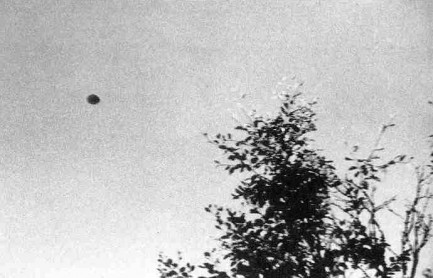 ---